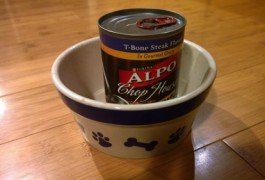 This post brought to you by ALPO® Brand Dog Food. All opinions are 100% mine.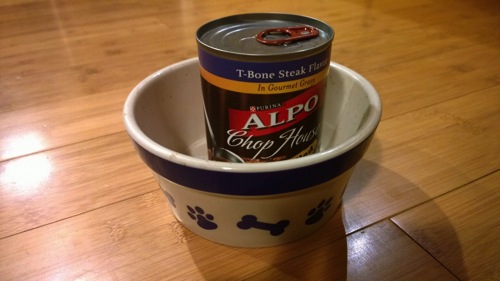 I love my dog. My dog loves food. My dog loves ALPO®. That means I love ALPO® too. Yes, when I put a bowl of ALPO®n in front of Otis, he forgets all else and dives in. Seems I'll be stocking up on various flavors of ALPO® dog food when I get home from my current travels.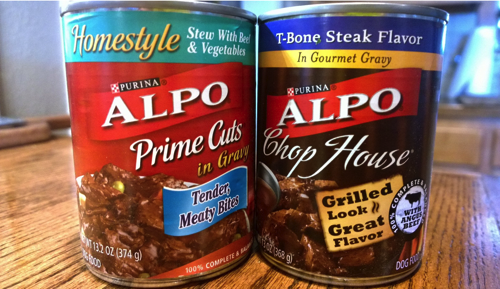 I was sent a few coupons to buy ALPO® dog food and then write about the experience. I thought it would be fun since my last series of pet-related posts involved my cat. This time Otis gets to co-star along side ALPO®. The company claims their wet dog "food brings excitement during mealtime for dogs and their owners" I wanted to see if that was true.
I will say I was happy to know that ALPO® wet dog food is 100% complete and balanced and is made with quality ingredients such as healthy protein sources, wholesome grains and accents of vegetables. They are looking to "help support a happy, healthy life, a shiny coat, strong bones and teeth." That what I want for Otis as well. After all, a healthy dog is a happy dog, and a happy Otis makes me happy.
So what did Otis think? See for yourself…
Click here for ALPO'S HOMEPAGE, if you want to learn more about the nutrition packed inside each can of ALPO® wet dog food; you can check out the entire line of wet dog food here. You can also learn more on ALPO's Facebook Page.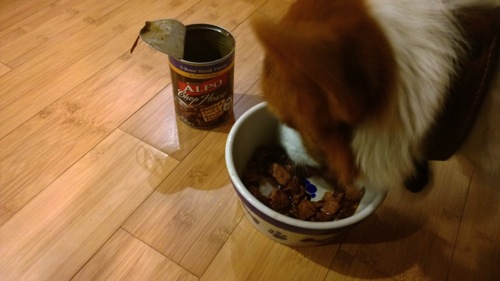 Oh and tell me … is Otis not the CUTEST dog? Seriously!