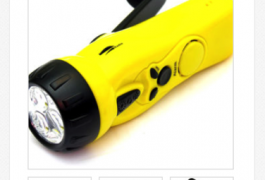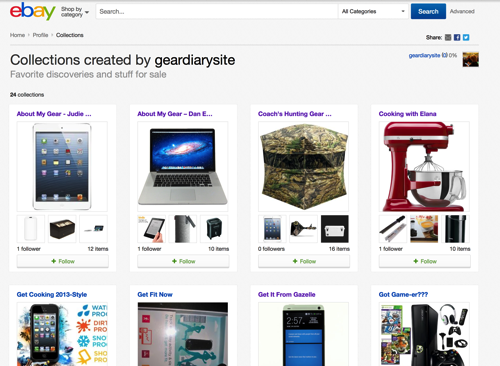 eBay is much more than just a marketplace for new and used goods, it is also a great place to educate yourself about available gear. For the last few weeks, Judie and I have been having fun curating collections that include favorite items we have written about and reviewed on Gear Diary into eBay's easy to navigate "My Collections" portal.
In all, Judie and I have created 24 collections which feature gear we like and the different ways it can be useful; we've even had some assistance from a few other Gear Diary writers, and we are continuously adding new items. Here's a look at two of our collections, followed by a chance for you to win some great prizes!
Dan: Just a year ago, super storm Sandy hit and left many of us without water, power and more. It was a rather surreal experience made all the more difficult because many of us – myself included – had done little to prepare for such an event. That's not going to happen again. We've gone out and purchased some key items that will help keep us going when (not if) another power outage hits us. This is a collection of items that I think will come in handy should the power go out – or if we have another super storm.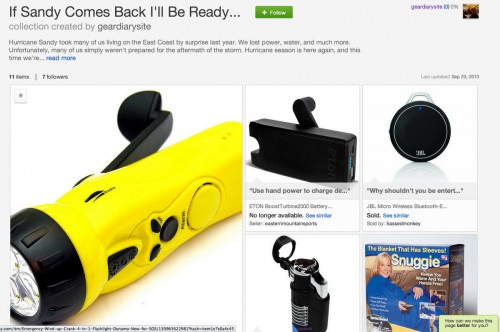 Judie: Just because you can afford to pay full price on a brand new luxury item doesn't always mean that you should! And because my wallet can't always keep up with the items I want to buy, finding them for less on eBay is a strategy I have been employing for years. Purchasing an item that is in excellent used condition, or "EUC", is a great way to splurge on the finer things in life while keeping as much cash in your bank account as possible. No one else needs to know what a savvy shopper you are (unless you decide to tell them); all they will see is that you have excellent taste and great gear.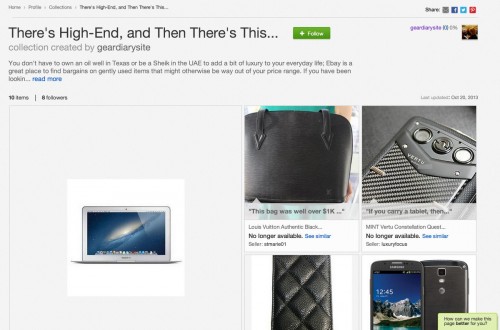 We're really excited to share our collections with you, and we hope that you will have fun checking them out. We would also appreciate it you would follow our Gear Diary eBay user profile, GearDiarySite, as we will be continuing to add to our collections. While perusing our choices, you might find inspiration for yourself or for a great holiday gift!
As an added incentive to follow our profile and to also follow our various collections, we are sponsoring a giveaway.
To enter, follow our user profile, GearDiarySite …

… and then follow each of our collections by clicking their individual Follow buttons which will either look like this …

… or like this.

The next step to enter our contest is to click one (or more) of the social sharing links at the top of our collection pages.

In order for us to be able to track your social media sharing entries, please edit any generated content (like the example below) …

… to include #FOLLOWITFINDIT and @geardiarysite. It's likely that the #FOLLOWITFINDIT tag will be automatically inserted, so that's one less step.

By doing so, you'll be entered to win one of the following:
One $50 eBay gift certificate
One of three $10 iTunes gift certificates
Your choice from five iPhone or Samsung Galaxy S4 case review samples
The contest begins now, and it will end on November 7. The winners will be announced in the Gear Diary newsletter, so make sure you are subscribed to it by clicking here.
Judie's and my eBay Collections were curated as part of our ongoing collaboration with eBay.