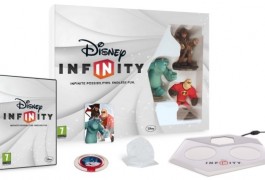 PlayStation 3 games will have great offerings in all game genres so any Sony shopper will have several entertaining options this holiday season. NOTES: All release dates are subject to change, so check for updates at the bottom after this guide posts. Keep in mind some titles will also release on the PlayStation 4 while others will not.
Look for more high-profile releases like The Last of Us and BEYOND: Two Souls complimented with strong graphics, special game collections, and a recent console price drop makes the PlayStation 3 calendar very appealing this holiday season.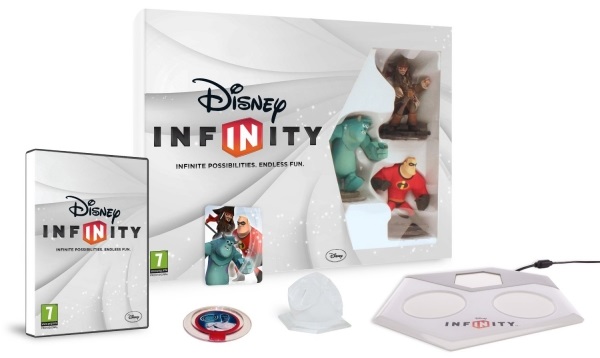 Inspired by Disney and Pixar films, Disney Infinity features several popular character figures, set pieces, and power discs on a special pad that puts them right in the game any time with expanding unlockable content and multiplayer/online options for all ages. Look for the new Frozen play set pack on November 26.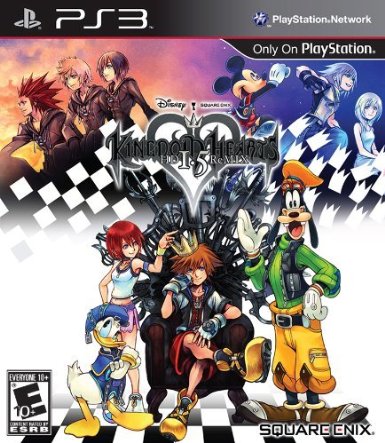 The new Kingdom Hearts 1.5 HD Remix debuts the game series on the PlayStation 3 with a memorable trio that has stood the test of time -2002′s Kingdom Hearts, 2007′s Kingdom Hearts Re:Chain of Memories and 2009′s 358/2 Days. Also available in limited edition plus fans can expect even more in the future because Kingdom Hearts 2.5 HD Remix is currently in development.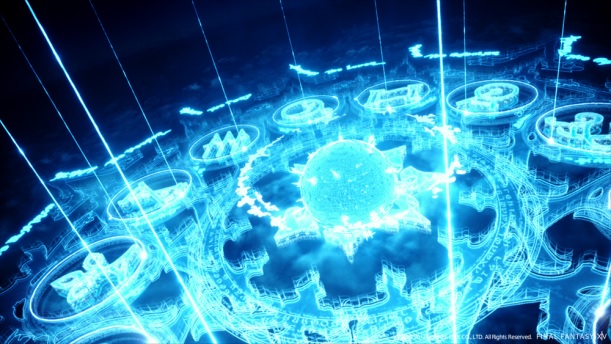 Final Fantasy XIV: A Realm Reborn (also in a collector's edition packed with extras) has hours and hours of adventures among eighteen different classes. Amazing cinematics compliment the open world gameplay in this immersive gaming experience. Final Fantasy XIV is the first massively multiplayer online role-playing game (MMORPG) in the famous fantasy game series and will be also released on the PlayStation 4.
The Japanese game Saint Seiya: Brave Soldiers releases in North America on November 26 and features three original story arcs (Sanctuary, Poseidon, and Hades) from the manga and anime series.  Players can take a customized Saint online for the first time ever to challenge players worldwide.
Adaptation games include Spock and Kirk teaming up in Star Trek The Video Game and Adventure Time: Explore the Dungeon Because I DON"T KNOW! (Nov. 19), which features the original voice actors from the funny animated TV series. Also available in collector's edition.
Exciting platform games include Rayman Legends, Ratchet & Clank: Into the Nexus (November 12), SpongeBob SquarePants: Plankton's Robotic Revenge, Pac-Man and the Ghostly Adventures, Duck Tales: Remastered (Nov. 12), and LEGO: Marvel, which includes approximately 150 superhero characters…even Stan Lee.
In the clever The Puppeteer, a PS3 exclusive, players use their head to strategize which head the hero character will use on stage with dynamic backgrounds and audience reactions tied to player performance.
Agriculture aficionados can harvest Farming Simulator (Nov. 19) on PS3, which features brand new content from the original PC version.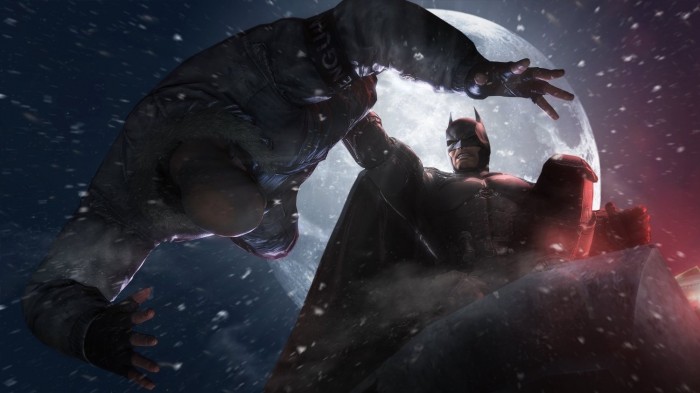 Batman: Arkham Origins features a bedlam of baddies for the Dark Knight to take on in an open world created Gotham City double the size of Batman: Arkham City. Bruce Wayne's story covers his beginning guardianship of Gotham in this strong action-prequel game.
Still feeling heroic? On November 5, Warner Brothers will release an ultimate version of Injustice: Gods Among Us while Little Orbit releases Young Justice: Legacy, based on WB's animated Cartoon Network series, on November 19.
Assassin's Creed IV: Black Flag (Oct.29) will feature pirates and more in an 18th century Caribbean environments that boost the amazing ship control/gameplay in the previous installment boosted by some amazing water animations and battle scenarios. Also available in limited edition, gold edition, and a special PlayStation 3 bundle.
Check out other popular games releasing on the PS3 like Ni No Kuni: Wrath of the White Witch, Angry Bird Star Wars with exclusive new levels and additional Wonderbooks – Book of Spells and Walking With Dinosaurs.
Fitness folks can shed some pounds using the Adidas micoach while players can always get in the groove with Just Dance 2014 that feeature over 40 news songs plus Just Dance-Off! mode to challenge friends.
UbiSofts's Rocksmith 2014 takes music playing to a whole new level for beginners to experts by utilizing a special cable (version also available with a guitar and one sans cable) so players can use real guitars for the game, which adapts to each player's abilities. Mastiff will also throw their hat in the music game genre using real instruments with Band Fuse: Rock Legends on November 19.
Developer Crystal Dynamic and publisher Square Enix push current consoles to their limit with the impressive Lara Croft reboot Tomb Raider. UbiSoft's Tom Clancy Splinter Cell: Blacklist features new exciting gameplay elements including "kill in motion" and an all-new snake cam.
Military action game fans will yet again enjoy two highly competitive games from Electronic Arts (Battlefield 4 – Oct. 29) and Activision (Call of Duty: Ghosts – Nov. 5). EA is also treating action fans with special ultimate editions filled with extra content at a reduced price for Crysis 3, Dead Space 3, and Need For Speed: Most Wanted.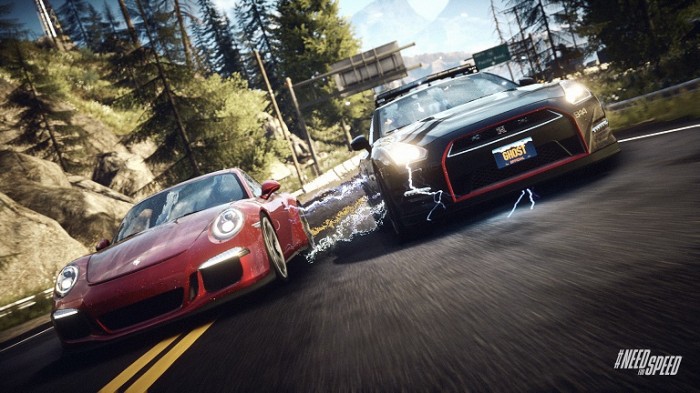 Need for Speed Rivals (Nov. 19) features the new AllDrive feature where players can enjoy seamless racing amid single and mutiple player formats with no lobbies. Both sides of the law also get noticeable tech boosts with jammers to electromagnetic pulses for racers and shockwaves, roadblocks, and helicopter support for the pursuing police.
GRID 2 can also rev up the engines while Gran Turismo 6 (Dec. 6) offers an authentic racing experience with over 1200 cars in 33 locations. Players can also get some off-road action in WRC 3 – FIA World Rally Championship 2012 and MUD – FIM Motorcross World Championship.
F1 2013 races through another Formula One season on November 29 with extensive mutliplayer modes, new scenario mode (quick-fire challenges), and an expanded young driver test expanded from F1 2012.
Sports games include the always popular Madden NFL 25 plus Tiger Woods PGA TOUR 14: The Masters Historic Edition, MLB The Show 13, FIFA 14, NCAA Football 14 and NBA 2K14. Wrestlemania hits across several generations with WWE 2K 14 (Oct. 29) featuring Andre the Giant, Hulk Hogan, the Rock and many more.
Action games include the "old style" shooter Alien Rage, and Ben 10 Omniverse 2, which features an all-new storyline, and AquaPazza (Nov. 19), a fighting game where the player partner choice is crucial.
Role playing game (RPG) players can feast on the PS3 exclusive Tales of Xillia (also available in a collector's edition), Dragon's Crown - a cross-play game for the PS3 and PS Vita, and the very memorable  Remember Me, which features outstanding graphics, futuristic action, interactive video segments (memory remixes) and an extensive Combo Lab where players to customize their own combination combat moves.
Mature action fans can try Saint Row IV, XCOM: Enemy Within (Nov. 12), Deadpool, Castlevania Lords of Shadow Collection (Nov. 5), Bioshock Infinite, Suda 51′s Killer is Dead, Metal Gear Solid Revengeance, Diablo III, FUSE, and the current king of them all - Grand Theft Auto V, which is also available in a special PlayStation 3 bundle.
Deus Ex: Human Revolution – Director's Cut includes reinvented boss fights and all the add-on content. Other special collection game editions include The Walking Dead Game of the Year with all five episodes of Season One with the special episode '400 Days' and Worms Revolution Collection (Nov. 19), which includes Worms Revolution and Worms 2: Armageddon, plus a total of 8 DLC packs.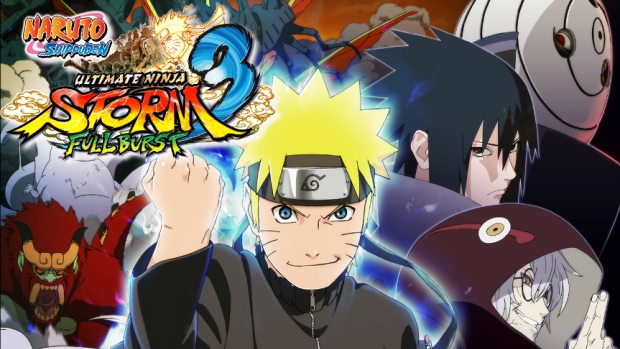 Naruto Shippuden: Ultimate Storm 3 Full Burst includes reimagined visuals, a new playable character and an additional chapter plus 100 new missions. 2K Power Pack Collection includes the sequels Bioshock 2, Darkness II, and Mafia II while the 2K Essentials Collection offers Borderlands, XCOM: Enemy Unknown, and Bioshock.
PlayStation Network exclusive games for the PS3 include Beer Pong! and How to Survive puts players on an isolated island to use challenging strategy and surviving with over 100 handmade weapons and tools.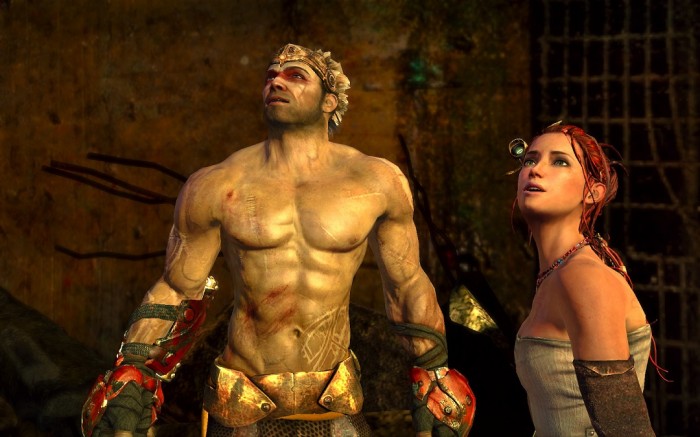 Enslaved: Odyssey to the West Premium Edition includes additonal add-on content "Pigsy's Perfect 10″ and various character skins
The original edition was released in 2010 and has an engaging futuristic survival story that pairs mysterious female named Trip with tough male Monkey, played by Andy Serkis. It is also available in a collector's edition.
Need a variety? Try the Best of PlayStation Network, Vol. 1, which includes Sound Shapes, Fat Princess, Tokyo Jungle, and When Vikings Attack. Soul Caliber II HD Online, features an all-new competitive online mode.
Remember to save those gift cards for upcoming games releasing after the holidays like Earth Defense Force 2025 (February), The LEGO Movie Videogame (February 2014), Dragon Ball Z: Battle of Z (January 28), and Tales of Symphonia Chronicles: Standard Edition (Feb. 25) and Collector's Edition (March 31).