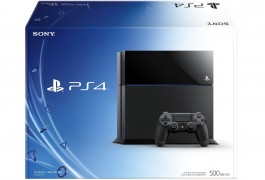 The new PlayStation 4 is here, so it's time to get in the game and see what Sony and several other game companies have to offer holiday shoppers. The PS4 is also packaged in several bundles with several PS4 games. Players get the 500 GB console, one DualShock 4 controller, an HDMI cable and a USB cable.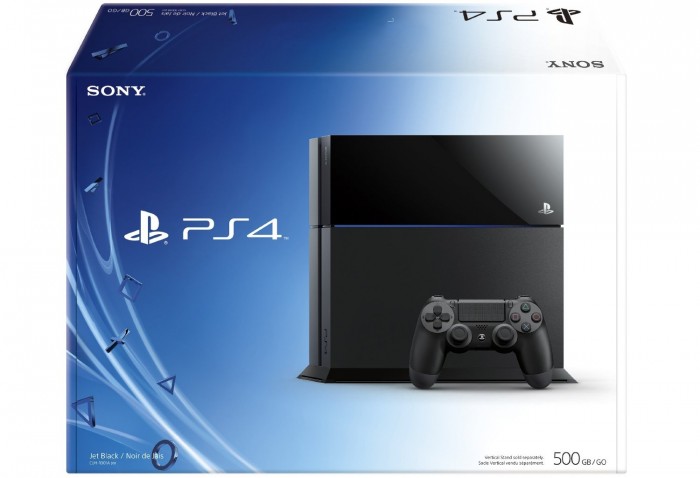 Players will definitely want to grab another DUALSHOCK®4 wireless controller, which has a battery life of four to six hours once fully charged. The controller design is similar with sleeker L2 and R2 trigger buttons while the main features include a speaker and the touchpad, which can also be pushed just like a button. The share button replaces the select button and the options button replaces the start button. The share functions also video editing before posting to social media.
If you don't want to use the traditional USB cord charging method, then Performance Designed Products (PDP) and Power A has controller chargers covered.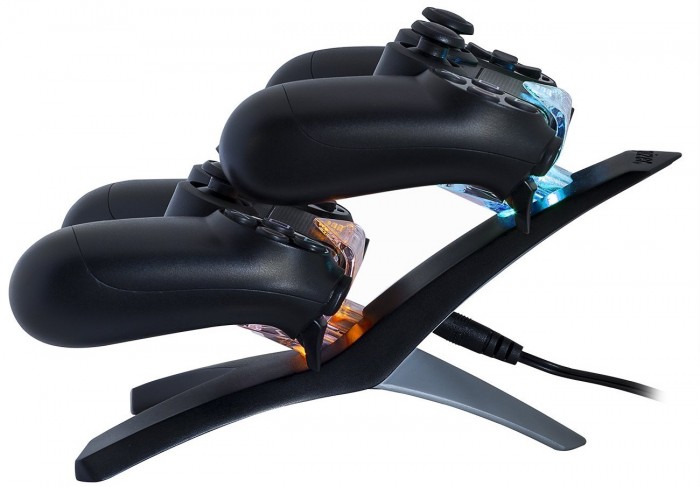 The PDP charger features glowing LED status lights (blue and orange) using the included AC adapter to power up in a horizontal setup.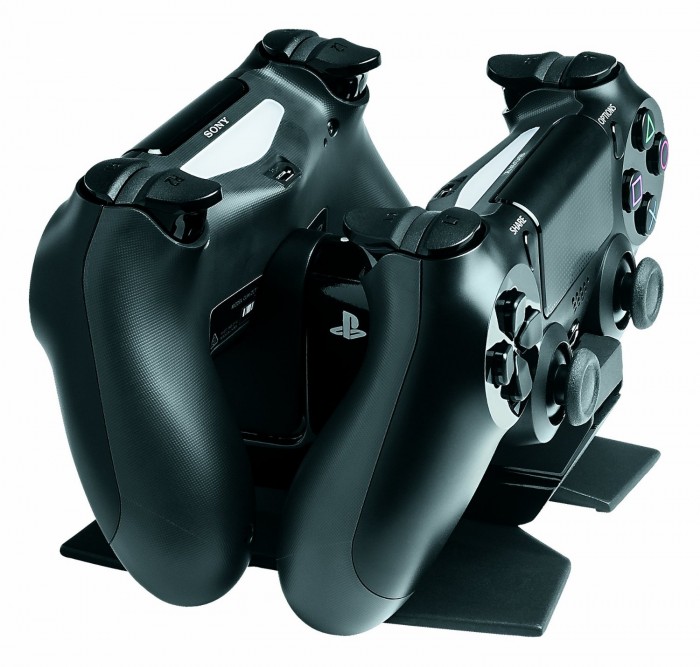 The Power A charger orients PS4 controllers vertically and uses an AC adapter.
Launch games including the following from Sony:
Set 30 years after the events of Killzone 3, Killzone Shadow Fall presents two rival factions (the Helghast and the Vektans). The special season pass available for this action game includes three online co-op map packs, two additional multiplayer expansion packs and online co-op expansion pack.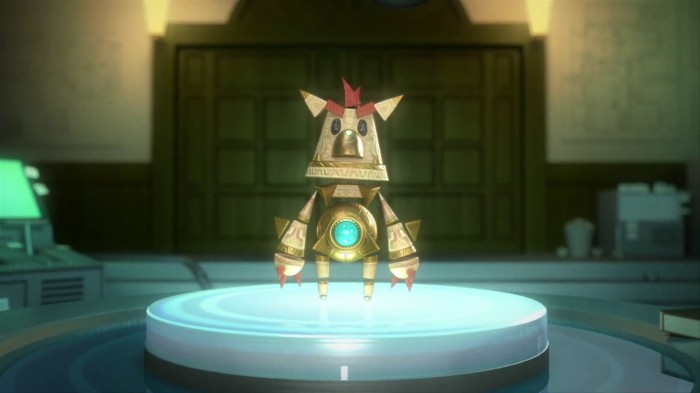 Knack offers a compelling reason to get a second controller with the two-player co-operative gameplay, 90 minutes of cutscenes, and stunning graphics. The title refers to the three feet tall hero character trying to save the world from the invading goblin army in this epic adventure game.
Resogun is an action shooter set in space with a quick pace and eclectic weapons that include nova-bombs, missiles, and lasers. The storyline highlights rescuing colony survivors from evil alien forces.
Looking for first person shooters (FPS)…for free. Blacklight: Retribution has you covered in futuristic settings in Deathmatch, Team Deathmatch, Kill Confirmed, and Capture the Flag modes plus battle gear like the Hyper Reality Visor (HRV), which yields special advantages.
Third-party PS4 titles include Angry Birds Star Wars, Battlefield 4, Call of Duty: Ghosts, DC Universe Online, and Skylanders Swap Force. The professional basketball sports showdown features EA's NBA Live 2014 (Nov. 19) and 2K Sports' NBA 2K14. NBA Live 2014 syncs up with the real NBA while introducing the BounceTek physics system for dribbling.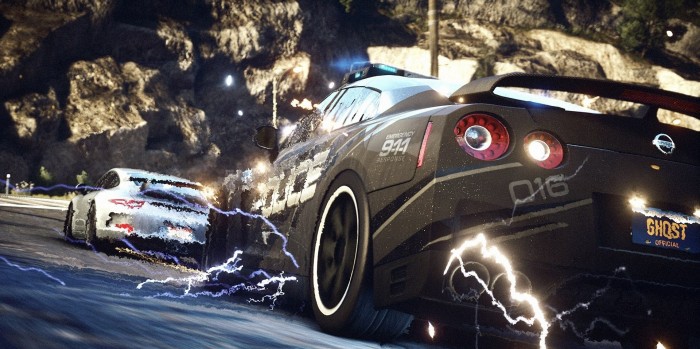 Need for Speed Rivals is off to the races with no lobbies and no waiting in AllDrive – the new gameplay format where single player and multiplayer mode mesh seamlessly into a richly intense experience. Each side of the law gets special advantages like a cop's "shockwaves".
Electronic Arts owns the pro football offerings with Madden NFL 25 (EA Sports) and another "pro football" powerhouse called FIFA 14 with improved soccer physics. Players can get some exercise on their own with UbiSoft's Just Dance 2014 where players still use the Eye camera and PS Move controllers for a memorable interactive experience.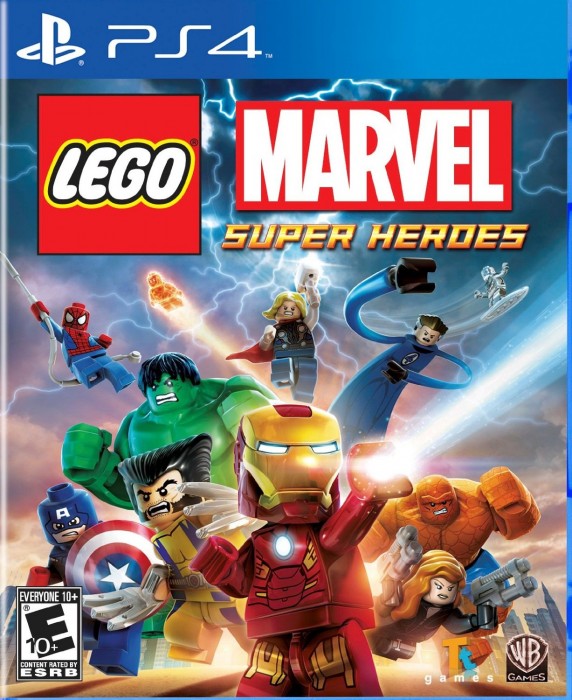 Players can reap the benefits a superhero hero double threat from Warner Bros. Interactive Entertainment with Injustice: Gods Among Us Ultimate Edition and LEGO Marvel Super Heroes. This new Injustice edition has six new characters, 60 new S.T.A.R. Lab missions and 30 character skins. LEGO Marvel Super Heroes offers 100 heroic characters ready for action amid classic setting like Asgard and X Mansion.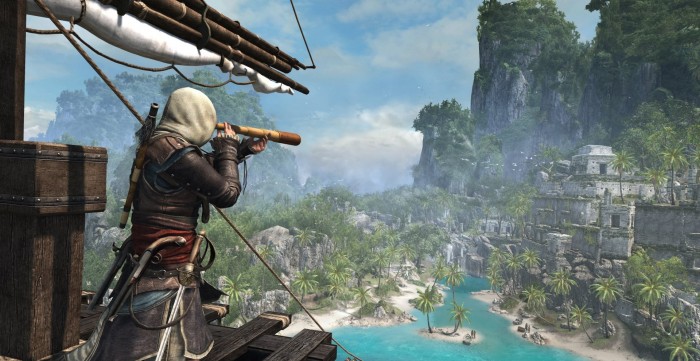 In Ubisoft's Assassin's Creed IV Black Flag players take on the role of Edward Kenway, a pirate captain trained by Assassins, which expands the venues (over 75) and weapon choices. Players also get multiplayer gameplay plus more than 60 minutes of exclusive gameplay as players take out enemies as well as hunt treasure…and animals along with hidden retreat areas and underwater scavenging.
Need an upgrade? PlayStation 4 offers new versions of Flower, flOw, rhythm-platformer Sound Shapes, and the puzzler Escape Plan on PlayStation Network (shortly launch). All four games are Cross-Buy titles, and will be available as free downloads for players who purchased previously released PS3 or PS Vita editions.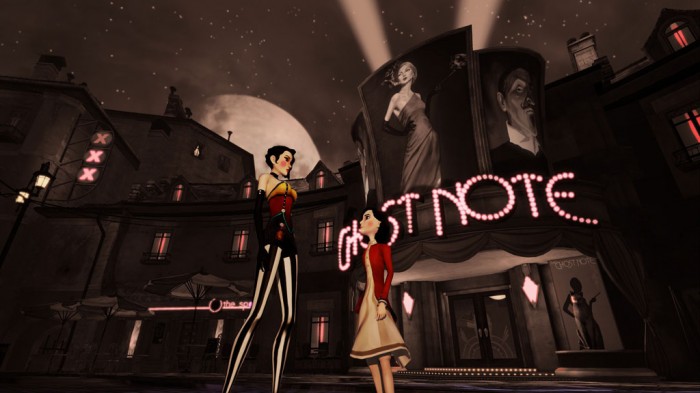 Compulsion Games has Contrast (via PlayStation Network), set in the 1920s, centering on a girl's imaginary friend with visual format experiences switching among 2D and 3D scenarios. The puzzle solving and adventure elements uncover an engaging story about family.
Not sure what to get a PS4 owner? A PlayStation Store gift card is always a practical choice. Save those gift cards for upcoming games like The LEGO Movie Videogame (February 2014). Happy holidays and enjoy the new PS4!