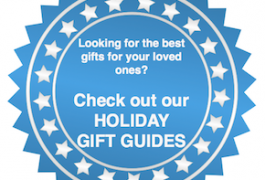 As we mentioned in part one of the multi-part post, this year Thanksgiving and the first night of Hanukkah coincide, so we'll be having pumpkin latkes and a turkey-shaped menorah. So while it is not yet Thanksgivukkah it isn't too early to start thinking about gifts for this holiday season. Here are some great inexpensive gifts worthy of consideration.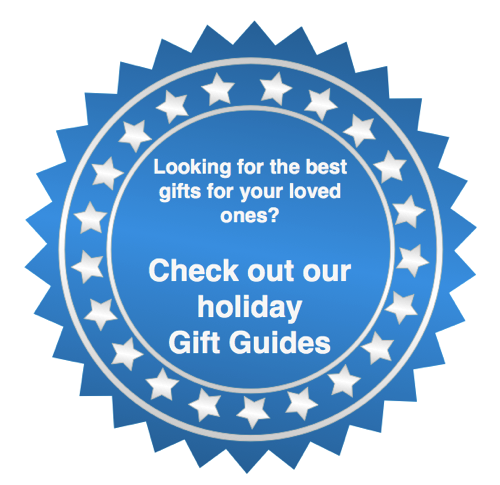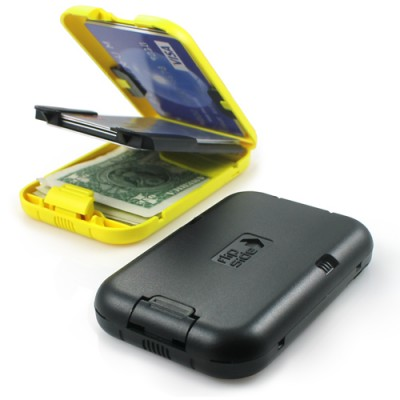 The $39.95 Flipside 3X Wallet is a well-organized, RFID-shielded wallet that makes it easy and safe to carry all your cards and a bit of cash with you. I've been using the review sample of the FlipSide X2 and am looking forward to getting my hands on the new version. It makes a great gift for just about anyone. Get it.
TYLT's ALI-N Perfect Alignment Screen Protection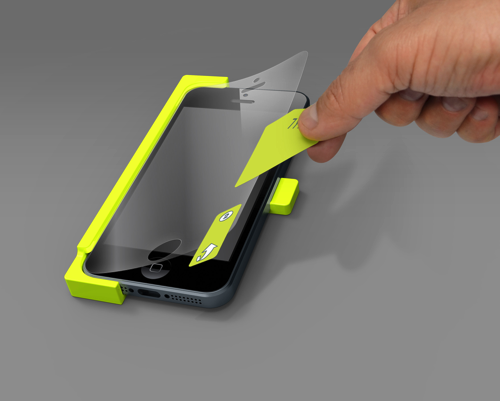 Screen protection is a reality of life. Smartphones cost a small fortune and their screens, no matter how tough they are, remain the most vulnerable part of the device. The challenge, at least for many of us, is how to get the screen protectors on the device properly. TYLT makes it simple to do just that with this innovative kit that includes 4 different screen films. Available for both the Samsung GALAXY S4 and iPhone 5/5S for $24.99 each. (We will be including the kit for the iPhone 5/5S in the giveaway.) Get it.
iFrogz Audio Coda Buds with Mic Green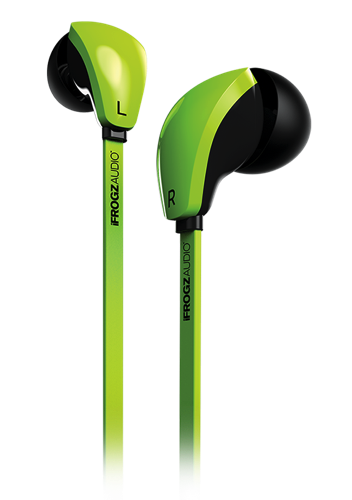 Bright colors meet sleek contours in these cool but inexpensive earbuds. The Coda earbuds feature bright colors, sleek contours, 10 mm drivers and an in-line single-button remote/mic and are just $22.99 each.


Check out all the pretty colors. Get them.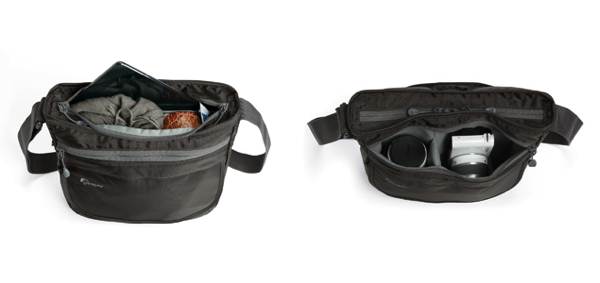 This lightweight camera bag is made from durable, weather-resistant fabrics and is perfect if your loved one uses a point and shoot or small mirror less camera. It may look like a simple bag but padded and softly lined device compartments will protect gear against dust, scratches and abrasion. The expandable main compartment unzips for those times when a bit more storage space is needed. This $39.99 bag is great for the person who carries a 7ʺ tablet, a smartphone, a few personal items and a small compact camera. Get it.
Recoil Retractable Cord Organizer: Recoil Combo Pack S,M,L Plus Storage Rack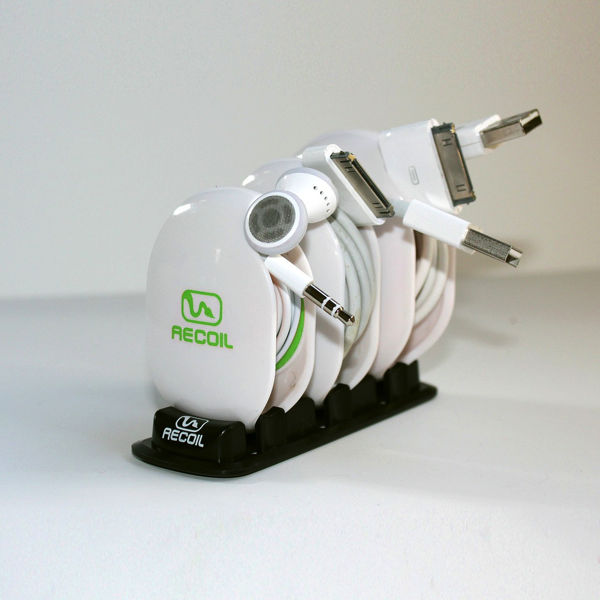 Gadget-lovers have this annoying habit of collecting various cables that quickly become a tangled mess. The Recoil system of self-winding cable holders is designed to make such messes a thing of the past.
The Small Recoil Winder is designed to wind headphones and earbuds without mics, most 30 pin and Lightning cables, and other small diameter cords and cables up to 60″.
The Medium Recoil Winder is our biggest seller, and you will see why when you see your cords wound up, perfectly organized and tangle free. The Medium Winder is designed for headphones and earbuds, USB cords and small diameter charging cables, and will perfectly fit all 30 Pin, Lightning and other 'iDevice' cords and cables.
The Large Recoil Winder will wind a huge variety of cords and cables, and is the most popular size among the Recoil staff. Cell phone, tablet and camera chargers, gaming cords, USB cords and so many others types of cords up to 60 inches long wind perfectly on the Large.
The $27.99 Combo pack comes with a small, a medium and a large winder as well as a Recoil Rack for keeping them all in one place. Get it.
We'll be back with at least one more collection of great gifts under $40. In the meantime don't forget to check out all of our gift guides, and all of our Gear Diary Videos, too.