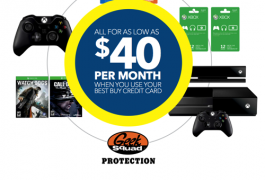 This Best Buy Ultimate Gamer Package #UltimateShowroom post is sponsored by Best Buy; all opinions are my own.


Perry pre-ordered his XBox One from Best Buy and, no doubt, will like a little kid with a new toy tomorrow because… he is! Best Buy has great deals on the new platforms. Better yet, they are offering an Epic Gaming Package for Playstation 4 or XBox One that will save big dollars!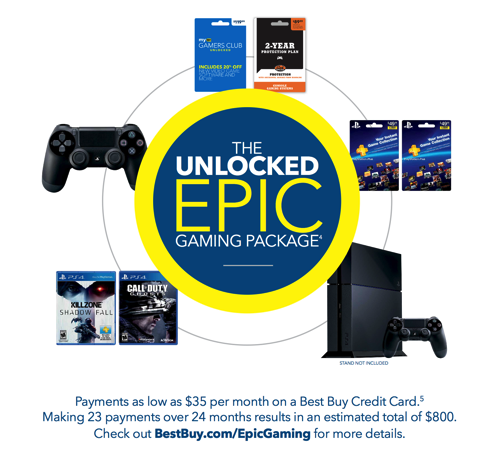 Perry was smart and pre-ordered his Xbox One. Best Buy will have units available at the launch of the XBox One on November 22. Units will be limited, but they will be available and Perry will be picking his up. I mention this because Best Buy not only has the hottest gaming titles for the new platforms as well as pretty much every accessory you'll need to complete your 
gaming experience, but they also have the systems earlier than most everyone else.
Better still, the Best Buy Epic Bundles will take things a step up while also saving you money.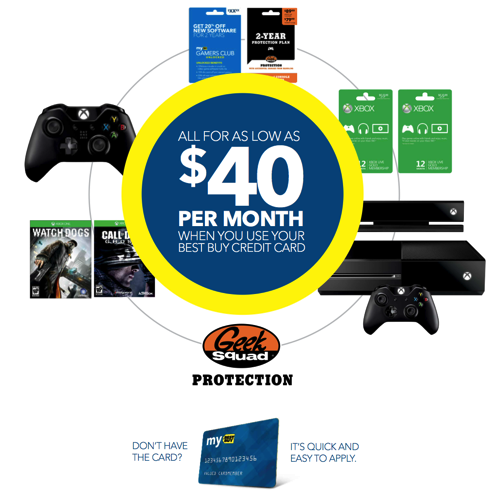 Getting your Epic Gaming Package is as simple as following the recipe for making your favorite dessert. The different here is that this recipe won't make you fat, but it WILL help keep you entertained for hours and hours. Here's what you do to put together your Epic Gaming Package.


Step 1: Choose your platform.
If you are a fan of Sony's PlayStation platform choose the brand new PS4. If, on the other hand, you are a fan of Microsoft's platform grab the brand new XBox One.

Step 2: Add an extra controller. After all, you don't want to be the only one in your home having fun do you??

Step 3: Pick any two games for the platform of your choice. You know how it goes… The PS4 and XBox One are great, but the real action is found in the selection of games. Both platforms are launching with some great options, and there will be more and more as time passes.

Step 3: Add access to PlayStation Plus or Xbox Live.

Step 4: Add a Best Buy Gamers Unlocked Membership. Gamers Unlocked gives you…
20% off new Video Game software (excluding digital downloads)
10% bonus trade-in credit on Video Game Software trade-ins (PC Game Software is ineligible), subject to Best Buy Trade-In Program terms available on www.BestBuy.com/TradeIn (must be 18+)
10% discount off Pre-Owned Games; and
Exclusive Unlocked Membership offers

Step 5: Add 2 years of Geek Squad protection. Think about it… Both the PS4 and the Xbox One are serious investments in entertainment. You'll be using these gaming machines more than you can possibly expect. This helps ensure the game goes on… Even when something goes wrong.

Step 6: Mix well, step back and take a look at your total cost AND your total savings. The PS4 package comes to $800. That's a savings of just under $90. The XBox One package comes to $880; THAT is a savings us just under $110.
Here's a full walkthrough of this Ultimate Gaming Bundle Recipe.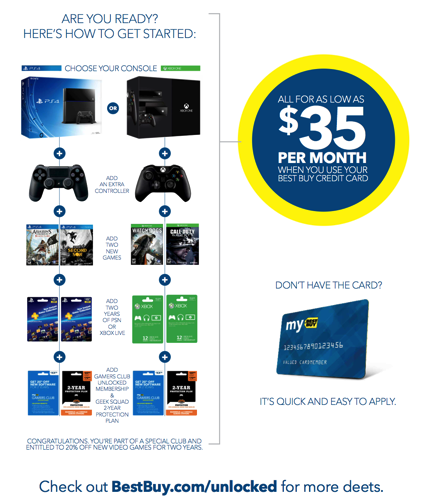 I've been thinking about picking up a new gaming system but honestly have not been able to decide between the PS4 and the Xbox One. I'm excited to hear what Perry thinks about the XBox One and hope it will help me make up my mind. One thing is for sure. These Epic Gaming Bundles will be a great way for me to get going and, in the process, save some money. Check them out here at Best Buy.