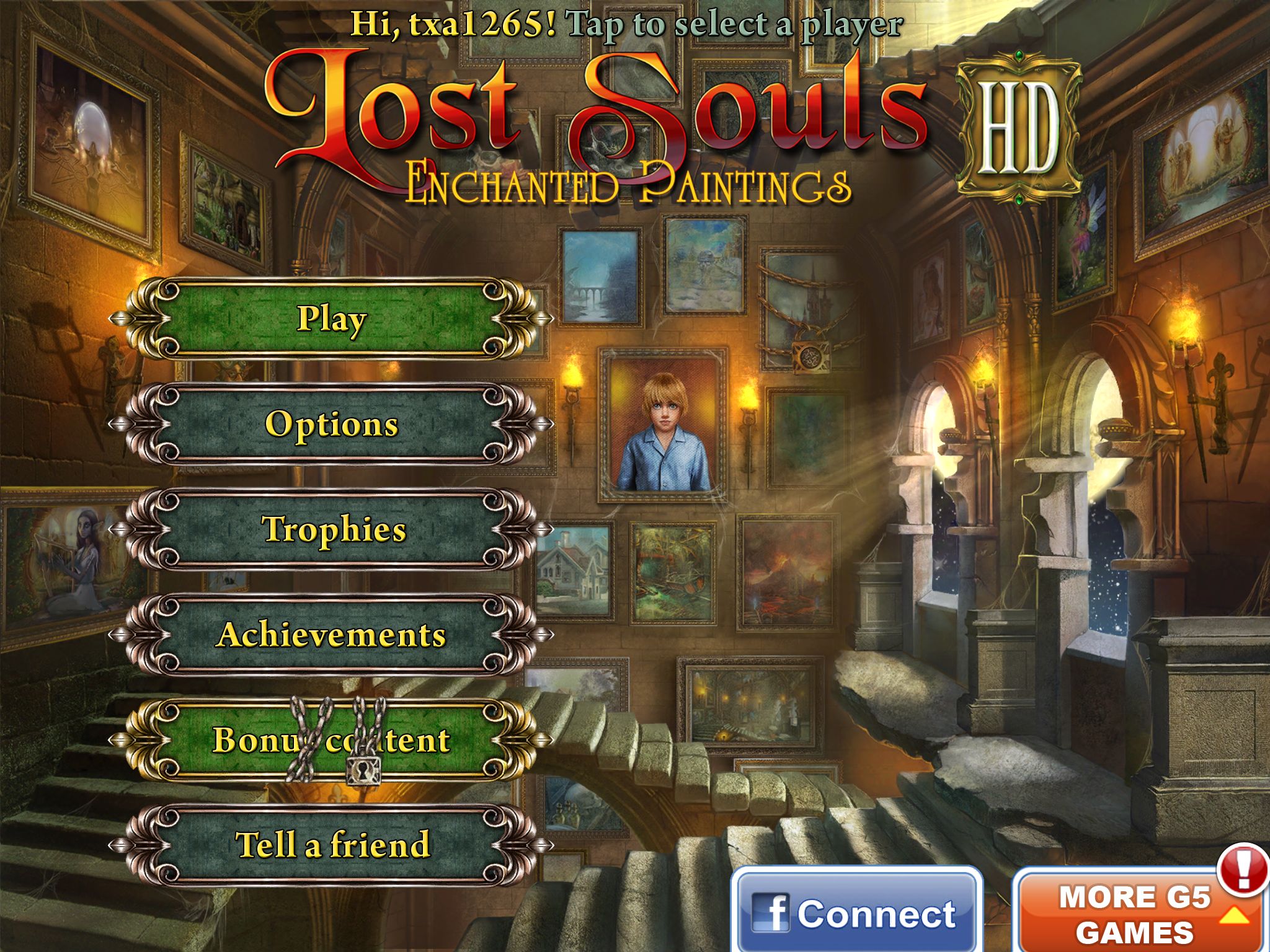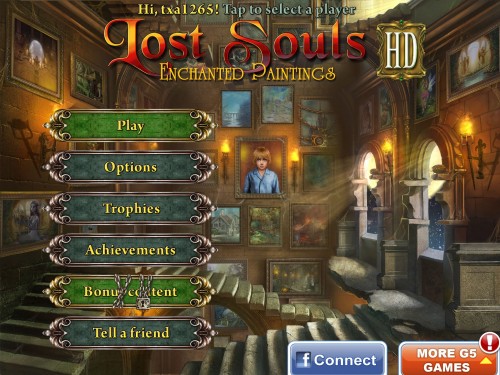 When I reviewed Lost Souls: Enchanted Paintings HD from G5 Entertainment last year, I praised the interesting story and great visuals, but not the huge download and rather formulaic proceedings after promising start. Overall I really enjoy the game, and if you haven't played yet NOW is the time as G5 is giving it away for FREE on all platforms!
That is right – from now through December 1st, you can get the full version of Lost Souls: Enchanted Paintings for FREE on iOS, Google Play, Kindle Fire, Nook and Mac!
In Lost Souls, you're plunged into the action when a mysterious painting from a spooky, old castle appears on the doorstep of Bella's house. Her happy and peaceful life crumbles to dust from the moment it arrives. Bella's child disappears suddenly and all police and FBI efforts to find him are in vain. Bella's only option is to enlist the help of some otherworldly friends. Join the grieving mother as she travels through enchanted paintings, exploring the worlds within them in search of her son.
Key Features:
Here is the Standard Edition:
* 44 Levels
* 25 Locations
* 25 Mini-games
The Collector's Edition Adds:
* 9 Extra locations
* 4 Extra Mini-games
* In-depth Strategy Guide
Links to grab the game:
iTunes Store:
Lost Souls: Enchanted Paintings (Full) for iPhone
Lost Souls: Enchanted Paintings HD (Full) for iPad
Google Play:
Lost Souls Free for Google Play
Amazon Appstore:
Lost Souls: Enchanted Paintings Full for Kindle Fire
Nook Store:
Lost Souls: Enchanted Paintings for Nook
Mac App Store:
Lost Souls: Enchanted Paintings (Full) for Mac
Here is the trailer: