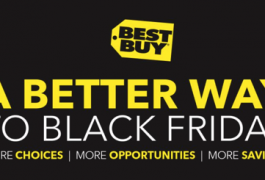 This is a sponsored post for Socialstars by Crowdtap in advance of Best Buy Black Friday the #UltimateShowroom. All opinions are mine.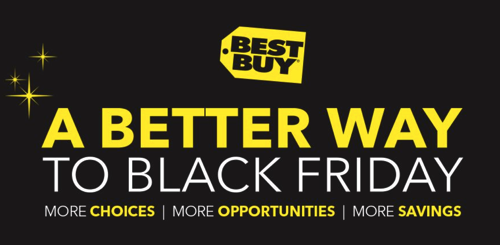 Thanksgiving is upon us, and with it comes the biggest shopping days of the year. Looking to survive Black Friday chaos unscathed? You'll want to check out Best Buy.
I passed by the mall earlier today, and there was a line to simply turn into the parking structure. Seriously, people were waiting and waiting just to move toward the parking structure where they would wait some more until finally a parking space opened up. It's no secret that the time and the stress of shopping in the days leading up to Black Friday starts well before the shopping begins. And then there is Black Friday itself. Sure the savings can be huge, but they are usually extremely limited, and competition is fierce. Are the possible savings enough to make the hassle of fighting the crowds worth it? Is the risk of waking up early, racing to the store and battling the crowds only to discover that the deals you are looking for were all gone really worth it?
The good news is … we have some strategies to help you to survive Black Friday, get the deals you want, AND keep your blood pressure down in the process.
So, let's say that you don't want to stand in line on Black Friday. Thanks to the internet, you won't have to. Instead of waking up early and running to the store, you can shop online and grab great doorbusters. Better still, if you can't stand waiting then you can pick up the door busters on Thursday evening after you are done spending time with the family; that means you'll have all your shopping done before Black Friday even begins! And while we are planning to take Thursday off from shopping, posting, etc., to simply spend the time with family and friends, if you must shop …. you can.
Being able to shop for Black Friday Deals online also means you won't have to leave your house on Thanksgiving in order to save this year. Yup, no more sneaking away from the family to save a few bucks … and you'll get a few minutes of quiet in the process.
And say you have a history of planning out your Black Friday strategy only to miss out on the best doorbuster deals year after year. Thankfully Best Buy makes grabbing your doorbuster deals simple by offering not only one series of doorbuster deals, but three. The first wave of doorbusters begins 6:00PM Thursday; a second wave arrives at Midnight (these Midnight Mystery doorbusters will be revealed at 10:00PM CST on Thursday), and a final wave of door busters arrives at 10:00AM Friday. That way if you miss one, you'll still have two more chances to score great deals.
And let's say that you have the best of intentions, but you still miss out on this year's Black Friday Deals and doorbusters. It's no problem, since Best Buy's Cyber week deals will be starting early this year. Yes, even more deals are right around the corner.
Best Buy has really taken steps to make sure the Black Friday Shopping process is as easy and stress-free as possible. This year #UltimateShowroom is also looking to make for the ultimate Black Friday Shopping experience.