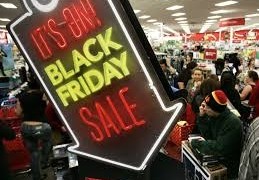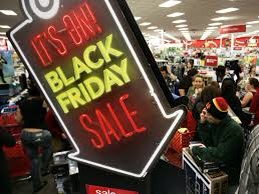 Image courtesy Business Insider
Did you brave the Black Friday crowds? Or are you steadfastly refusing to set foot outside, and instead huddled with your thanksgiving leftovers for warmth? In either case, keep your wallet handy, because we're rounding up some great deals from our favorite companies that don't require you to leave the house!
Zagg: Every hour until midnight tonight, Zagg will have a different item on sale. Be sure to keep checking for great deals on screen protectors, keyboards, and other great accessories!
Bodyguardz: Everything is 50% off from now until Monday! Screen protection for everyone on your shopping list!
Bluelounge: Need a good way to organize your cables? Too many chargers and desk items cluttering your style? The folks at Bluelounge have fantastic products, all at 25% off until Monday!
Olloclip: Want different lens options for your iPhone? Olloclip offers 3 in 1 simple, stylish accessory, and it's 10% off until Monday!
Amzer: Looking for a smartphone or tablet accessory? The folks at Amzer have everything 70% off until midnight! Enter code FRIDAY at checkout.
Amazon: 30% off any books sold by Amazon (excludes ebooks and audiobooks) using code BOOKDEAL.
Flipside Wallets: Has your wallet melted from all the deals yet? Pick up a new one from Flipside, and enter code TURKEY for $5.00 off your purchase.
There are many, many deals out there today, and these are just a few of our favorites. Keep checking as we add more, and if you've seen any excellent ones, let us know in the comments and we will update our list!