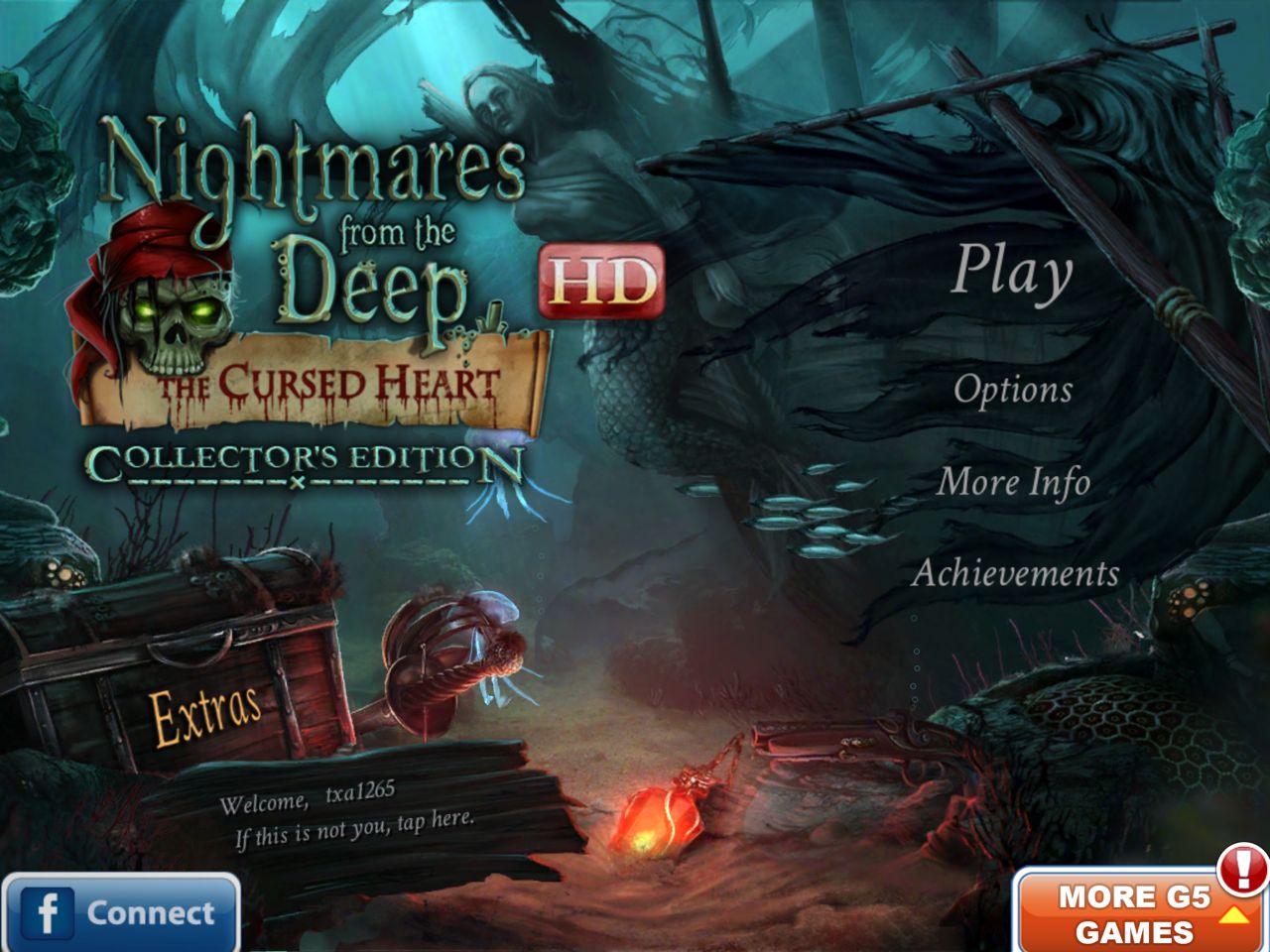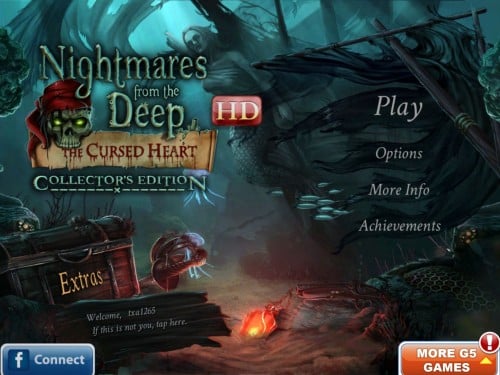 When http://geardiary.com/2012/09/06/nightmares-from-the-deep-the-cursed-heart-collectors-edition-hd-for-ipad-review/">I reviewed Nightmares from the Deep: The Cursed Heart Collector's Edition on the iPad last year I praised the game, saying the "seamless integration of hidden object areas, mixed scenes and puzzles flows better than in most genre games". This week only G5 entertainment is giving the game away for FREE on all platforms!
From December 9th through December 15th, 2013, G5 is making the Artifex Mundi developed Nightmares from the Deep™: The Cursed Heart, Collector's Edition (Full) FREE on iOS, Google Play, Kindle Fire and Mac.
In Nightmares from the Deep, you'll follow the story of an ancient pirate with a forbidden passion. The pirate was cursed and died. His soul never found rest without the accompaniment of his long-lost love.
Key Features:
* 45 Seaworthy and landlubber locations to explore
* 39 Hidden Object Scenes
* 16 Intriguing mini-games
* In-depth Strategy Guide
* Hauntingly majestic scenery
Here is the game trailer:
Nightmares from the Deep: The Cursed Heart, Collector's Edition for iPhone and iPad
Links to grab the game:
iTunes Store:
Nightmares from the Deep™: The Cursed Heart, Collector's Edition (Full) for iPhone
Nightmares from the Deep™: The Cursed Heart, Collector's Edition HD (Full) for iPad
Google Play:
Nightmares from the Deep™ for Google Play
Amazon Appstore:
Nightmares from the Deep™: The Cursed Heart (Full) for Kindle Fire
Nook Store:
Nightmares from the Deep™: The Cursed Heart, Collector's Edition for Nook
Mac App Store:
Nightmares from the Deep™: The Cursed Heart, Collector's Edition (Full) for Mac