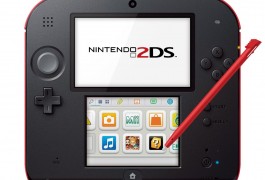 Handheld heaven is here as Nintendo expands their Nintendo 3DS/2DS/DS game consoles. The new Nintendo 2DS plays DS games and 3DS games, and the Nintendo 3DS XL (in black, red, or blue) with a screen 90% larger than the hot selling Nintendo 3DS.  Small is getting even bigger this holiday season.
Beginning in 2004 with the Nintendo DS, Nintendo hand held consoles have progressed to the DS Lite, DSi (camera and other features added), DSi XL, 3DS, 3DS XL and now 2DS. The DS and DS Lite are no longer made, but can be found used and are backward compatible with the NIntendo's Game Boy Advance handheld console.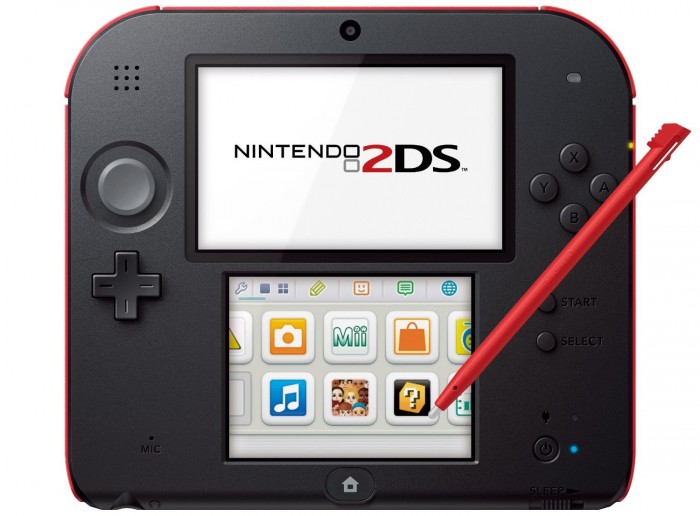 The recent release Nintendo 2DS flat handheld console makes an appealing option at $129.99 mainly because it plays 3DS games. This 1.4 pound dynamo is also available in crimson red and electric blue.
New DS games are also still releasing and include Disney's Frozen: Olaf's Quest, Monster High 13 Wishes, Turbo: Super Stunt Squad, Moshi Monsters: Katsuma Unleashed, SpongeBob SquarePants: Plankton's Robotic Revenge, LEGO Marvel Super Heroes (Feb. 28), Madagascar 3 & The Croods: Prehistoric Party: Combo Pack, and Barbie's Dreamhouse Party.
Disney's Planes the Video Game has smooth, simple controls enhance the fun stunts include 180 turn arounds, 360 loops and barrel rolls though players have to watch out for solid objects to avoid damage. Collectibles include ranking "wing points", speed upgrades, landmark postcards and puzzle pieces.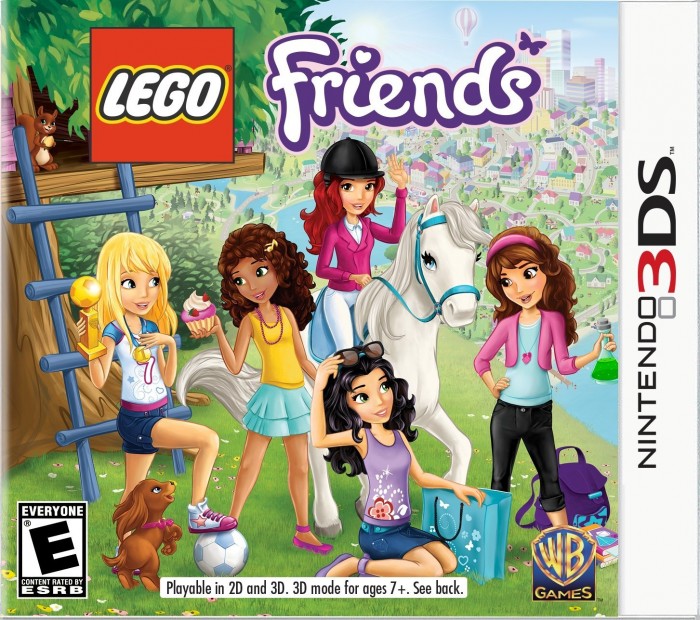 LEGO Friends (DS version available Feb. 28) features special objectives, exploration opportunities, and deep customization options for characters and their pets. 3DS LEGO games include LEGO Pirates of the Caribbean, LEGO Batman 2: DC Super Heroes and LEGO Chima Laval's Journey. Creative gamers can also try famous Doodle Jump game from Game Mill Entertainment with new exclusive content. These games listed above are also available on the Nintendo 3DS now.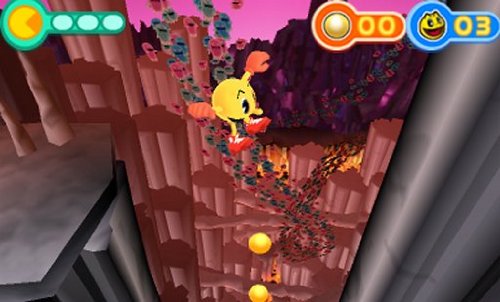 Pac-Man and the Ghostly Adventures, based on the new animated TV series, features new characters, new multiplayer modes (cooperative and competitive for up to four players), and playable vehicles such as the Cherry Copter and Pineapple tank.
In the 3DS exclusive Luigi's Mansion: Dark Moon, Mario's famous brother suits up in his familiar green duds and grabs gadgets like the powerful Poltergust 5000 ghost-catching vacuum cleaner to hunt various spooky creatures across five mansions set in Evershade Valley. Developers create a deliberate pace full of action, discovery, surprises, and puzzles, which could have been more integrated into the storylines.
The Legend of Zelda: A Link Between Worlds maximizes the easy-to-use touch screen options within an in-depth inventory system while boosting the 3D visuals to 60 FPS. Players can also use 2D game tactics like becoming a living painting within the walls among the challenging environments.
Mario Golf: World Tour offers a community play option as well as worldwide, competitive, real-time multiplayer matches while Animal Crossing: New Leaf is also included with a special 3DS XL bundle.
Role playing game fans have plenty of choices including Fire Emblem: Awakening, Etrian Odyssey IV: Legends of the Titan,  Rune Factory 4. and Shin Megami Tensei IV, which is also available in a limited edition box set includes a collectible case, 176-page Strategy and Design Book, and a CD soundtrack.
Pokemon Y and Pokemon X are Nintendo 3DS exclusives while Nintendo DS players can still get Pokemon Black 2 and Pokemon White 2.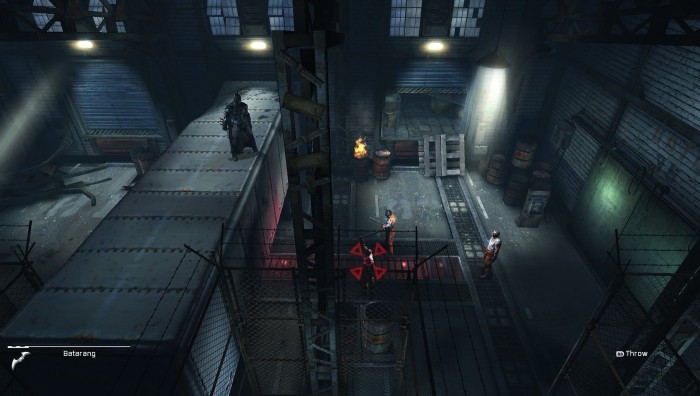 Superhero fans will love the character development in Batman Arkham Origins Blackgate, which makes its series debut on the Nintendo 3DS blending investigation, stealth, and action as the Dark Knight takes on several supervillains in Gotham City. Young Justice: Legacy features the famous DC superheroes at a younger age where players can play among 12 core characters.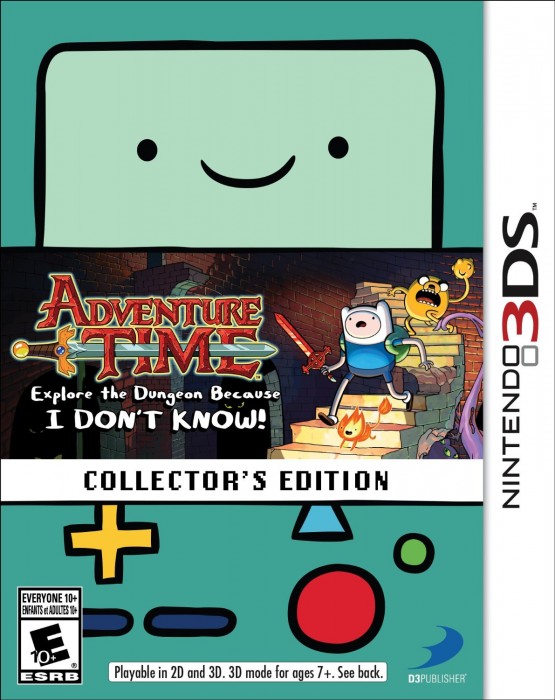 Adventure Time: Explore the Dungeon Because I DON'T KNOW! features the Finn, Jake, Marceline and Cinnamon Bun characters with voiceovers provided by the original TV cast. The collector's Edition includes BMO Steel Book, CDC – interviews with 4 of the actors, strategy guide and story board concept art.
Phoenix Wright: Ace Attorney – Dual Destinies offers unique gameplay and fun crime fighting scenarios plus an additional downloadable case called "Turnabout Reclaimed" (purchase from in-game menu).
Donkey Kong Country Returns 3D has reimagined the classic game featuring Donkey Kong and Diddy Kong while adding cooperative multiplayer mode (local wireless), new mode for easier play and eight brand new levels within the Golden Temple amid 70+ total levels.
Mario & Luigi: Dream Team, Mario Party: Island Tour, New Super Mario Bros. 2, Mario Kart 7, and LEGO City Undercover: The Chase Begins, which offers a prequel adventure to the Wii U game LEGO City Undercover as players experience Chase's early years in law enforcement.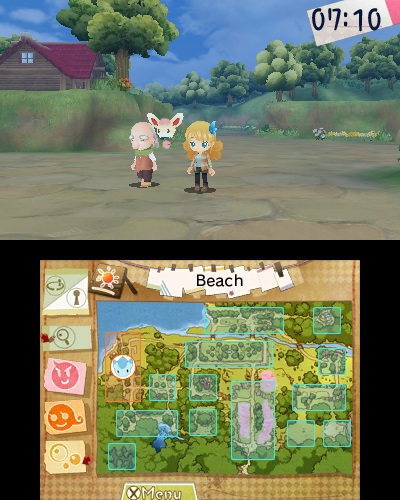 Hometown Story from Natsume (Harvest Moon series) puts players in an adventure/simulation where a young character inherits her grandmother's shop and returns to a hometown community full of character to meet and interact with. With the help of a magical sprite named Pochica, players manage the shop and expand into new scenarios as their shop and the surrounding community grows and changes. Natsume also has Harvest Moon 3D A Tale of Two Towns on the 3DS and DS with Harvest Moon 3D A New Beginning on the 3DS.

Retro fans will love Regular Show Mordecai & Rigby in 8-bit Land features an original storyline and concept written by series creator J. G. Quintel featuring the voices of the original cast. The adventure gameplay combines platforming, arcade shooting and top down gaming.
Use those gift cards for upcoming games like The Lego Movie Videogame (February 2014), Bravely Default (Feb. 7), and Professor Layton and the Azran Legacy (Feb. 28). Hopefully the Nintendo 3DS/2DS/DS 2013 Game Gift Guide has given you some "hands-on" help in finding the right games this holiday season.