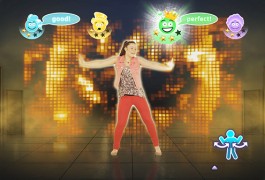 Nintendo's next generation Wii U console continues offering innovate interactivity among several new games full of action, adventure and originality as well as the next installments in famous franchises. The GamePad capabilities and special bundles add that special appeal for all ages of gamers. NOTE: All release dates are subject to change. 
The WiiU Mario and Luigi Deluxe set includes the 32 GB version of the Wii U console, GamePad, Super Mario Bros. U and Super Luigi U all for $299.99. The special Wii U bundle with a new HD version of The Legend of Zelda Windwaker and Wii U Deluxe set that includes the all-encompassing Nintendo Land game can get gamers started.
Exclusive Wii U games include Super Mario 3D World (complete with new climbing cat powers), the sequel to the critically acclaimed 3DS platformer with new multiplayer capabilities.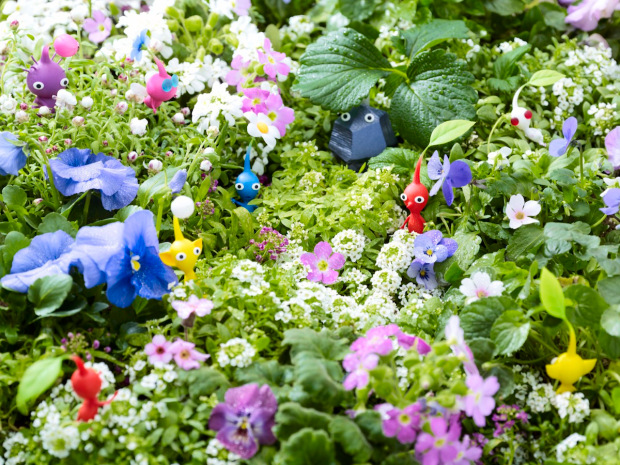 Pikmin 3 that combines adventure, combat, and resource management mix into an emotional story where three stranded space explorers make new friends and take on new challenges. New Pikmin creatures include the flying Winged Pikmin that follow the player and can carry items in the air. This game duo will be in high demand (especially since Donkey Kong Country: Tropical Freeze did not release in early December) so grab 'em quick.
New Super Luigi U is available separately as downloadable content (DLC) on the online Nintendo eShop for use with the New Super Mario Bros. U game or as a stand alone physical Wii U disc. New Super Luigi U has 82 updated stages playable as Luigi who can jump higher than Mario.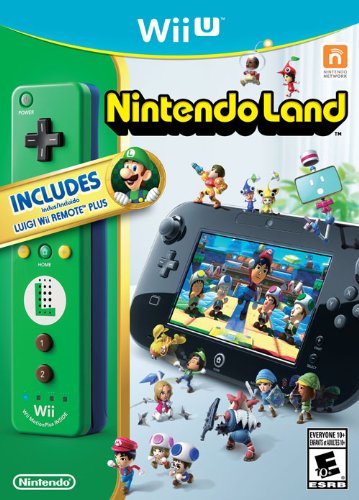 Wii U owners can get great deal with the special edition of Nintendoland with an included Luigi Wii remote plus. Don't worry Mario fans, you can get a red Wii remote plus separately.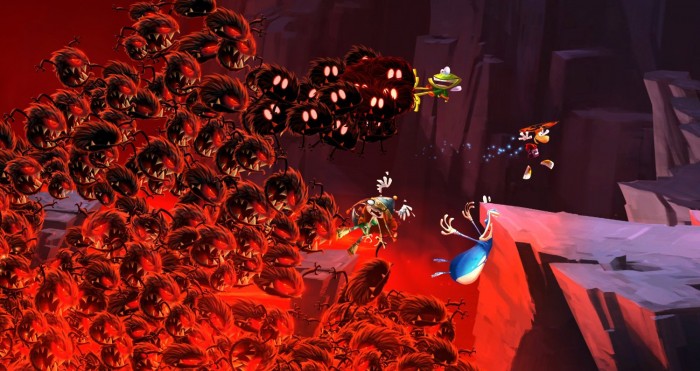 Originally conceived as a Wii U exclusive, Rayman Legends continues the adventure game series as they battle Bubble Dreamer and the Dark Teensies with over 100 levels and special Wii U functions like the 5-player co-op play and second screen gameplay option with the Gamepad.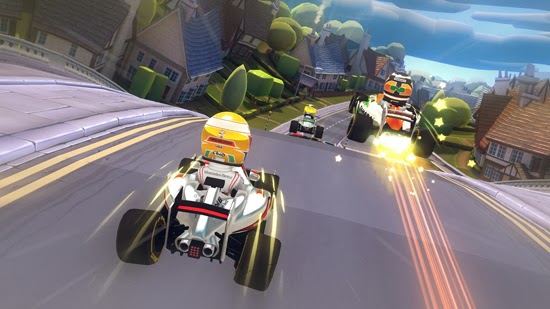 Racing fans can try F1 Race Stars: Powered Up Edition exclusively from the Nintendo eShop  with four extra tracks and nine extra accessory packs. Players get Mii use, tilt/motion steering controls via the GamePad, 15 worldwide circuits and split-screen multiplayer fun for as many as four players.
The WiiU exclusive LEGO City Undercover game puts the familiar brick-based media into a fun, open world experience featuring Chase McCain as a lead detective protects the city from the main antagonist Rex Fury. This one player game offers amazing interactive options using the touch screen. camera-ready Wii U GamePad including maps, satellite navigation, video calls, drawing actions, scan features, and audio scans.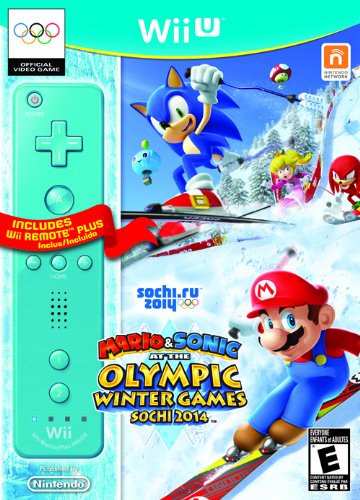 Mario & Sonic at the Olympic Winter Games Sochi 2014 offers familiar sports in a nice all ages collection and includes a version with blue Wii Remote Plus controller. Sonic also has his Lost World game where he and his friends battle the Deadly Six.
Wii Party U also includes the Wii Remote Plus controller for a multitude of board games, table top games (using the GamePad) and mini games. Mii character use, second screen Game Pad play, and competitive/cooperative modes enhance the variety even more. Also available in a special bundle including a Wii Remote Plus controller and stand.
Fitness fans can try WiiFit U for free through download (for a month) until January 14, 2014. Players just need to nab a Fit Meter sync it with the WiiFit U free version. The game will officially release on January 10, 2014…just in time for those New Year's weight loss resolutions.
Wii Sports Club is finally available in a free 24-hour trial while Game & Wario presents eclectic fun for all including a clever mini game where players must avoid getting caught playing video games at night. Other all age games include Monster High 13 Wishes (one player), the music game SiNG Party, Turbo: Super Stunt Squad, Adventure Time: Explore the Dungeon Because I DON'T KNOW! and Pac-Man and the Ghostly Adventures for up to four players.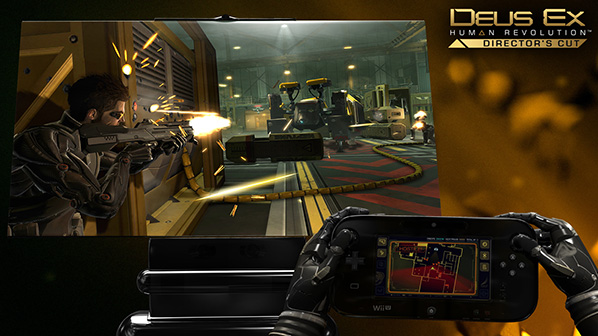 Dues Ex: Human Revolution Director's Cut enhances the original released game from August 2011 with improved visuals, boss fight, combat movements while Assassin's Creed IV: Black Flag (Ubisoft/Ubisoft Montreal), expands the franchise to include pirate characters amid an open-world sea exploration as the focus of the popular stealth/action title. Game modes in this amazing action-adventure can accommodate up to four players.
First person shooters (FPS) include Call of Duty: Ghosts with an action-packed story and the signature multiplayer experience with new extinction co-op mode for one to four players in fast-paced formats centering on survival, base defense, player customization and class leveling.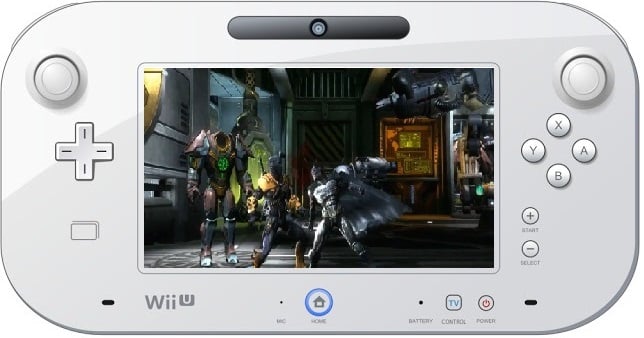 Superhero fans can try The Wonderful 101 and Injustice: Gods Among Us where players can pit legendary character against each other and see who wins.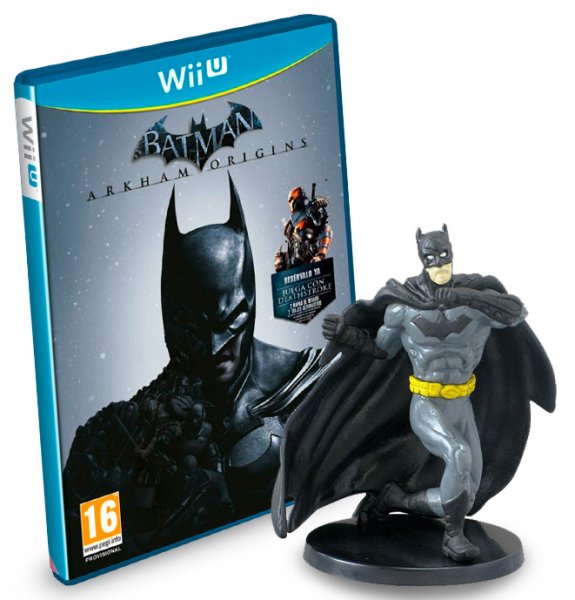 Warner Brothers let enemies envelope Batman: Arkham Origins, the third installment of the popular game series featuring amazing 3 vs. 3 vs. 2 fighting scenarios and very helpful gadget and inventory actions using the Gamepad.
Scribblenauts Unmasked: A DC Comics Adventure offers more all age superhero fun while LEGO Marvel Super Heroes features fun, light-hearted action humor for the entire family in the Marvel super hero universe.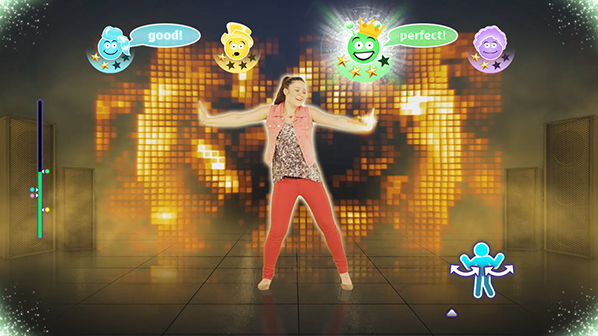 Games on Wii U and Wii include Just Dance 2014 and Just Dance Kids 2014, which features many entertaining routines accompanied by several familiar songs organized in a nice, simple interface that easy to use and enjoy.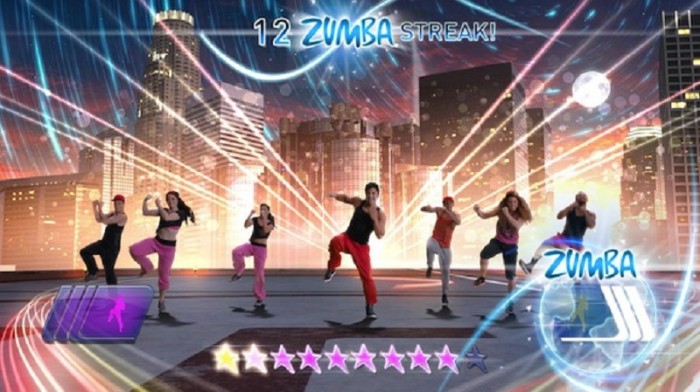 Zumba Fitness: World Party offer four player support on Wii U and Wii let you play together with friends and family members in cooperative play.
Disney's Planes the Video Game lands on Wii U and every other Nintendo platform with a story mode (wings around the globe race), free flight (improve rank and explore at own pace), air rallies (precision time trial racing), Balloon Pop and multiplayer modes (with easy drop in (+) drop out (-)). In the co-op multiplayer mode, players can fly with a friend in the story mode or explore in free flight mode. Collectibles include ranking "wing points", speed upgrades, landmark postcards and puzzle pieces.
Disney Infinity has starter packs on the Wii and Wii U with several playsets for The Incredibles, Cars, Pirates of the Caribbean, Lone Ranger, Toy Story, and Frozen (Nov. 26). The accompanying power discs, strategy guide, cases, protectors, figures, and albums can help proud owners expand and organize this epic, synergetic game where special set pieces, discs, and familiar character figures can get right in the game using the special base.
Skylanders SWAP Force also continues the synergetic series where users can swap character pieces and customize creations more.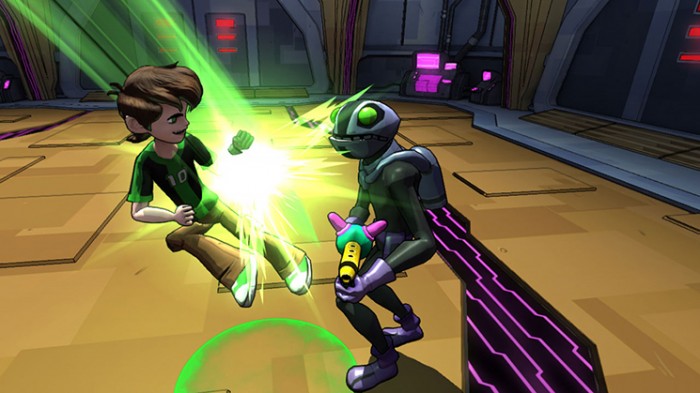 Ben 10 Omniverse 2 features two player simultaneous play while SpongeBob SquarePants: Plankton's Robotic Revenge offers SpongeBob, Patrick, Sandy, Squidward and Mr. Krabbs as playable characters you can switch between at any time.
There are still great Wii exclusive games like Donkey Kong Country Returns, Mario Party 9, and Just Dance: Disney Party. Catch up on some Wii classics at reduced prices like Disney Epic Mickey.
Gift card considerations include Donkey Kong Country: Tropical Freeze (Feb. 1) and The Lego Movie Videogame (Feb. 28).
Happy Holidays Nintendo Wii U players!