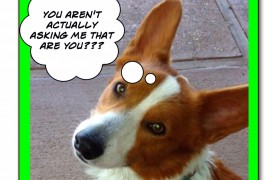 This post brought to you by ALPO® Brand Dog Food   . All opinions are 100% mine.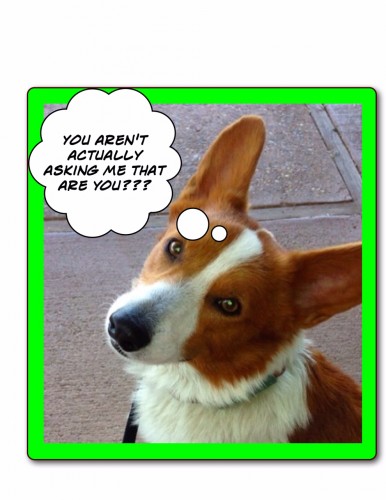 Otis is his name; looking cute is his game. His favorite occupation? Eating. Otis may be small, but he sure has an appetite. And once I started feeding him ALPO wet dog food, I saw just how voracious my little guy could be. When I put down a bowl of ALPO wet dog food, he couldn't have been happier.
As Otis's "human" (he was a surprise gift to me a few years ago, and what an awesome gift he was!), I like to know that I am doing everything possible to help keep him happy and healthily — with an emphasis on the healthy. I usually feed him a special dry dog food that is heavy on meat with no fillers or other garbage. So had I been offered a sponsored post opportunity to feed him food that I didn't feel good about — food he might like, but that wouldn't be the healthiest possible option — there is no way I would accept the offer. Thankfully that isn't the case with ALPO wet dog food.
Think that's funny? See what else our focus group has to say about our favorite blogger dogs.
As I have learned, ALPO wet dog food is 100% complete and balanced for all canine life stages, and it includes quality ingredients, like healthy protein sources, wholesome grains and accents of vegetables. That, in turn, means ALPO dog food helps support a happy, healthy life, a shiny coat, strong bones and teeth. Together, they help create a complete and balanced diet for dog's whose people only want to give their dogs the best.
Let's face it, a healthy dog is a happy dog, and a happy and healthy dog makes people who love their canines — people like me — happy.
So here's a pretty typical video of Otis enjoying his meal… Along with a few key "thoughts" he might have been having at the time …
I can't be sure how other dogs react to a big bowl of ALPO Wet Dog food, but I do know this: when given the choice between dinner and me — as you've seen — dinner wins every time. And since food is good with Otis, as long as the food is good for Otis, then I'm good with that. Watch more blog dog videos and get inspired to share photos and videos of your dog with #HappyStartsHere.
ALPO's wet dog food can also be found on ALPO.com's nutrition page, you should also check out ALPO® Instagram page