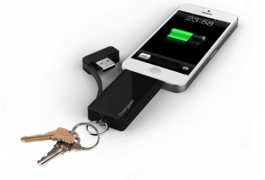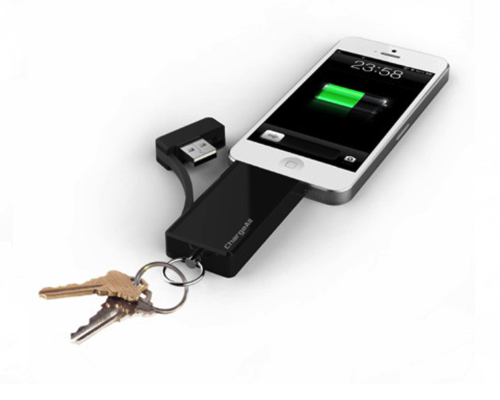 Charge-All's Portable Keychain Power Bank is a 3-in-1 keychain portable power bank. A battery pack AND USB flash drive with a built-in charging cable, it features a soft rubber finish, provides up to 6 additional 6 hours of smartphone use and can store up to 1,750 songs. Available on Amazon for 50% off, we have a few to give away!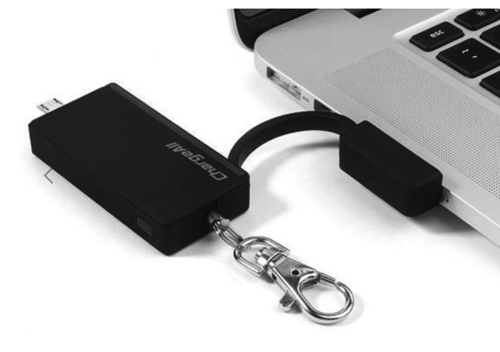 As, "the world's only battery pack, USB flash drive and built in sync/charge cable all into one", the ChargeAll 3 in 1 Portable Phone Charger makes a great holiday gift. Best of all, it is so small it can fit on your keychain.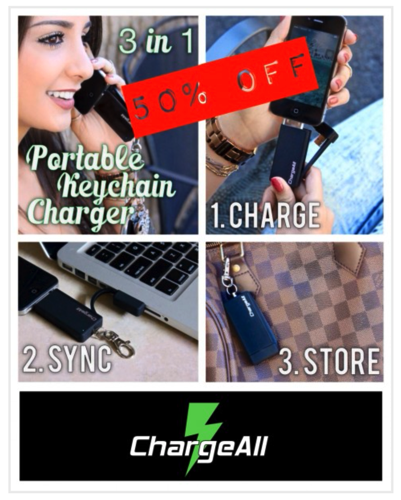 To enter to win one see below. Learn more here on the ChargeAll website.