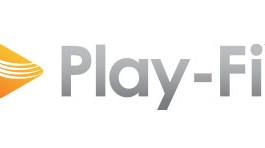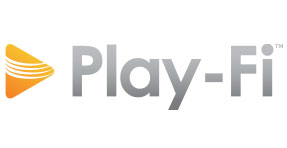 I am currently busy remodeling a portion of my house into my ultimate man cave and I am interested in whole-home wireless systems. Quality with function is important. DTS, who developed the Play-Fi technology announced at CES a partnership with Polk and Definitive Technology to bring high quality, next generation Play-Fi Speakers. Read the entire press release after the break. 
Las Vegas, Nev. (Jan. 6, 2014)—Polk, an audio brand with more than 40 years' experience pioneering high-quality personal audio, and Definitive Technology, a 25-year veteran in the high-end home audio space, today announced that they are working with DTS, a leader in high-definition audio solutions, to provide consumers with Play-Fi™ speaker solutions in 2014. As part of Sound United, a company that supports and curates a diverse portfolio of audio brands, Polk and Definitive Technology will leverage the Play-Fi ecosystem to create a new milestone in whole-home, multi-room audio.
"Our collaboration with DTS is integral to meeting consumer demand for a next-generation home listening experience through our high-performance speakers," said Kevin Duffy, President of Sound United and its holding company, DEI Holdings. "By providing wireless audio streaming over Play-Fi technology, we look to define a whole new level for the home audio experience, immersing consumers in multi-room sound through our Polk and Definitive Technology speakers that are known for exhilarating performance."
Play-Fi is an advanced, whole-home wireless audio solution from DTS, designed to seamlessly transform mobile devices into handheld media hubs capable of playing stored music or music streaming from popular services on any Play-Fi connected speaker(s) in a home, wirelessly over Wi-Fi, with zero loss in sound quality. Polk's foray into network audio marks a unique user experience by providing listeners with multi-room, wireless streaming audio over Wi-Fi networks at a competitive price point. Definitive Technology will combine its capacity for optimal performance audio with the Play-Fi technology to deliver the best and most comprehensive listening experience. Throughout 2014, both brands will also leverage DTS' Play-Fi technology within an assortment of new loudspeaker solutions.
"Polk and Definitive Technology represent a rich culture of audio products, making them excellent partners in expanding the Play-Fi ecosystem," said Brian Towne, executive vice president and chief operating officer, DTS. "Coupling DTS technology with quality audio engineering will bring to the market an attractive selection of wireless loudspeaker solutions that meet the mobile lifestyle of today's consumers who enjoy the simplicity of streaming music anywhere in the home."