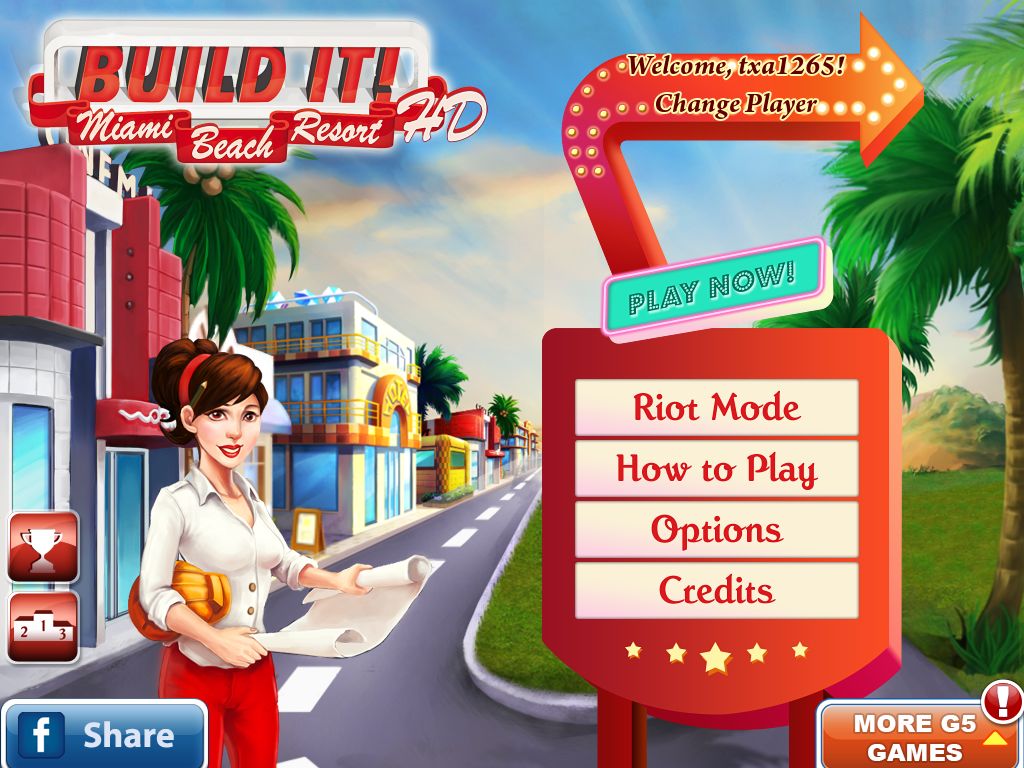 G5 offers a free game weekly, this week it's city-building/time management game Build It! Miami Beach Resort. I reviewed it for iPad, saying it "stands on its own quite solidly as something worth checking out". If you haven't played yet, get it now as G5 Gives Away Build It! Miami Beach Resort on iOS and Android for Free This Week Only!
Build It! Miami Beach Resort is a fast-paced game – to beat a level in expert time you have to finish all of the tasks before July 2nd, though you have a year to just pass a level. Your goal will consist of a certain number of tourists, attractiveness level and your account balance. The construction tasks vary greatly in each level and often include specific conditions that add a challenge to the gameplay on later levels, when the most of your game map is developed. Get the full game Free now, develop your coastal resort and make it a success in Build It! Miami Beach Resort.
Key Features:
* 60 challenging levels across six decades
* 32 amazing achievements to earn
* 18 incredible buildings to construct
* Design on a big, scrollable game field
Grab it for free through January 26, 2014!
Game trailer:

Here are links to grab the free download:
iTunes Store:
Build It! Miami Beach Resort (Full) for iPhone
Build It! Miami Beach Resort HD (Full) for iPad
Google Play:
Build It! Miami Beach Resort for Google Play
Amazon Appstore:
Build It! Miami Beach Resort for Kindle Fire
Nook Store: