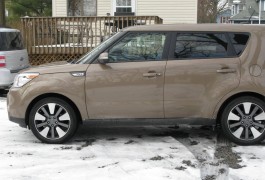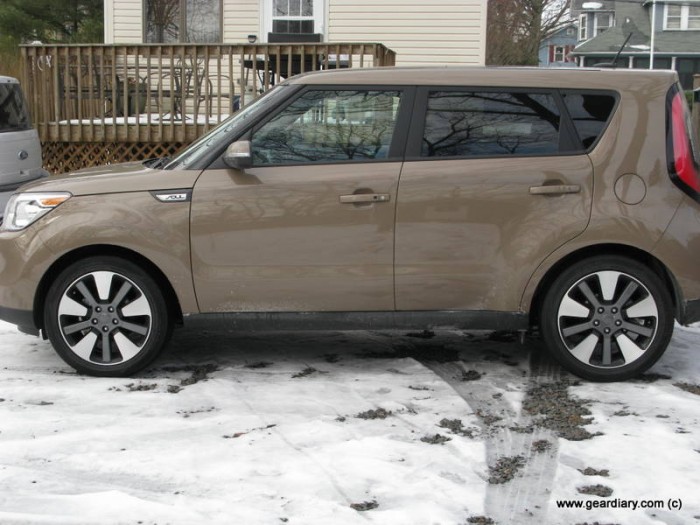 Two years ago I reviewed the Kia Rio, and I was pleasantly surprised. Later that year I reviewed the Kia Optima Hybrid, and I was impressed. This past week I've had the chance to review the 2014 Kia Soul, and I think I am in love. It was hard to say goodbye to our review car!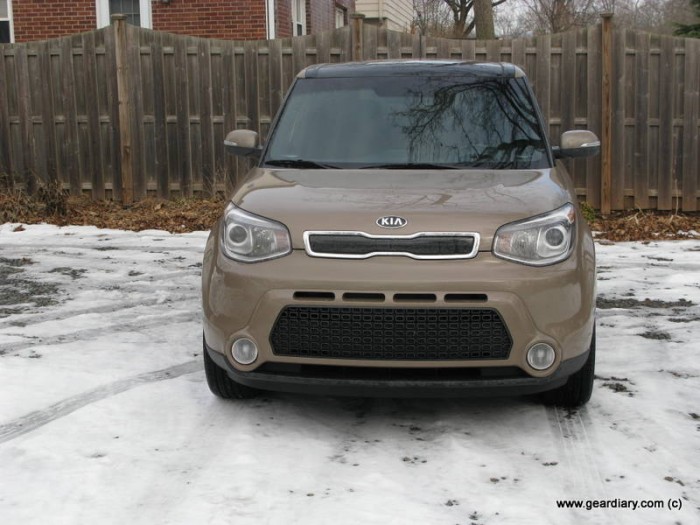 Design
The Soul is a VERY polarizing design. I haven't met anyone who is indifferent towards it-instead everyone either loves it or hates it. A quick poll of the Gear Diary team showed that most of them were at least open to it, though Dan said it reminded him of his brother-in-law's pug…"so ugly it's actually cute". Travis voted ugly, as did Mike, while Chris and Joel thought it was cool looking, and Judie said she went from thinking it was ugly to liking it after a test drive at a Kia event. Meanwhile, my coworkers at my day job are equally divided — one person absolutely flipped with jealousy that I had one to test, while another was impressed with the interior but hated the exterior. My mother had the best response, with a polite "Now that's an interesting vehicle in your driveway." I've already admitted I'm in love, so yes, I like the style immensely. But I like boxy cars (our "family" car is a Ford Flex, so we're not afraid of large boxes on wheels), so I was predisposed to like the style even before I drove one.
Still, even if you don't love boxes on wheels there are lots of little things to like about the exterior of the Soul. For starters, our tester came with bright LED headlights, which performed well and looked quite cool. The swooped edges of the lights helped smooth out the boxiness of the car itself. Despite riding like a car, the Soul sits almost as high as a compact SUV, so if you like having a higher view of the road you will like this design. The back hatch also has some superfluous but stylish touches like a two-tone color palette. This is new with the 2014 Soul, and in my view it does add a nice visual change, making it look less like the back of a cargo van and more like a purposeful design. Overall, it looks great, and if you think brown is too boring you can get it in "Alien" or "Solar Yellow". Just be prepared that someone may try to hail for a ride you if you drive by in a bright yellow vehicle!