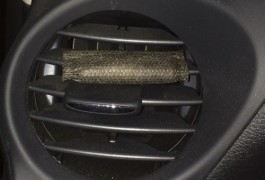 This post brought to you by PERK . All opinions are 100% mine.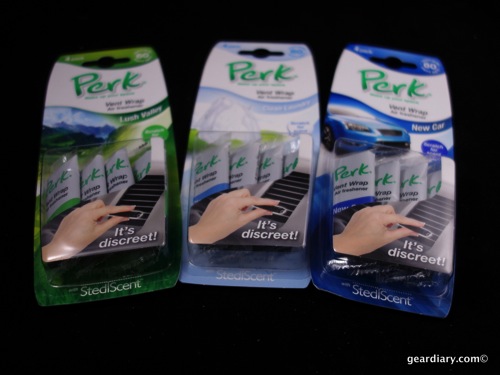 It is winter; my car windows are closed all the time, the heat is on, the air is recycled rather than pulled in fresh, and it's the perfect time to try out PERK, a new brand of auto vent air fresheners.
As the PR mavens put it, PERK is a new brand of "sleek, innovative auto air fresheners that will Wake Up Your Space". PERK takes an unusual approach to auto air freshening; rather than hanging in an obvious place that attracts attention PERK air fresheners come in the form of a Vent Wrap, a completely new approach. You simply unwrap on of the PERK Vent Wraps and place it on one of your air vent "wings". It installs in seconds and, once there, is all but invisible. As PERK puts it,
It's super discreet and your passengers will wonder why your car smells so great! It's unique, patent-pending design makes it virtually invisible – that's why we call it "Invisibly Fresh". While you may not notice your Vent Wrap air freshener, you will notice the fragrance. Hidden under the soft black protective cover is a revolutionary fragrance technology. No more wondering where the fragrance went after a couple of days! No need to fiddle with adjustable dials. Our patent-pending layered StediScent® technology will provide fragrance that is just right!
The PERK Vent Wraps come in a variety of fragrances, and they come four to a pack. Each Vent Wrap is individually sealed, so you only use one at a time. Open the package, pull it out, press the open part of the PERK over one of the air vent wings, and you are good to go. The PERK offers up its scent all the time, but when air flows over it the scent is even stronger.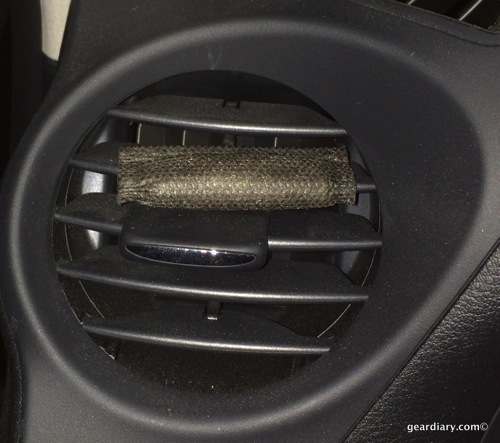 There are numerous benefits to using the PERK Vent Wrap. Among them
It is discreet when placed on the vent
Its StediScent – for fragrance that is just right technology delivers a steady flow of fragrance
Each individually wrapped pack seals in its fragrance until It is needed and ready to be used
It is easy to use. There is nothing to pull, click or put together. You just slide it onto the vent blade and are ready to go.
It has a unique design that doesn't block air flow, allows the vent to still function as intended so it can still be adjusted as normal
It is a solid unit so there is no liquid to leak or spill
It comes in a 4 pack. Each Vent Wrap offers 2 full weeks of fragrance for a total of 60 days of fragrance
They come in a variety of fragrances including "revitalizing Lush Valley", "cool Absolute Zero", "delicious Golden Vanilla", "fresh Clean Laundry", and "smooth New Car"
They are available at Advance Auto Parts, Walmart, Target, and other retailers that sell automotive air fresheners
Both Elana and I tried PERK and like the product. It is easy to install; it slides right into place, and it stays put. And, best of all, once there it is all but unobtrusive. Passengers won't know it is there. I like the way they all smell but think I am partial to "Clean Laundry". Elana agrees, but she finds the fragrance strong enough that she will be moving it to one of the rear vents in her Subaru.
I expect that I'll be using all of the review samples and then picking up a few more. I actually want to try the Vanilla version. Are you interested in checking them out yourself?