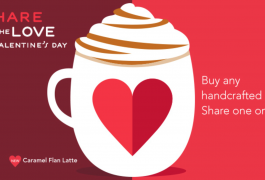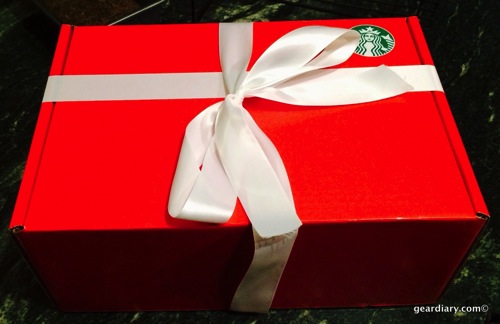 I got a nice Valentine's Day surprise yesterday, when a nicely packaged box of Starbucks goodies arrived. Inside I found delicious Starbucks coffee, Valentine's Day Mugs and a "Sweetheart 2014″ CD waiting inside. The timing was great, since we'll be snowed in again this Thursday. Want to win your own Starbucks V-Day gift box? Read on to enter.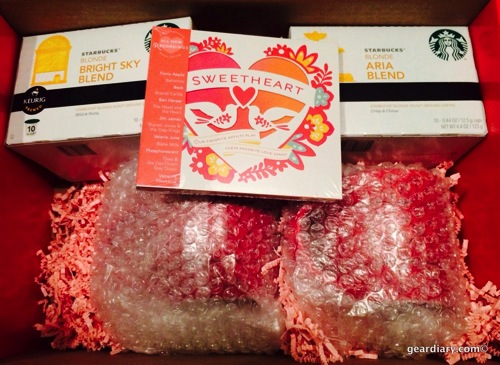 Thanks to Starbucks, we're giving away a gift box containing a Valentine's Day Mug, a Sweetheart 2014 CD, a box of Aria Blend, and one box of Bright Sky Blend Starbucks K-Cups®. Read about them here.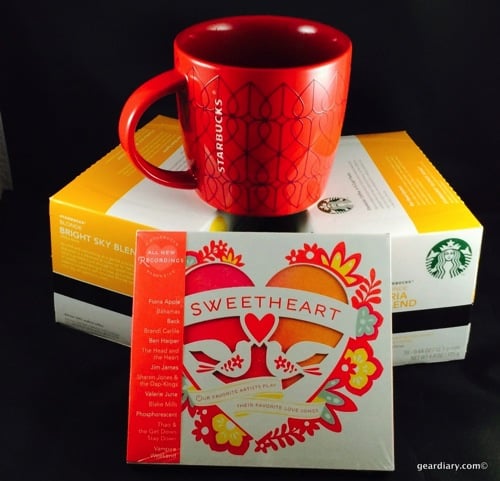 To enter, simply leave a comment below sharing the ways you tell your love one how you feel on Valentine's Day or, better yet, every day. Make it funny. Make it touching. Make it creative. But keep it clean.
The winner will be announced on Valentine's Day via our Facebook Page.