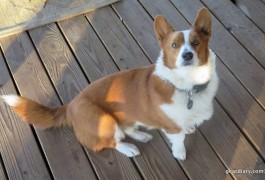 This post brought to you by ALPO® Brand Dog Food. All opinions are 100% mine.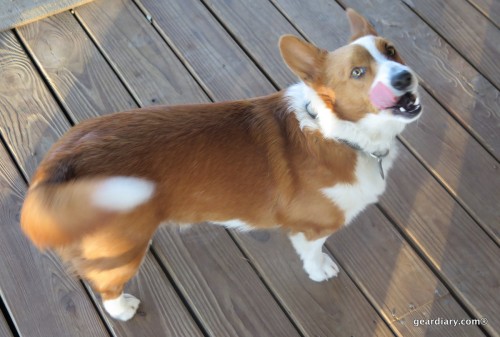 My travel schedule has meant not seeing my dog Otis nearly enough in recent months. We're both back home now, and I've been spoiling him a bit, which means I've given him the ALPO® Chop House that I got as part of this sponsored post.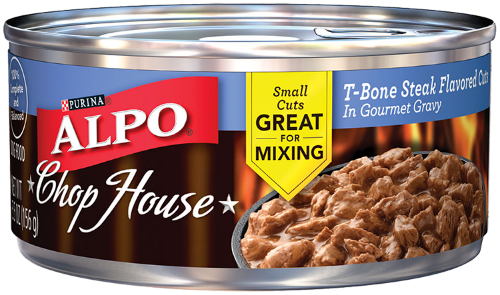 I don't think there was ever a question of whether he would like the T-Bone Steak flavored cuts, but it was still funny to see him trying to lick the top of the can after I had popped it open. Patience is not one of Otie's virtues. (Mine either, for that matter)
As you can see, Otis loves this food.
I'm happy to see him enjoying his food this much (even Avah, my cat, tried to get in on it! I'm also happy to know that feeding him this food is good FOR him. Each can is 100% complete and balanced. ALPO's variety dog food come in unique flavors Otis loves, such as the T-Bone Steak Flavored Cuts flavor I bought, Tender Cuts With Lamb, Filet Mignon Flavor, and Rotisserie Chicken Flavored Cuts.
Chop House flavors are available in a 13 ounce can, which is great as a full meal. Chop House flavors are also available in compact 5.5 ounce cans, which are perfect as a little "something extra" for a medium dog like Otis. Available in small cuts or finely ground, the 5.5 ounce cans are great to serve one's pup on their own, or they can be mixed with dry food.
ALPO® wet dog food is 100% complete and balanced and includes quality ingredients such as healthy protein sources, wholesome grains and accents of vegetables. These combine to create a complete and balanced diet for each stage of a dog's life and help support a happy, healthy life, a shiny coat, strong bones and teeth. I'm happy to know Otis is currently enjoying something that is so healthy for him and thrilled to see his tail wagging as he does. After all, "A healthy dog is a happy dog."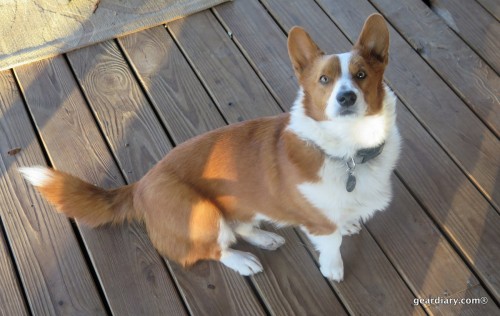 You can learn more about ALPO® wet dog food by keeping up with ALPO's Facebook Page and by following ALPO® on Instagram.