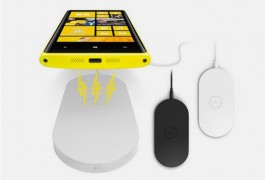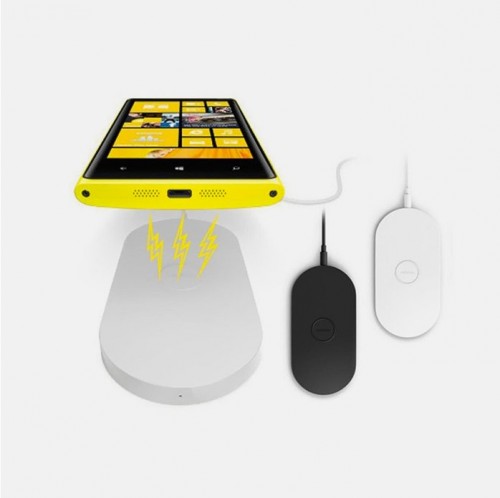 Here's a good deal on a wireless Qi charger which will power your Nokia and other Qi wireless charger compatible phones. I'm using this for my Nokia 928 , Nexus 5, and Nexus 7. So long as your phone supports Qi standard wireless charging you will be able to use the Nokia DT-900.  Last I checked my local AT&T  sells this in the closeout bin for about $50. 
Originally the Nokia DT-900 Qi charger was offered free along with the Nokia 920 as a new release promotion. Since that promotion the price has  gone up to $99 in store (though discounts are readily available).
From Wikipedia:
Qi (pronounced "Chee") is an interface standard developed by the Wireless Power Consortium for inductive electrical power transfer over distances of up to 4 cm (1.6 inches).[1] The Qi system comprises a power transmission pad and a compatible receiver in a portable device. To use the system, the mobile device is placed on top of the power transmission pad, which charges it via resonant inductive coupling.[2]

Mobile device manufacturers that are working with the standard include Asus, HTC, Huawei, LG Electronics, Motorola Mobility, Nokia, Samsung, BlackBerry, and Sony.[3] The Wireless Power Consortium was established in 2008, and is an open-membership cooperation of Asian, European, and American companies in various manufacturing industries. Their aim is to create a global standard for inductive charging technology.[4]
Just a note of caution – AT&T  removed wireless Qi chargers and charging on some models of their Windows Phone (aka Nokia 1520) so double check that your phone both supports (a) wireless and (b) Qi standard charging. In most cases a quick Google search will be your friend in determining whether this model will work with your device.