After alluding about it through Twitter teasers at the tail end of May, Samsung quietly unveiled their Samsung Galaxy S6 Active to the us all earlier this week.
To be made exclusive to AT&T, one of the nation's biggest carriers, the S6 Active as of June 12th will be available only through their stores and online.
Boasting a slew of features that would make any iPhone user jealous, the Galaxy S6 Active's lightweight yet sleek design is just one of the few features that the active version of the S6 will have carried over from its brother, the original Galaxy S6 which was released earlier this year. Available in the traditional Gray colorway, now it will also be available in a Camo White, or a Camo Blur colorway, if that's something that you're into.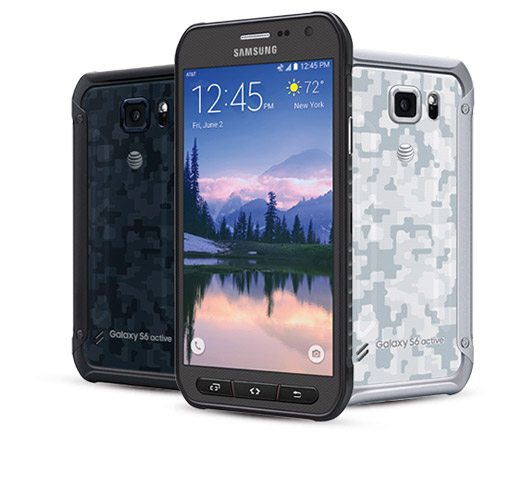 The S6 Active though, is for the clumsy person in all of us. The carrier exclusive version of Samsung's current flagship device has features that will for sure make anyone who couldn't wait and purchased the standard version a bit jealous. Not only being water resistant up to 1.5 meters for up to 30 minutes, this beauty is also shock resistant and dust proof (take that, Lifeproof). So there's no reason to not have this out and about with you this Summer.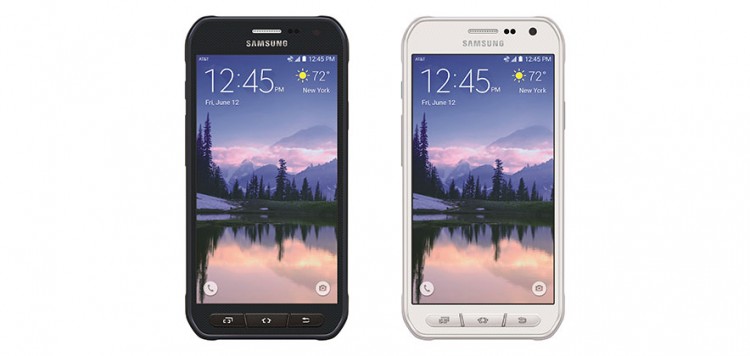 Sporting a 5.1-inch Quad HD Super AMOLED display with 577ppi that adapts to the content your viewing, with a 16 –megapixel rear-facing and a 5-megapixel front-facing camera, this phone already is up there, and if not, better than its competitors. With Auto-Real time HDR, you'll be able to capture shots how you like, in ANY type of lighting. The Front facing camera speaks for itself as well. Why need a selfie stick when the front-facing camera's wide-angle lens adjusts so you can fit what you want, in your images.
"As we've shown over the past three years as the exclusive provider of Samsung's Galaxy S active family, we feel that our customers shouldn't have to trade durability for best-in-class specs," said Jeff Bradley, senior vice president, Device Marketing and Developer Services, AT&T Mobility. "The Galaxy S6 active is the best Galaxy S6 in the market. It combines all the premium features of the Galaxy S6, but also has durable enough to can handle wear and tear. You can't find this device – with its combination of performance, dependability, and 4G LTE reliability — with any other carrier. And on top of that, our customers will be able to choose between two cool new colors – camo white and camo blue."

"With the Galaxy S6 active, we're delivering consumers with high durability coupled with the powerful performance of Samsung's latest flagship smartphone," said Tim Baxter, President & COO & Mobile Division GM of Samsung Electronics America. "The result is a smartphone that brings ruggedized capabilities and water resistance coupled with the camera, battery and design features that empower our consumers and business users to do more."
Internally coming with a 3500mAh battery that can handle wireless charging technology, coupled with 32gb of internal memory, not only will your battery last you all day, but you can have all of those apps you love the most. Externally sporting a native home button and coming with Android Lollipop 5.0.2, the Galaxy S6 Active is distinguished yet rugged. The Activity Zone is also the ideal companion for your outdoor adventures as well, which include everything you'll need this Summer featuring a compass, flashlight a stopwatch and more.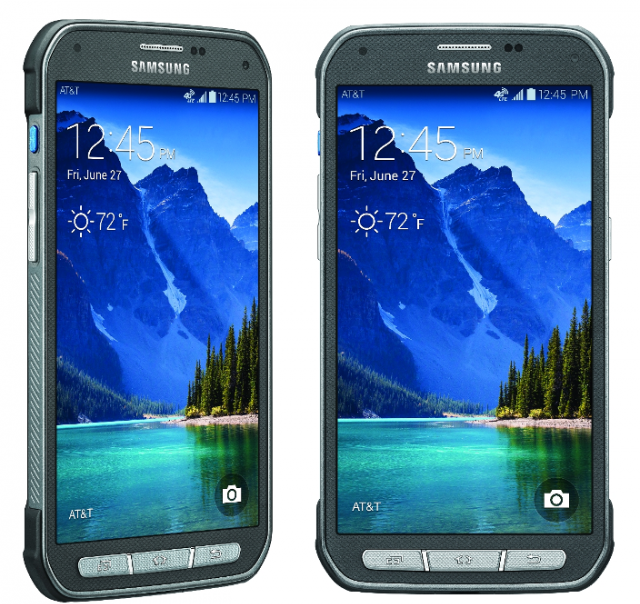 Currently, AT&T is offering up a promo that includes $0 down on the AT&T Next program for 30 payments of $23.17 on Next SM 243, $28.96 per month for 24 payments on Next 18, or $34.75 per month for 20 payments on Next 12. Also for a limited time, if you chose a bundle deal, you can receive the Samsung Galaxy Tab 4 8.0 for free if you sign up for a two-year agreement. Another option is Samsung's Wireless Charging pad will be available for 50% off when you purchase the S6 Active on a Next or two-year agreement. For more information on the Samsung Galaxy S6 Active go to: www.att.com
Will you be purchasing yourself a Samsung Galaxy S6 Active on Friday?
Want More? Follow Us Here!