Samsung said on July 30, 2015 that price cuts were coming on their flagship Galaxy S6 model and T-Mobile is now offering a price cut. The popular Samsung Galaxy S6 can be yours for $100 off the 32/64 GB model or $ 200 off the 128 GB size.
Phones purchased through T-Mobile may be had either at full price or financed/leased through various plans.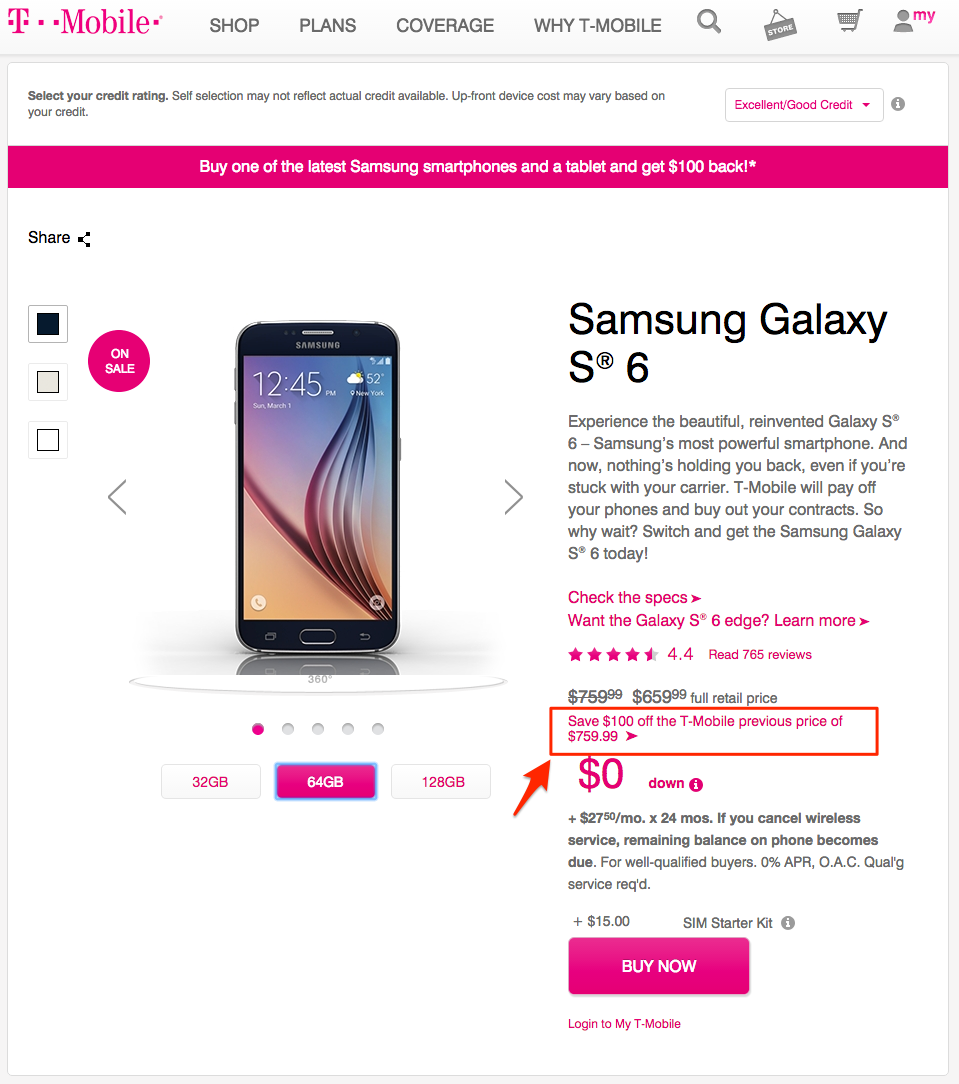 Similar price cuts are also displayed for Samsung's Galaxy S6 Edge. Samsung is expected to introduce an update to their popular Galaxy Note phone – Galaxy Note 5 – and a Galaxy S6+ at an August 13, 2015 event so some of this price cutting may be to clean out older inventory in advance of expected product announcements.
Want More? Follow Us Here!