Hey guys, remember that awesome giveaway we did in conjunction with our Alienware Steam Machine Review? Well, the prize was so nice, we're doing it twice! Thanks to a glitch with our previous giveaway, Alienware was kind enough to provide a second Valve Games Key to give away! Read on for more about the Giveaway and the Alienware Steam Machine.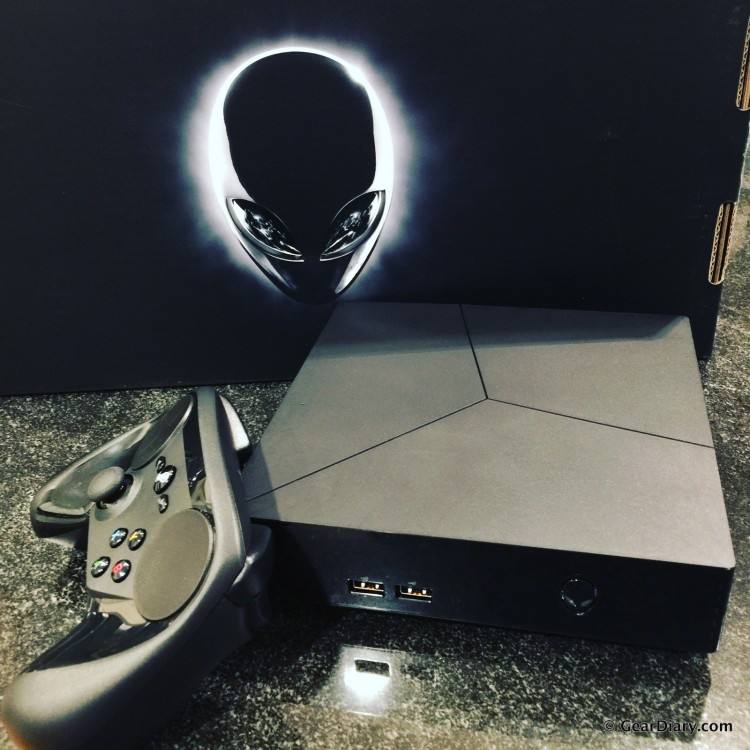 As you'll read in the full review linked to in the first paragraph, I am a big fan of Alienware's Steam Machine. I think it's a great product that fits a niche that's been largely ignored by PC programmers and manufacturers. Although I ultimately think that the Linux-based SteamOS is the biggest thing holding the Steam Machine back due to the lack of mainstream game availability, the user experience from the couch is fantastic whether you're in the menus or playing a game.
For more on what's included with the Alienware Steam Machine, and a detailed account of my experience with it, check out our unboxing video, below, as well as Gear Diary's full review of the excellent Alienware Steam Machine. Also, do check out Alienware Arena for more coverage of the Alienware Steam Machine.
Now for the giveaway. Alienware has graciously provided another Valve Games Key for us to give away. A Valve Games Key is a Steam key that unlocks ALL games developed by Valve from the past or in the future. That means that when it comes time for Half Life 3, you'll already own it as soon as it's released! The game key unlocks both Portal games, all of the Counterstrike games, Team Fortress 2, etc. Crazy, right?
This time, we're using Rafflecopter to run our giveaway to ensure there are no hiccups in the process, so please enter below, and good luck! Please feel free to share the contest with your friends, enemies, friends of friends, and your uncle!