With the announcement of Samsung's Galaxy S8 and S8 Plus this week, a lot of you may be looking for some accessories for the phone in advance of the smartphone arriving at your doorstep. Luckily there are a few cases who are already ahead of the curve, making their accessories available for purchase. Here are a few of them: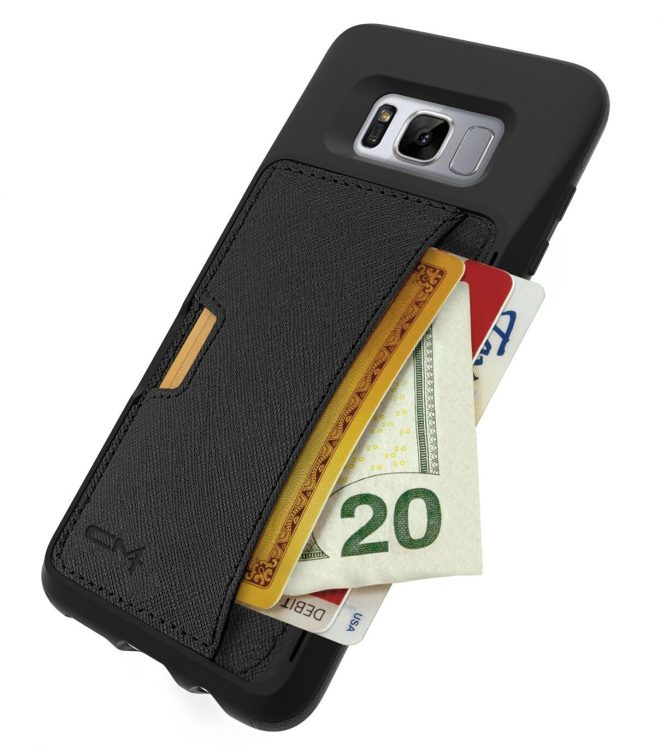 The Q Card Case by CM4 is an ultra slim wallet case for both the S8 and the S8 Plus that not only fits three of your favorites cards on top of cash, but the case itself has special air cushioned corners that absorb shock and drops so that your phone is never not protected. There's even a trusty kickstand so when you need to, you can actually go ahead and watch movies on the go from two viewing angles. Including a microfiber cleaning cloth and a lifetime warranty, you can pick up Q Card Case by CM4 for $24.99 from Amazon or directly from CM4's site today.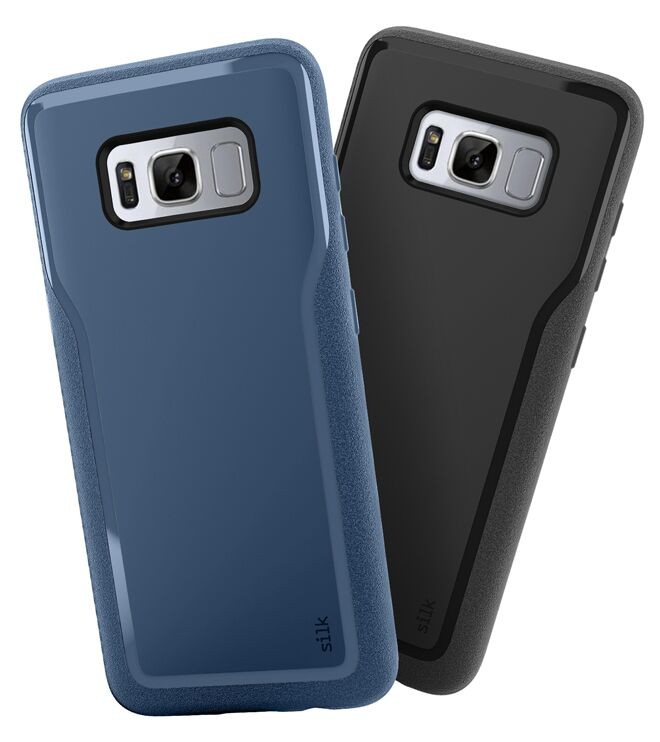 Created by Silk Innovation, the Base Grip Case for the Samsung Galaxy S8 and S8 Plus is an affordable case that not only has a patent pending grip texture that won't slip in your hand. But with its durable and ultra-light build, your phone will be protected without compromising the original form of your Samsung smartphone. Silk Innovation even included a scratch-resistant screen protector on top of a lifetime warranty just for good measure. Available in Black Onyx and Blue Jade, you can pick the Base Grip case up for $11.99 from Amazon or directly from the site.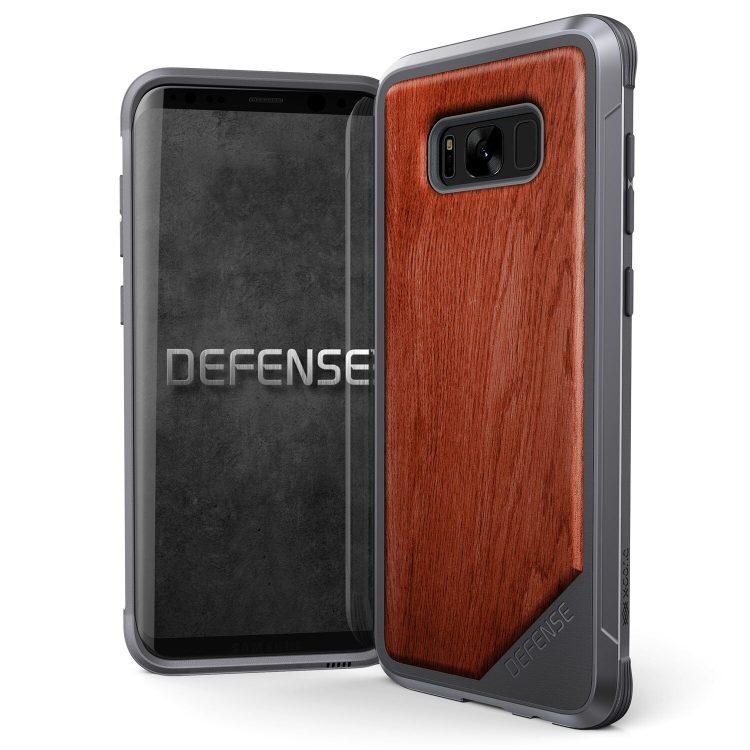 X-Doria is a fan favorite of ours here at GearDiary, and even they have released a few cases for the two new Galaxy devices, the first being the Defense Lux. Made of anodized aluminum tested to survive a ten foot drop on solid concrete, the Defense Lux exceeds Military grade drop testing, giving you one of the more rugged, yet stylish cases for your new Samsung. With a soft rubber interior, the Defense Lux is reinforced by an impact resistant polycarbonate back. The case snaps-on easily, all while giving you a raised lip protecting from a front face drop. Available for $34.99, you can pick up the Defense Lux from X-Doria's site.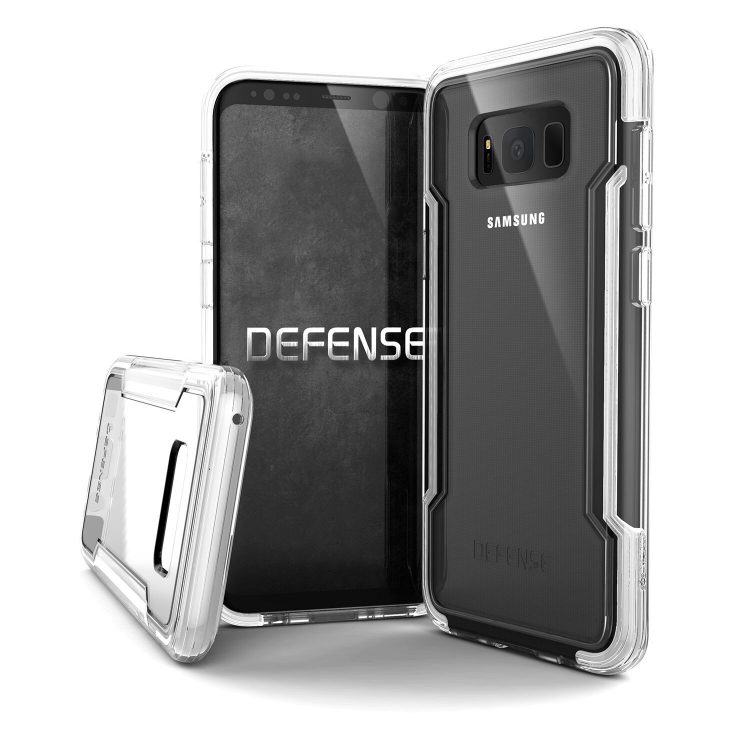 The second case from X-Doria is their Defense Clear. A clear case with triple shock protection, the Defense Clear for the two S* devices will also survive the same 3 meter drop on concrete that the Defense Luc does, all while offering up two layers of shock absorbing rubber with their patented DropShield edge lining that hardens during a drop, making the case more effective. Available in black or white, you can pick it up for $24.99 from here today.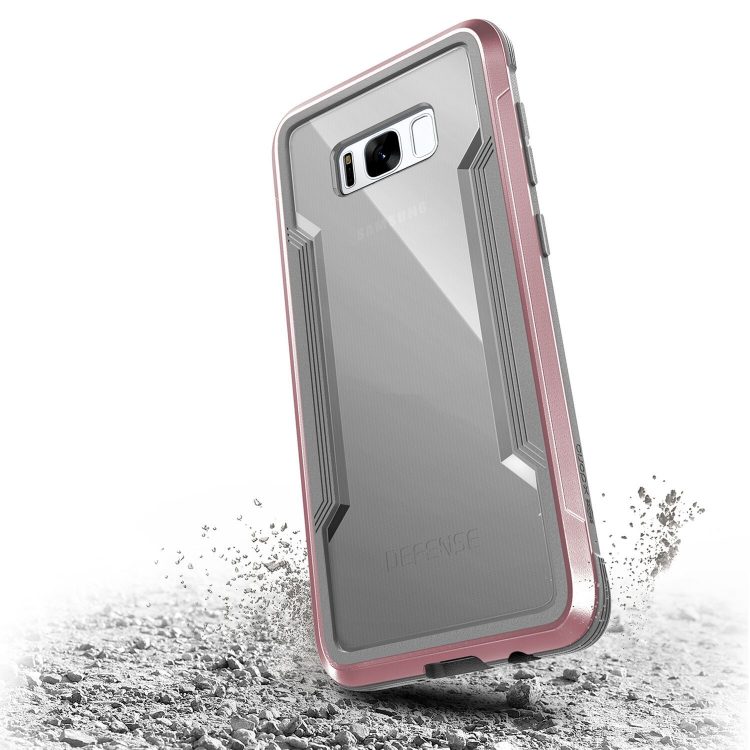 Finally there's the Defense Shield, X-Doria's metal case offering for both the Samsung galaxy S8 and the S8 Plus. Most cases are made up of plastic, and although some offer up military-level protection, the Defense Shield by X-Doria not only allows for the same protection, but looks even more stylish, while having features such as a raised lip for the protection of front facing drops, and a polycarbonate clear back that allows you to still see your smartphones aesthetics. This case in particular is available in a variety of colors such as Iridescent, Rose Gold, and traditional Black. You can check them out over at XDoriaLife.com today.
Want More? Follow Us Here!