Moshi, a favorite here at Gear Diary announced their collection of accessories for the newly announced Samsung Galaxy S8 and Galaxy S8 Plus will be available late next month both on Moshi's website, and select retailers.
Designed with style and functionality in mind, Moshi's products for the latest flagship Samsung devices promise to add an element of protection to your smartphone while giving it a design to set it apart from others you might see out in public. Moshi has announced their classic Overture wallet case, the Napa leatherette case and IonGlass screen protector will be available for both devices, on top of two brand new case designs: the Tycho hybrid snap-on case for the standard Galaxy S8, and the Vitros transparent snap-on for the largest Galaxy S8 Plus.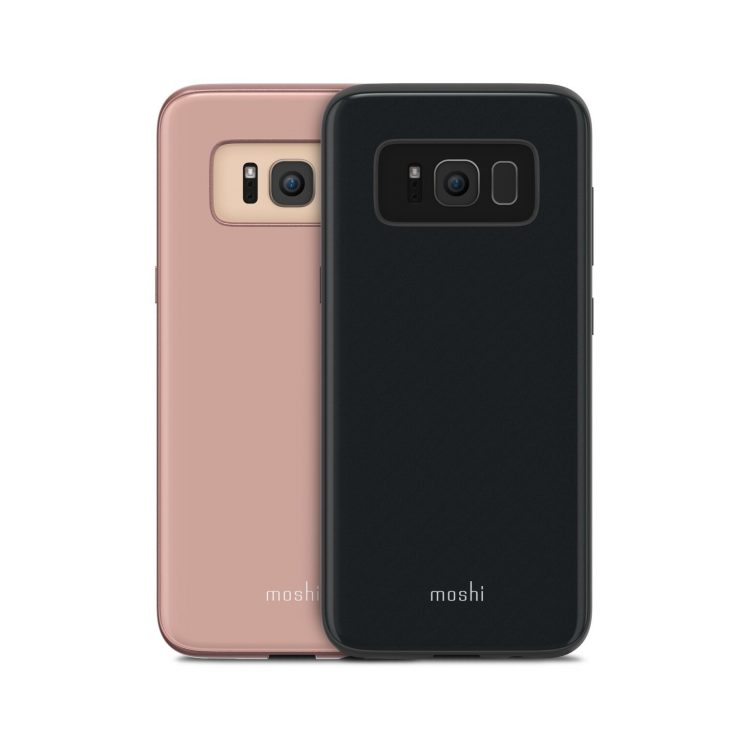 The Tycho Hybrid case for the Galaxy S8 is a minimalistic take on a snap-on case, that still will offer up maximum protection from everyday bumps and strops, all while giving the user a shock-absorbing inner with a shatter-proof hard shell frame… perfect for users who want a slim profile but equal protection to a bulkier case. Available Early May in Metro black and Blush Pink, you can pick up the Tycho for $35 when it's available for purchase.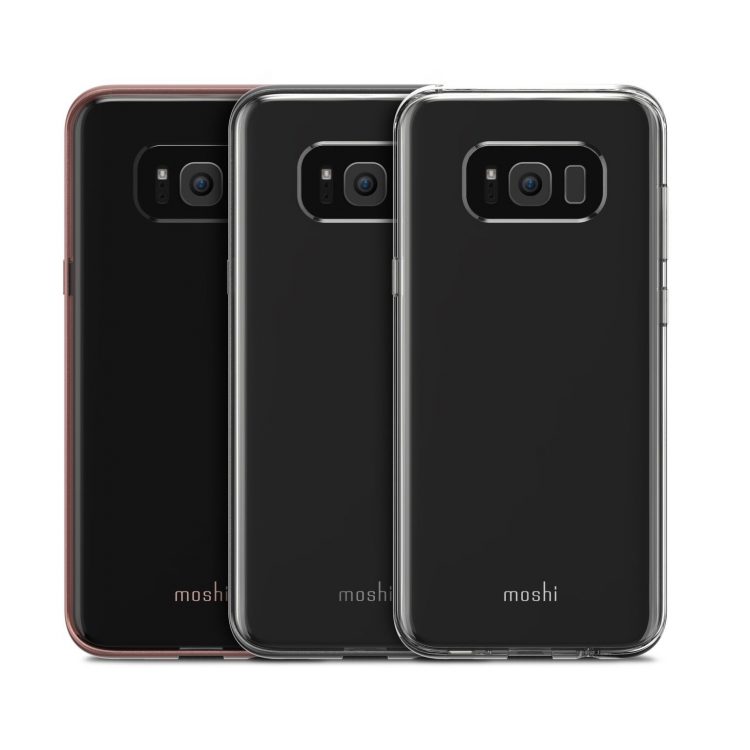 The Vitros is a snap-on case for the larger Samsung galaxy S8 Plus. Similar to the Tycho, the Vitros case will protect from scratches and shocks, all the while showing off the slim back design of Samsung's flagship device courtesy of a transparent back panel. Made of durable pliable polymer, the Vitros comes with a precision cut out for easy access to the fingerprint sensor, on top of the newly updated camera. Available in late April, the Vitros will be available in Crystal Clear, Titanium Gray and Orchid Pink for $30 each.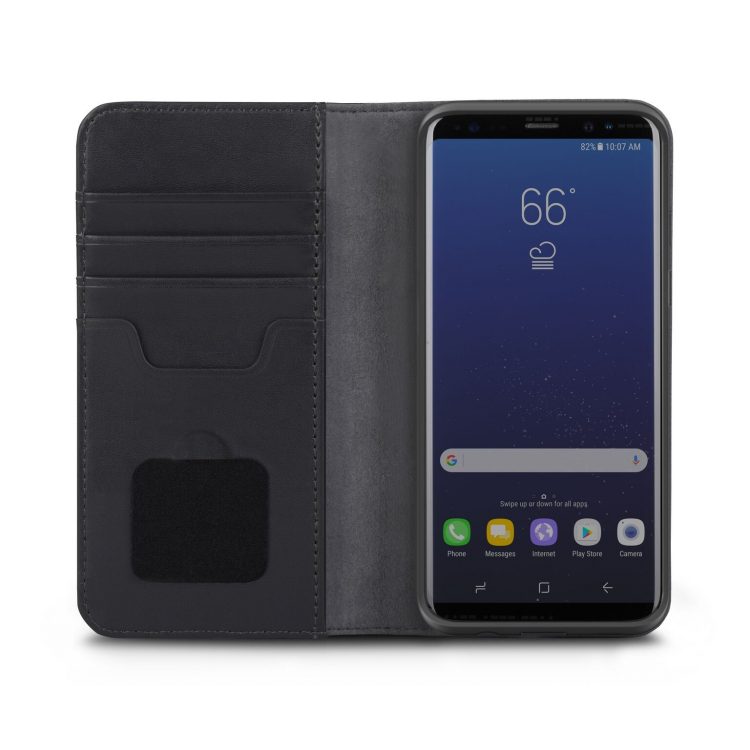 The Overture Wallet Case for both devices will not only carry your favorite cards and cash, but do so in a slender form factor. Made of durable leather, you can flip the front of the case into a stand to consume media, perfect for a desktop accessory. With a Terahedron microfiber lining, and a reinforced shatterproof frame, the Overture Wallet case will be $45/$50 depending on the size of the device and will be available late next month.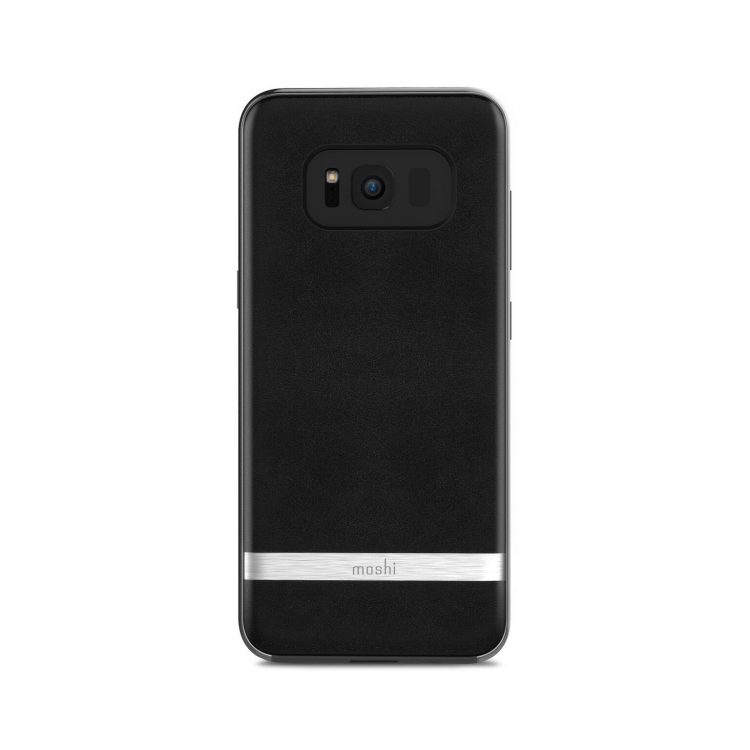 Moshi's Napa Leatherette case for the two Galaxy devices is a snap-on case that has a leatherette backing that offers military grade drop protection, without compromising the aesthetics of your new device. The S8 version will cost $40, while the larger S8 Plus will set you back $45.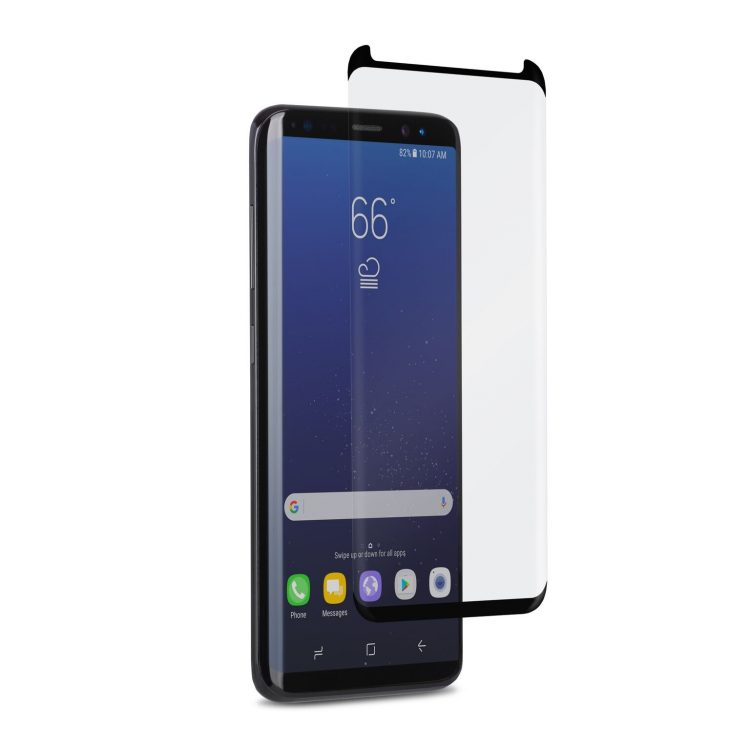 Finally there's the IonGlass Screen Protector, Moshi's atomically-strengthened IonGlass screen protector that is currently the first screen protector for these devices announced that offer edge-to-edge protection. I've used the IonGlass on many of my devices and not only are they made of great quality, but with their surface coating, they are resistant to oily fingerprints, which is worth it's price tag, which is $40/$45 depending on the Galaxy size you choose and will be available in May.
For more information on Moshi's Samsung galaxy lineup, or to find out exactly where you can purchase in store, feel free to check out Moshi's "Where to Buy" today.
Want More? Follow Us Here!