Following Samsung's announcement of the Galaxy S8 and the S8 Plus recently, Griffin has partnered up with Samsung to announce their series of Survivor cases for the latest flagship phones from the company.
If you are looking for some accessories for the two galaxy smartphones, here are a few that you might want to consider from Griffin: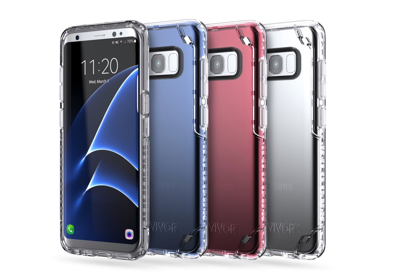 The Survivor Strong case for the Galaxy S8 and Galaxy S8 Plus is the ultra slim case that anyone planning on purchasing the smartphone will enjoy. Not only does the case meet Military Standard 810-G standards in terms of durability and protection, but weighing in at less than two ounces, it's also one of the fewer cases that does it without the unnecessary bulk. That being said, the Survivor Strong can actually survive a concrete drop from 7 feet and keep on ticking. They Strong will be available in April for $29.99 in eight colors: Black Tint, Blue Tint, Pink Tint, Clear, Black/Gray, Navy/Coral Blue, Arctic Gray/White, and Gray/Pink.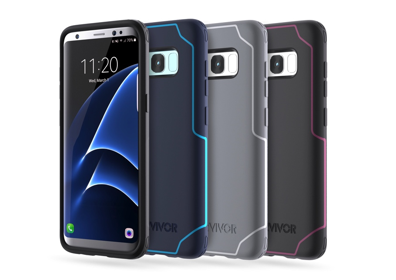 Up next is the Survivor Clear, which is actually even slimmer than the "Strong", all the while delivering Military Standards of 810G protection from a waist height of four feet. Made up of optics-clarity polycarbonate, the case combats scratches with it's high-gloss finish, and promises to last longer than standard clear cases on the market without turning yellow. Available in: Black/Smoke/Clear, Blue/Black/Clear, Arctic Gray/Clear, Gold/Clear, Coral Blue/Clear, and Clear, the Survivor Clear only costs $19.99 and will also be available in April.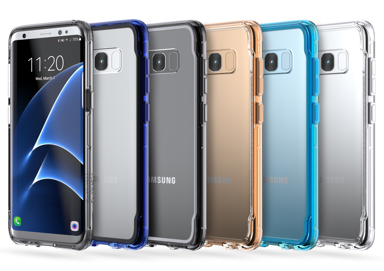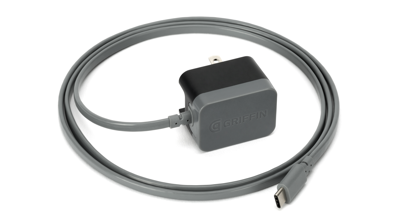 In regards to charging either of the Galaxy devices, you should really check out the USB-C PowerBlock SE. Delivering up to 15 watts of charging, the PowerBlock SE comes complete with a four foot cable that's integrated into the power supply so you're never looking for the cable itself. The PowerBlock SE will only cost a modest $29.99 and you can purchase it today from Griffin's website.

Griffin also offers up various ways for Galaxy users to connect either at home or on the go with three cables that you can use in any situation. The company announced their USB-C to Micro Cable ($19.99), USB-C to USB-A cable ($19.99), and USB-C to USB-C cables ($19.99) that will allow you connect to laptops, desktops, battery packs and any other USB-C enabled devices that you can think of. All three cables are currently available at Griffin's site today.
Want More? Follow Us Here!