Which case is on my iPhone 7 Plus right now? The PITAKA Aramid Fiber iPhone 7 Case; it's one of two favorites that I regularly swap back and forth between. The PITAKA case is the next best thing to carrying a naked iPhone without worrying about what might happen should you drop your pricey device.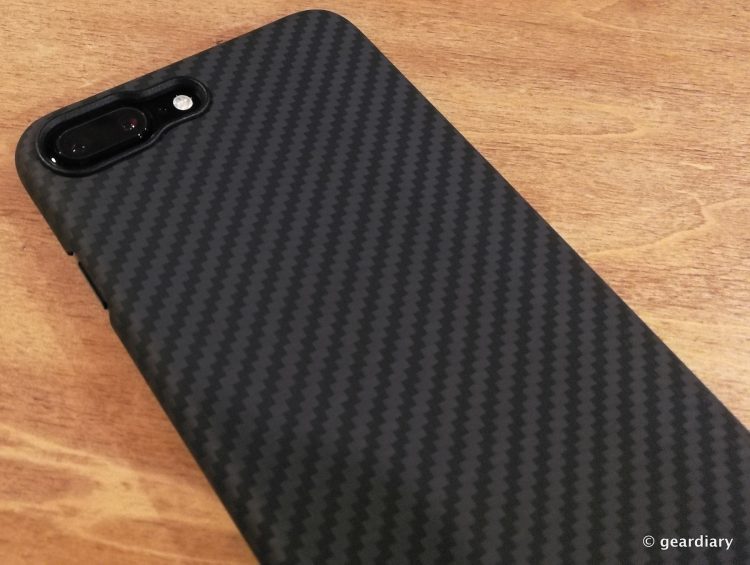 When I first reviewed the PITAKA Aramid Fiber Case, I had no way of knowing that it would ultimately protect my iPhone from what could have been one of the most horrific drops any of my devices has ever been subjected to: I corner dropped it from about 5′ onto a concrete, and the phone landed face down on rocks and pebbles.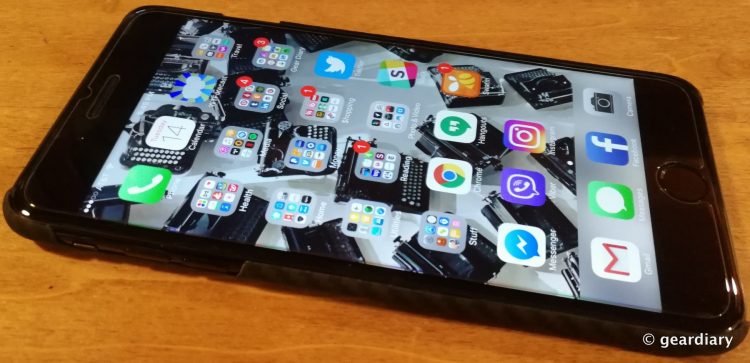 After a stunned, paralyzing moment — during which I was afraid to even pick my phone up (much less flip it over to survey the damage) — to my surprise (and with much gratitude), I found that the only damage was a cracked screen protector (which I promptly removed), a gouge on the right side of my case, and a deep scratch on the corner that hit.
That was it!
My jet black iPhone is still in otherwise in pristine condition, and I have no qualms about recommending this case to anyone who wants the absolute sleekest and slimmest protection you can put on your iPhone.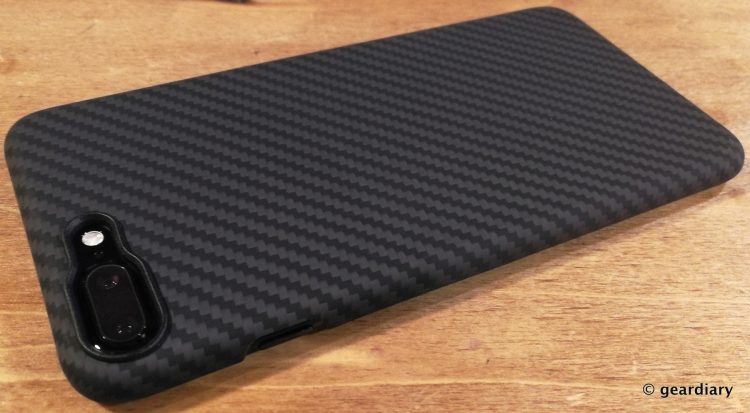 The PITAKA Aramid Fiber iPhone 7 case sells for $47.99, and the iPhone 7 Plus case is $49.99, but PITAKA has offered us seven cases to give away. If you have an iPhone, and you want to confidently use and enjoy your phone without hiding it in a bulky case (and without losing any of your signal strength), then you'll want one of these on your phone.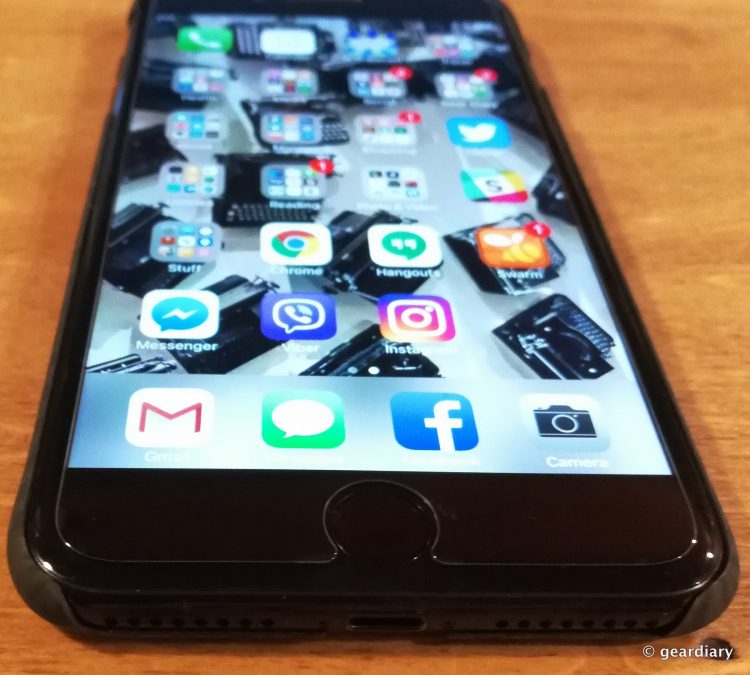 PITAKA Aramid Fiber iPhone 7 cases are available in several color combinations; if you are a winner, you'll have your choice between iPhone 7 or 7 Plus case, and you'll be able to pick your favorite color combo. I think the red and orange herringbone looks stunning, but I am quite happy with my (slightly dinged) black and gray twill case.
How can you enter? Well, I'm glad that you asked! Follow any or all of the directions below — and good luck!
GearDiary's Giveaway: Slimmest & Strongest iPhone 7/7+ Cases from PITAKA

The contest will run until 11:59 pm (ET) on June 27; Winners will be announced on June 28th, and they will be contacted by PITAKA for shipping details.