While Judie was at IFA in Berlin, she met the good folks from Catalyst. They have a host of new products on the way, and one of the most compelling is a case for the 2017 9.7" iPad that is water and drop proof. If you have one of the new iPads read on because we are giving one away.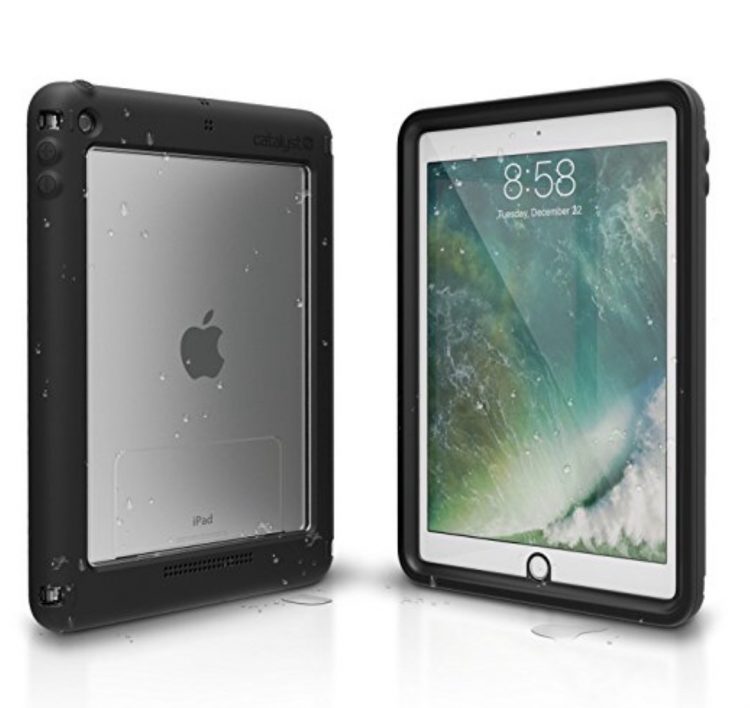 As you can see in this picture, the new case adds bulk, and weight, to the iPad 9.7". That, however, is a reasonable trade off if you are looking to protect your iPad from drops and water. Yes, this new case from Catalyst carries an IP-68 waterproof rating. That translates to a waterproof tablet in up to 2m, or 6.6' of water! It also delivers drop protection from 1.2m, or 4''. And there's more. When drop-proof and waterproof cases first came on the scene they often did serious damage to the quality of the sound coming from the phone or tablet. They also had a tendency to mess with the touchscreen's sensitivity and/or accuracy. Not so the Catalyst case for New 9.7-inch iPad.in addition to fully sealing the device, it has also been designed to offer unmatched acoustics, deliver crystal clear images and provide full access to all features. This even includes lanyard attachments for secure carrying on the go. As the company explains, "the ergonomically designed, transparent case front and back compliments the device whilst protecting from spills, messy kitchens, dusty workshops, or overloaded schoolbags."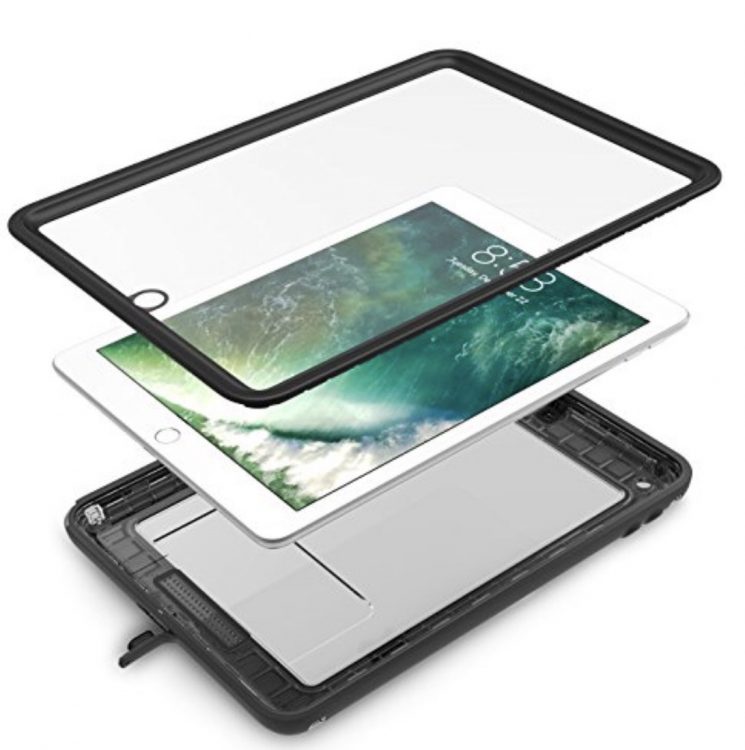 Co-Founder and Chief Designer Josh Wright raves that,
We're proud to announce that Catalyst has been awarded the Parent Tested Parent Approved seal on the Catalyst case for New 9.7-inch iPad just in time for back-to-school shopping. This case provides all around protection that makes the newest iPad an essential part of a student's education toolkit and it is an honor to receive the seal of approval from the largest most trusted source of parent tested products in North America.

Read On Because We Are Giving One Away!
Features:
SUPERIOR WATERPROOF TECHNOLOGY: Every Catalyst Case for iPad 2017 is tested to IP68 waterproof to 2m (6.6ft). Protect your iPad from accidental spillage, kitchen mess, dust or scratches. 100% tested and trusted.
PEACE OF MIND WITH HEAVY DUTY PROTECTION: Catalyst Case for Apple iPad 9.7″ is drop proof up to 1.2m (4ft) high. The premium rubber bumper for soft grip absorbs shocks efficiently.
ENJOY AN ACTIVE LIFESTLYE: The high-quality materials keep your iPad safe against Rain – Water – Snow – Smudge – Seawater – Dust – Your children can play and interact with your iPad without damaging or scratching it. From its impact-ready grippy rubber bumper to its clear front and back, its refined form compliments the minimal iPad design and makes it the essential accessory for your iPad.
ULTRA-SENSITIVE SCREEN AND PORT ACCESS: The Catalyst Case for iPad allows full functionality of all buttons, sensors, cameras, flash and Touch ID and pencil function. It allows full finger print biometric scan. A protective waterproof plug can easily be removed for access to charging port with most non-Apple Lightning connectors, up to 11.5 mm wide x 6 mm thick. The 3.5mm stereo headphone mini-jack is easily accessible.
PERFECT SOUND AND CAMERA QUALITY: The Catalyst Case for iPad 9.7″ has a hard-coated optical lens to protect without detracting from the quality of your photography. In addition, the acoustic clarity is perfect using air & water tight acoustic membranes to ensure the sound quality is not effected.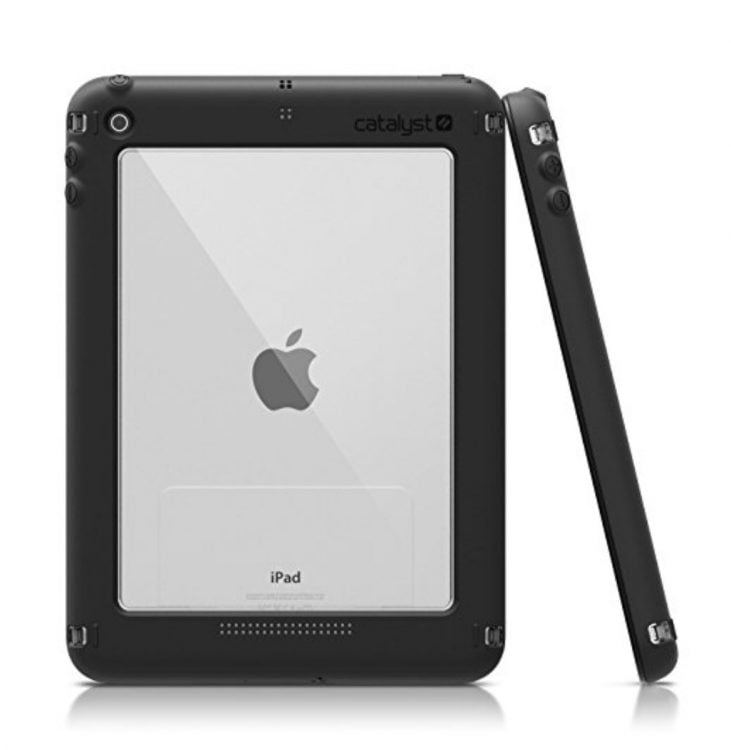 The Catalyst Case for New 9.7-inch iPad is available now and is $129.99. You can check it out here.
STOP!!!!
Before you go to the next Gear Diary article check out what you need to win one!!!
We have a brand new Catalyst Case for New 9.7-inch iPad, and we are giving it away next Tuesday!
You can enter to win by Tweeting or Facebook sharing: "@geardiarysite is giving away a Catalyst Case for New 9.7-inch iPad" and the URL of this post. Enter on each platform once a day!
Increase your odds of winning by sharing on each platform once a day! That's two entries per day, and we will pick a winner at random next Tuesday night.