Thanks to Honor, we will be marking Telephone Tuesday with a huge, and we mean huge, giveaway. We'll have two Honor 7Xs and two Honor View 10s (four phones in total) to give away! Read on to learn about the upcoming giveaway and check out some cool tips and tricks to get the most out of Honor's EMUI 8.0.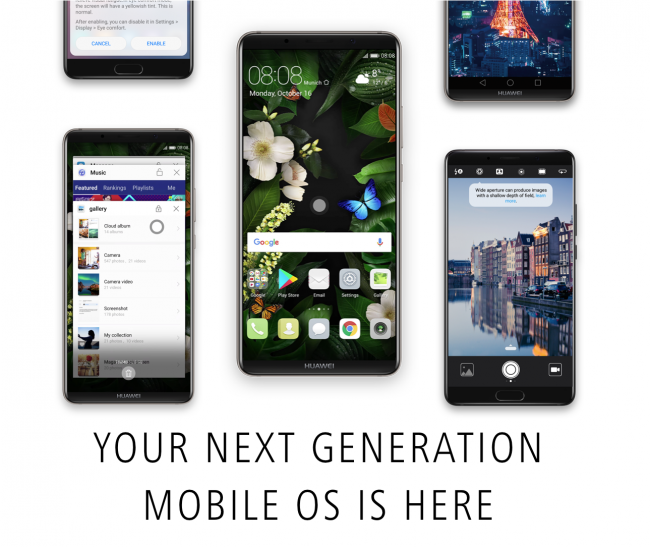 Huawei and Honor describe EMUI 8.0 as "Your Next Generation Mobile OS." EMUI 8.0 is based on Android 8.1, but it is designed to leverage the incredible hardware Huawei and Honor have been releasing lately. It offers intelligent photographic algorithms that identify what it is you are seeking to capture and adjusts the color, brittleness, contrast, and exposure so you can get the best shots possible. That means all you need to do is point and shoot!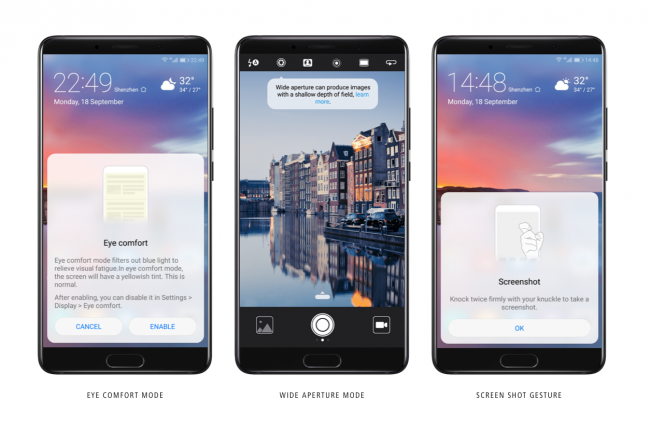 It offers intelligent tips so you can use the powerful features built into the phone. That's a big deal when you begin to realize that most people only take advantage of a small fraction of what the current phones are capable of doing.
It offers multi-window viewing, easy single-handed functionality, and much more. But all the power of EMUI 8.0 only matters if you take advantage of it. So, for those who will be winning the great phones and for any of you who have been smart enough to grab one of Honor's current crop of impressive and affordable phones, here are a few tips and tricks.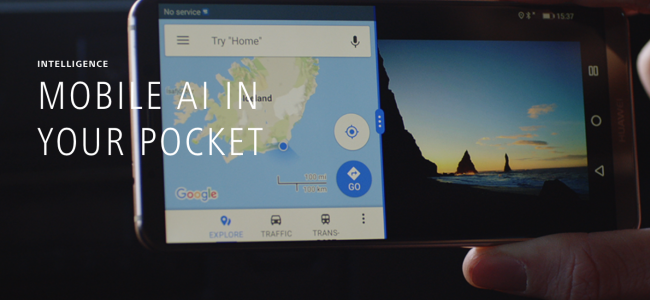 AI Accelerated Translation: Are you planning to travel the world, but don't know the local language? Or are you planning a business trip overseas for your executive team and need to translate a menu written in French, Italian, Portuguese? Don't worry because EMUI 8.0 has your back with its customized version of Microsoft Translator that makes visual, voice, conversation translation easier than ever.
Game Suite: If you're the type of person to jump on PUBG on your lunch break, let EMUI improve your gaming performance and minimize/hide notifications, so nothing lags your game.
Knuckle Features: EMUI 8.0 knuckle gestures to allow users to get the most out of their devices.

Need to take a screenshot?: You can easily take a screenshot by knocking the screen two times.
Are you constantly multitasking?: Swipe right with a knuckle to enable spilt screen mode and become a power user.
Need to record your screen?: Two knuckle taps on the screen and you're automatically recording the content on your display.

Navigation Dock: Another helpful feature is the navigation dock, which helps users navigate through the UI. A long press and swipe can allow a user to switch between apps; a hold and slide will offer an overview of apps. The navigation dock feature offers consumers more ways to interact with their device and can even eliminate the standard Android navigation buttons.
PrivateSpace: EMUI's PrivateSpace offers users to have a secure "private space" easily accessible using a dedicated fingerprint. PrivateSpace lets you hide content, apps, notifications, and photos from anyone who might pick up your device. And, as an extra layer of safety, it also hides access from a computer when plugged in if someone tries to access the file system
Pro Mode: Are you a mobile photographer that snaps photos throughout the day? Good – so are we. Take advantage of all the camera modes EMUI has to offer. The Pro mode lets you take control of your photography and offers granular controls to capture that perfect shot.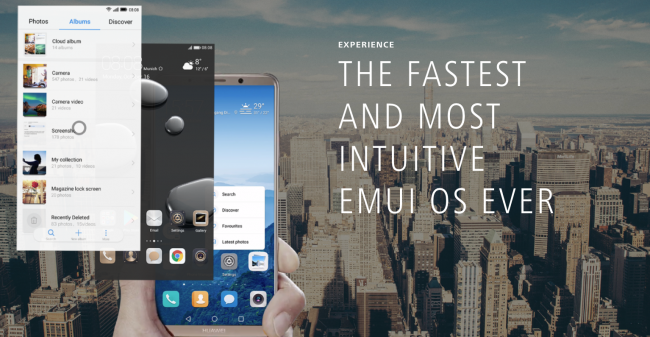 I'm impressed by all of these features but especially love the various "knuckle control" features. They simply make using the phone a breeze! And, while I didn't expect I would use it on a phone, the split screen feature has been something I am using more and more thanks to the large screen and the 18 X 9 aspect ratio. All of these great features and much more are available on each of the phones we are giving away thanks to EMUI 8.0.
So what exactly ARE we giving away?
We're giving away two Honor 7Xs.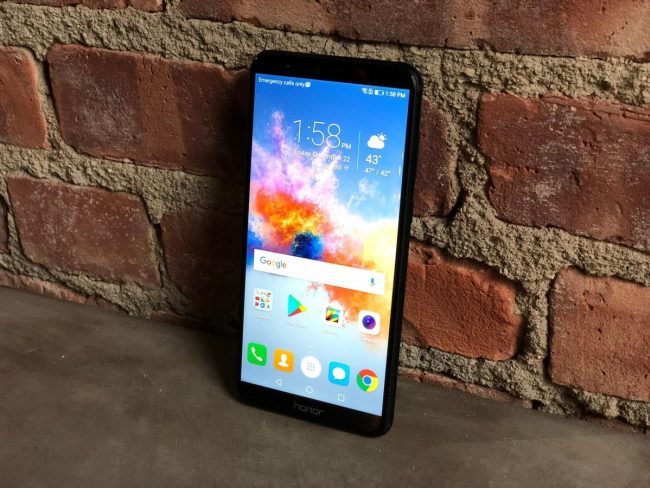 At $199, the Honor 7X is a reminder that you can still get an excellent phone for under $200! Helena reviewed it and was impressed noting that, "despite its sub $200 price point, the 7X looks and operates much more so like a premium device than a budget mid-ranger." (Read Helena's review.)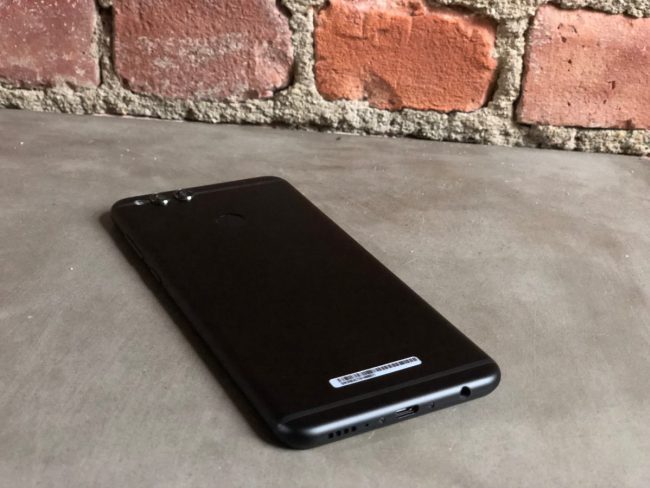 Her review ends with her stating,
Overall, the Honor 7X is a truly terrific phone for the price. If someone hasn't warned you ahead of time, when you pick up the Honor 7X and hold it and use it, you'll be shocked to discover how little it costs, and that speaks volumes about why it is such a killer budget phone.
Well, we've got two to give away!
But there's more!
We also have two Honor View10s to give away!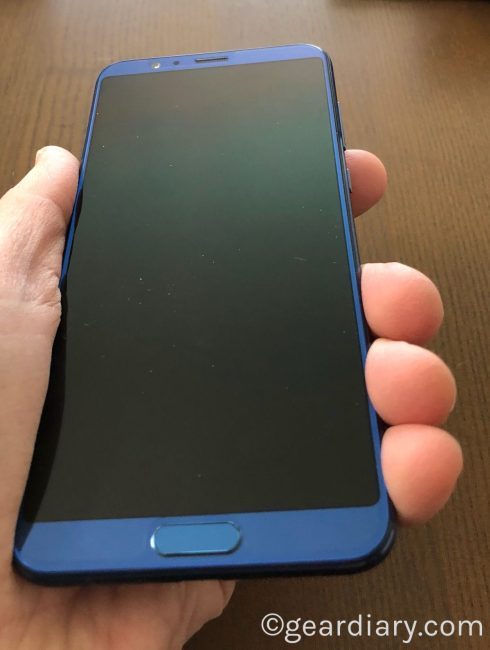 The Honor View10 was a Gear Diary Best of CES 2018 winner for a reason. I reviewed it back in April and could not have been more impressed. (Read my review.)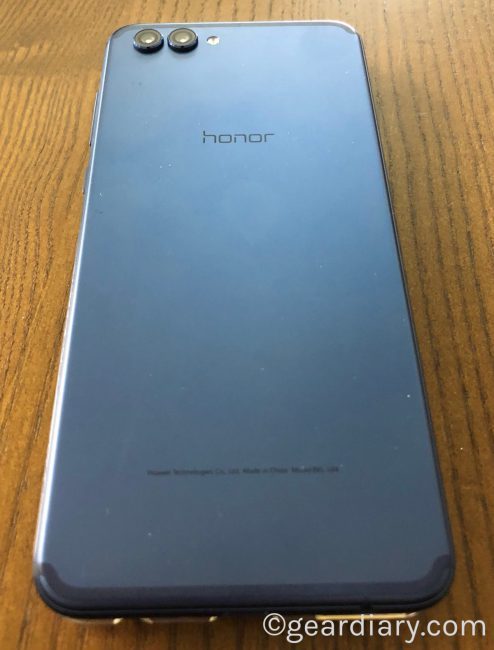 With a 5.99" display, dual 20 and 16MP rear cameras, 6GB RAM and 128GB of storage that can be expanded with a microSD card, and a Huawei Kirin 970 AI processor, this phone packs a tremendous amount of tech into a phone that is thin, light and gorgeous. And, despite being priced at under $500, the View10 looks, feels and functions like the premium phone it is.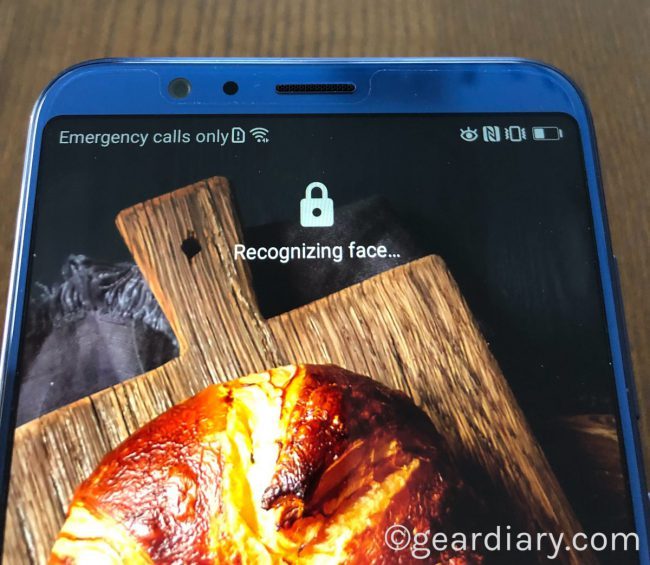 As I said at the end of my review:
I could go on and on about the phone, its features and the amazing array of various settings that allow you to make this a phone truly tailored to you but that would take forever. And that's the point. The Honor View10 may be under $500, but it is as close to a no-compromise phone as I have seen. I'm impressed and bummed to be sending the review sample back. If you love Android and are in the market for a new phone do yourself a favor and check the Honor View10 out.
The contest will run from September 5 through September 14. Winners will be announced on September 15 and phones will ship a few days later.
Keep an eye out for a separate post with instructions on how to enter to win.