Last month I reviewed the HOMI Pro Jacket. First revealed on Kickstarter, the jacket is impressive. It employs Thinsulate for warmth, has an abundance of pockets, so you stay organized, and it has a built-in heating system that keeps you extra toasty on those cold winter days. It is comfortable, looks great, and we are giving one size large jacket away!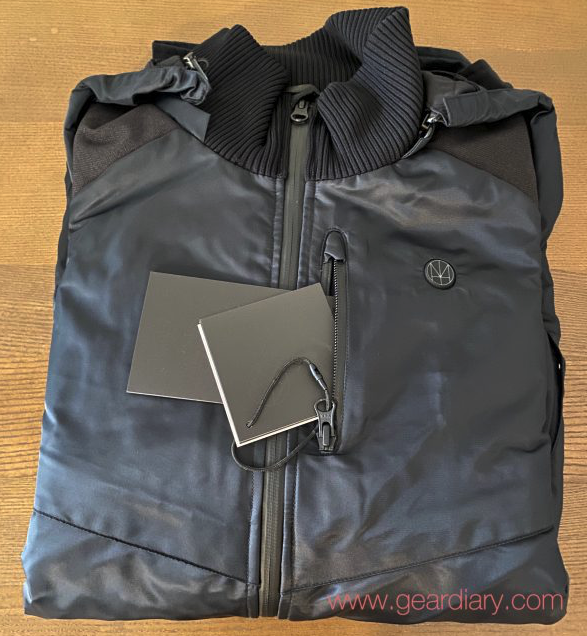 I was sent the HOMI Pro for review. It keeps you warm so long as the temperature is between -4 and 70 degrees.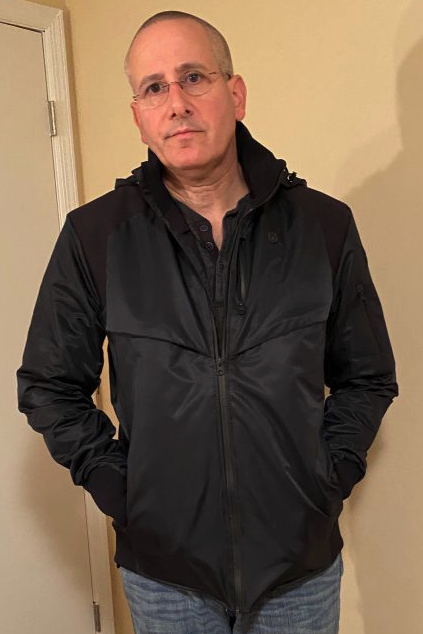 It is water repellent, has waterproof zippers, features breathable vents, and, thanks to its refined construction, it is windproof. Also, it has a hidden phone pocket, theft-proof pockets, a glass holder, and a quick-access sleeve pocket.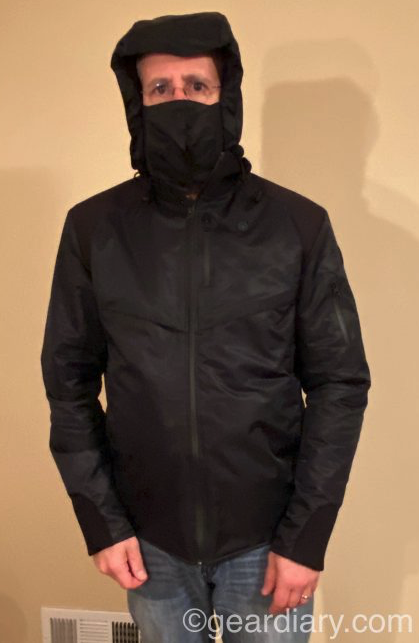 Unlike the slightly less expensive HOMI Lite, the HOMI Pro has large tablet pockets, a magnetic facemask, a high, soft collar, and padded shoulders that hold shoulder straps in place.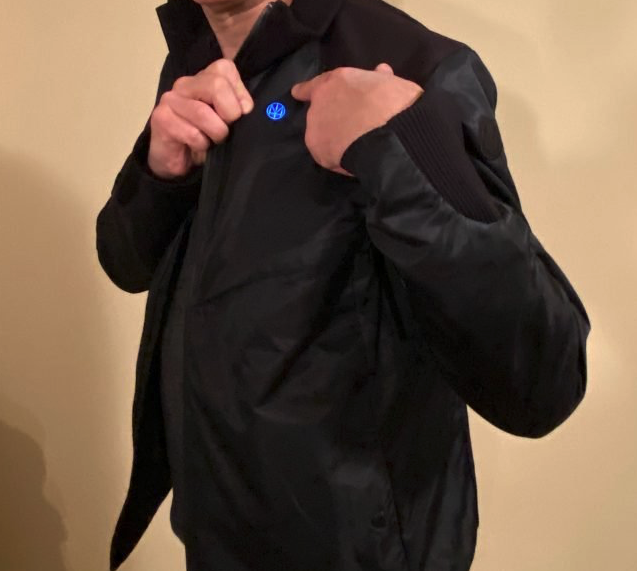 What makes this jacket stand out is the fact that it employs a carbon fiber heating that is powered by any external battery pack. (You will need to supply your battery pack but can add one at checkout when making your purchase.) A cable in the left pocket has a cable that connects to the battery pack. From there, you simply press the medallion on the front left chest. This medallion looks decorative but it is actually a button to control the heating system. One long press turns on the system and heats the jacket to 42 degrees Celcius. A second press of the button increases the temperature to 46 degrees Celsius. The jacket has an automatic shutoff system, so you won't run down the battery when it is hanging in the closet, and, depending on the size of the external battery, you can get up to eight hours of comfort per charge.
The battery connects to three heating pads, one by each hand pocket and one in the back. The pads are adjustable so you can choose whether to heat your lower back or your upper back. Also, you can heat your hands or flip the heating pads up to heat your chest. Once activated it takes just 15 seconds to heat up. And, lest you worry about durability, you can be confident that it will last. The jacket is machine washable.
When I started to review the jacket, I discovered that the Large size was cut a bit too small for my 6' 1" 190-pound frame. They were kind enough to send me an extra-large version, and that was the jacket I used in my review. But here's the thing, the company let me keep the large jacket and suggested we give it away. So that's what we are doing.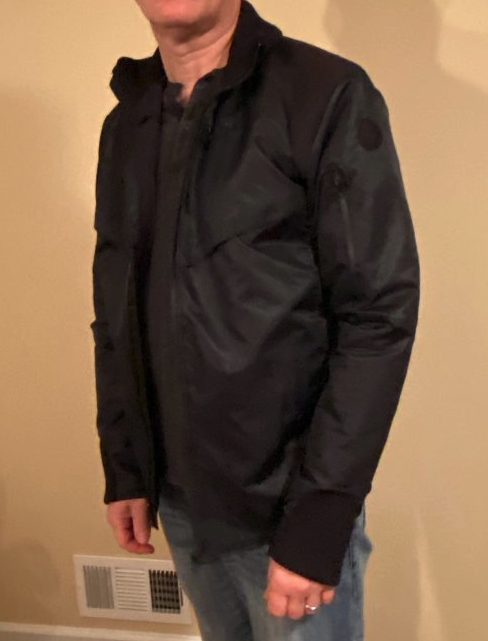 We will even throw in an external battery so the winner will be ready to stay warm as soon as the jacket arrives.
The full review can be found here. (Save this link since it is an important part of entering to win!)
So how can you win?
Check it out, enter to win, and you may be spending the rest of the winter in comfort!
The (very important) small print:
Our giveaway is open to anyone in the United States who is 13 and up.
You are entering to win one prize that will be chosen at random.
We will email the winner once they have been chosen; if it's you, you will then have two weeks to respond with your name, address, and phone number (for delivery reasons only — we aren't selling your info to anyone!). If you do not respond to our email within two weeks, a new winner for your prize will be chosen.