If you balk at the idea of a $68 pair of athletic shorts you can stop reading this review right now. Yes, the OLIVERS All Over Shorts are gym shorts re-envisioned from the thread up. The result is a pair of shorts that are pricey but may very well be worth the price. Here's a quick look.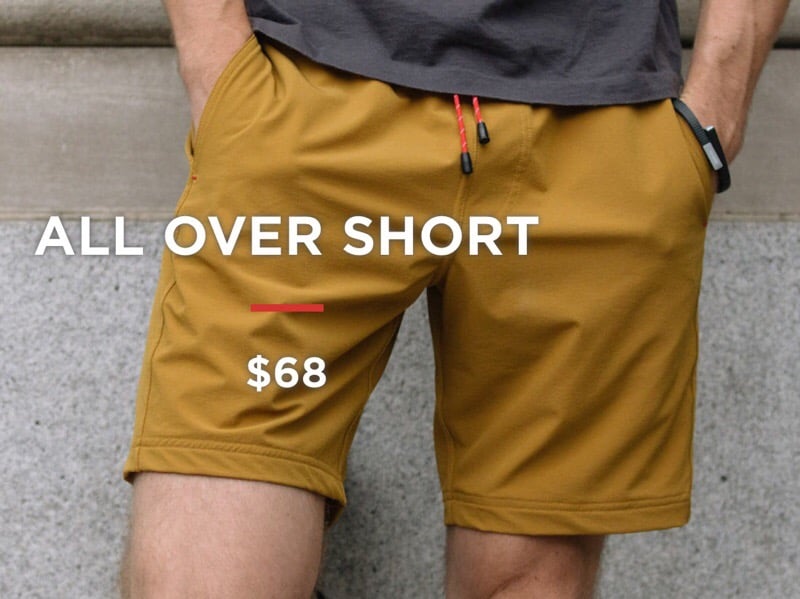 It's time to say goodbye to your high school gym shorts. We've recreated the sportswear staple with handsome and durable fabric, unique components, and a tailored fit. The result is a superior men's athletic short.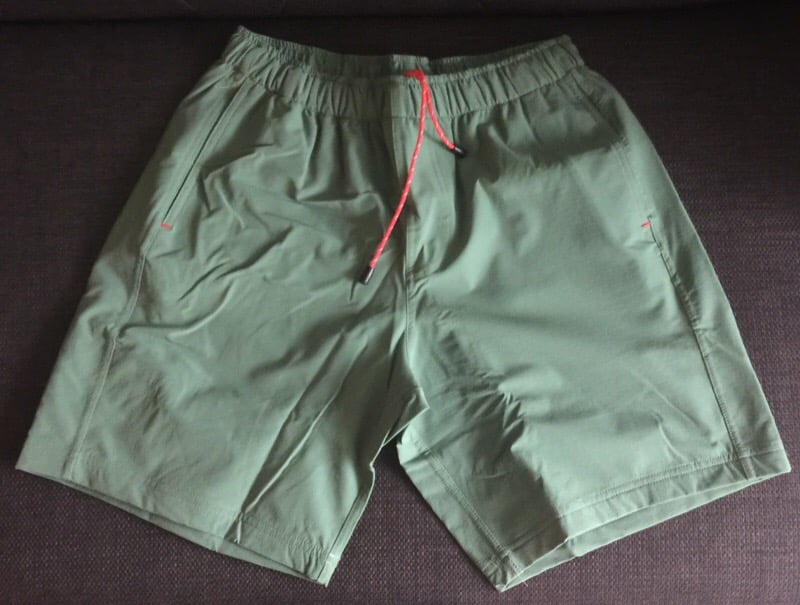 The shorts are 87% Nylon and 13% Spandex. The result is a pair of shorts that are light and have just enough stretch-they refer to it as "four-way stretch"-to let you comfortably move as you run, play, or simply hang out. The combination of materials used in the construction of OLIVERS All Over Shorts also mean the shorts are water-repellent.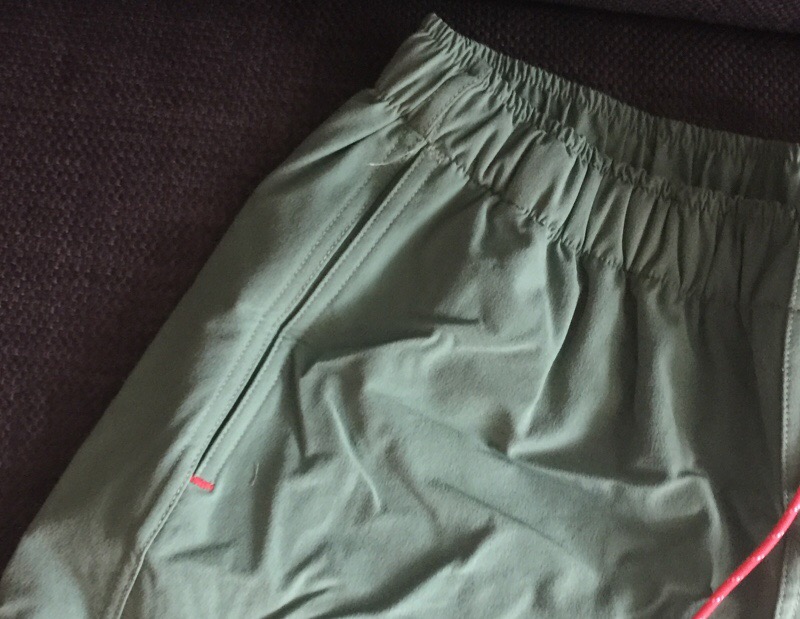 The pockets change the mix of materials. They are 66% nylon and 34% and offer even more stretch.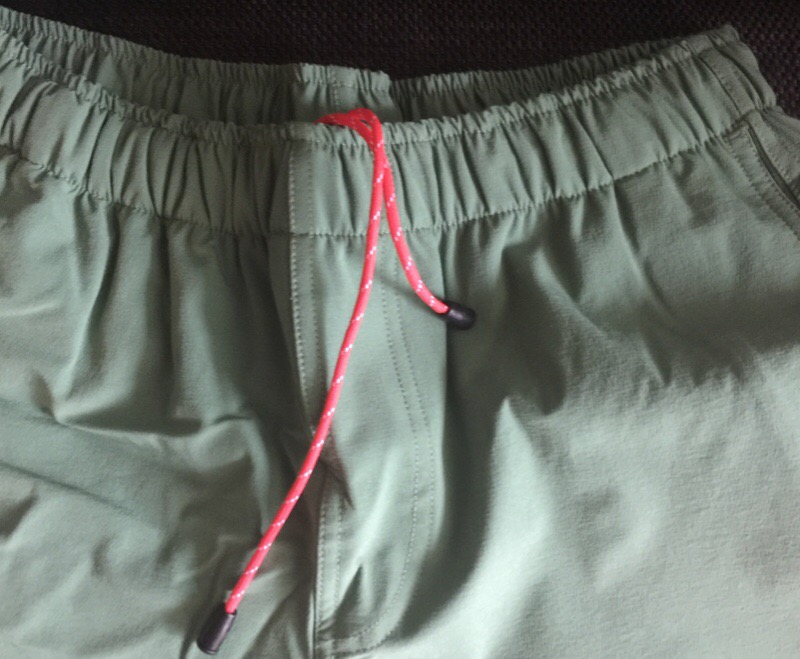 The drawstring, often an afterthought when it comes to shorts, was designed with an equal amount of thought and attention. The result is that it is made of a custom, commercial mil-spec paracord. Like the shorts the drawstring is light but strong.

As they explain,
"It took us the better part of a year to build the All Over Short, with help from the best designers and craftsmen. We found a factory that works with premier outdoor apparel brands to mill and greige our base fabric. The other core components – among them ballistic mesh and commercial mil-spec paracord – have been carefully selected to consider both function and form. With help from a team of expert patternmakers, we worked through countless iterations to perfect the fit. The result: a superior men's athletic short."
Finally, the folks at Olivers Apparel thought to use custom hardware that makes it easy to tighten the shorts. That's a good thing since the last thing you want is your shorts dropping to your ankles mid-stretch.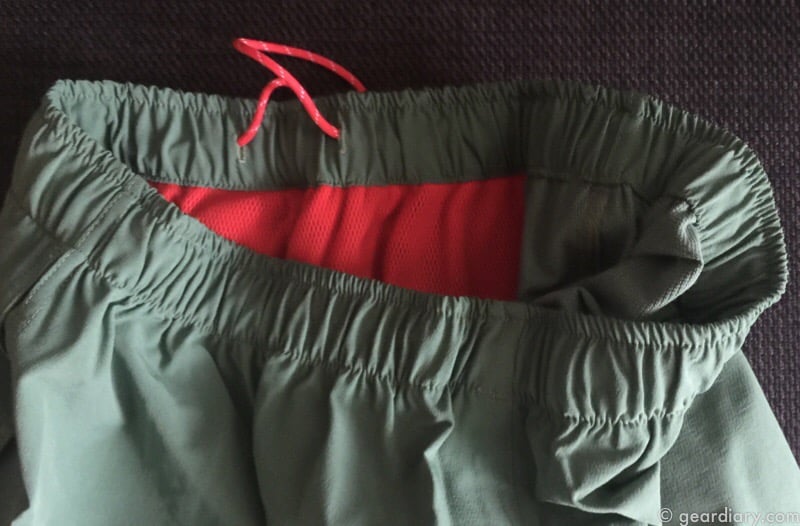 The result of all this attention to detail are a pair of athletic shorts that put the shorts you wore to gym class to shame. They are light and comfortable enough that you will want to wear them to the gym, or to hang out or, in a pinch, to the beach.
And if the materials and build didn't speak highly enough for the company and the shorts, the fact that they ship in a special cloth bag makes them even more special. I don't know that I will ever use the bag but it certainly was a nice touch.
It is worth noting that the company is an example of a Kickstarter success. As they explain, the company began because founder David Wolfe was "fed up with the lack of quality men's sportswear." He turned to the Kickstarter community and received a warm, supportive response. Over 3,300 around the world pledged their support and gave birth to OLIVERS and the OLIVERS All Over Shorts.
The company is committed to quality, and to giving back.
"At OLIVERS, we're committed to health, wellness, and adventure. We're pledging a % of our profits and our time to organizations that do the same. Our first social partner is NuSi, a non-profit dedicated to reducing the economic and social burden of obesity by improving the quality of science in nutrition."
The shorts are comfortable, light weight, and easy to pack. Perhaps most exciting to me is the fact that they are back on Kickstarter looking to fund their next product. You can check it out here. And you can order your very own shorts here.
Source: Manufacturer supplied review sample of the OLIVERS All Over Shorts
What I Like: Comfortable; Nicely constructed; Come in a cool bag; Light weight
What Needs Improvement: You can get athletic shorts for much less but they aren't the same from the perspective of quality
Want More? Follow Us Here!