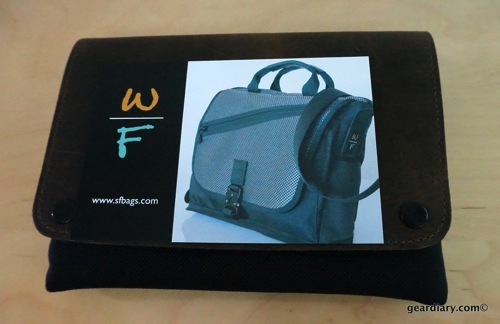 If you are looking to protect your 2013 Nexus 7 in style, then you'll want to check out Waterfield's CitySlicker Tablet Case for the Nexus 7. It is a gorgeous combination of leather and other materials, holds a few key accessories, and does a great job protecting the latest Google tablet.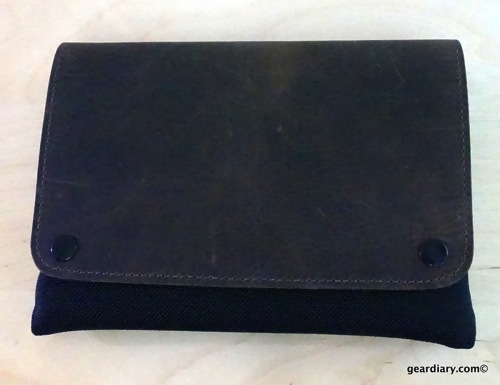 The Waterfield CitySlicker Tablet Case is a gorgeous case for carrying your 2013 Nexus 7 and a few key accessories. It might be a bit of overkill, but it is so nice to carry that the added bulk and expense may well be worth it. Here's a look on video:
As Waterfield puts it, the CitySlicker is, "more than meets the eye. You'll find superior protection for your Nexus 10 or Nexus 7 in the dime-thin, compact CitySlicker."
The flap of the CitySlicker is available in distressed, naturally-tanned Black, Chocolate, Grizzly, Nubock, or Peruvian leather. Each is absolutely beautiful and will look even better over time. That's part of the beautify of Waterfield products — they look great when they are new, they last forever, and they gain unique personality as you use them. That's the result of superior craftsmanship and excellent materials.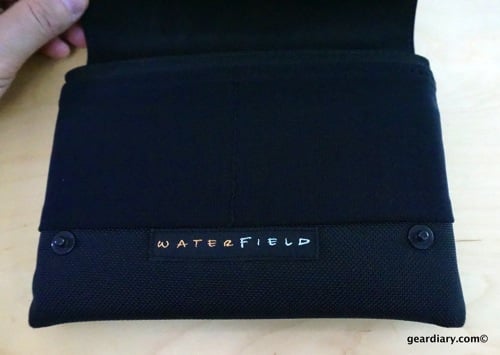 Lifting the flap reveals the Waterfield name and two open pockets made from a material that stretches just enough. You won't want to carry a lot in either of them, but they are good for a small item or two.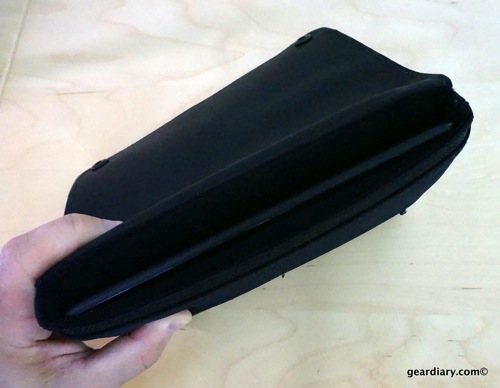 The CitySlicker for the 2013 Nexus 7 does a great job of protecting the table thanks to three layers of protection. There is impact-resistant plastic sewn into the case. This is great for protecting the beautiful screen on the Nexus 7. There are also layers of high-grade neoprene and padded liner to keep the tablet safe and scratch-free.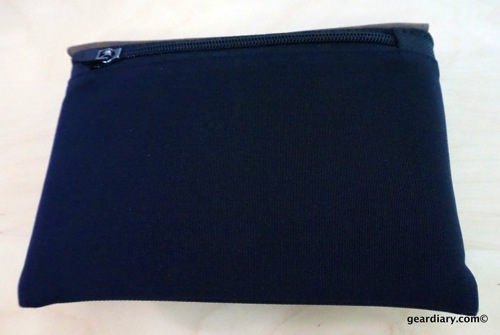 On the back is a third pocket. This one runs the entire length of the CitySlicker and is kept closed thanks to a sturdy zipper and pull. As was the case with the smaller interior pocket, you won't be keeping large amounts of accessories here, but you can keep a cable, phone, or similarly small extras you want to keep with the tablet.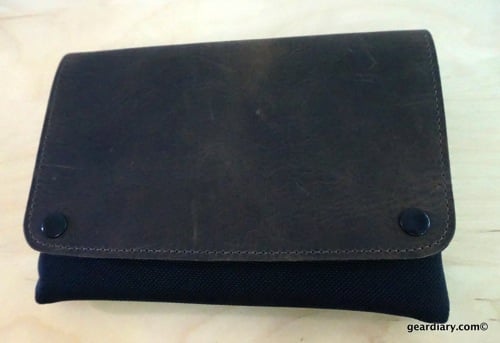 The Waterfield CitySlicker for the 2013 Nexus 7 is a beautiful way to carry and protect your new tablet. And while you can add a carrying handle for $10 and D-Rings and a shoulder strap for $12–$22, that might be a bit of overkill. I love having these extras on the CitySlicker I use with my MacBook air, but for something as small as the Nexus 7, I think they might be a bit too much.
The biggest issue with the CitySlicker for the Nexus 7 is the price. At $89 for the case — and more if you add the handle and straps — the case is a pricey way to carry your $230 tablet. At the same time, if you want something that will provide serious protect, looks great, is a pleasure to use, and will outlive the tablet itself, then the CitySlicker might be for you. You can learn more and order yours here.
MSRP: $89
What I Like: Great materials and craftsmanship; Three pockets to carry small accessories; Superb protection for your Nexus 7
What Needs Improvement: Pricey
Source: Manufacturer supplied review sample
Want More? Follow Us Here!