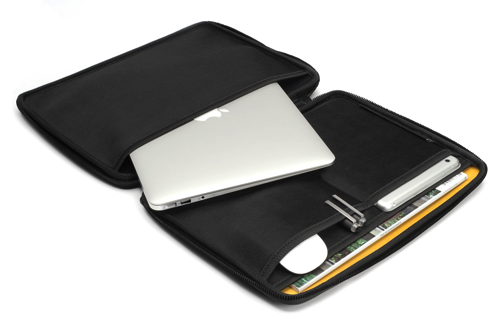 If you need a stylish way to carry and protect your MacBook air or iPad look no further than the new Booq Viper hardcase. It offers fitted protection for your tablet or laptop plus room for key accessories. Best of all prices start at just $39.99. The Booq Viper Hardcase is a stylish way to protect without extra bulk.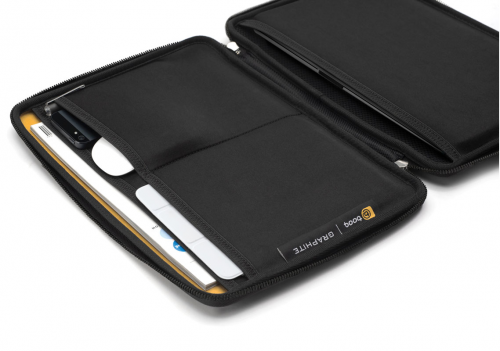 From booq:
Minimalist and stylish protection make the Viper hardcase the perfect traveling companion, keeping your essentials nearby. A tough but lightweight, handle-less design lets you easily slip the Viper hardcase into your favorite booq laptop bag or backpack for added protection and tucked away for transportation. Equipped with two levels of protection, the Viper courier is the perfect case for any environment. A slick and rugged water-resistant denier ballistic nylon exterior shields from abrasive surfaces and the elements, while the nicely padded, non-scratch neoprene and nylon twill interior snugly cradles your laptop and provides additional storage space for your accessories.
It is a "refreshingly stylish and durable case with handle-less design offers two levels of protection, inside and out."
Want More? Follow Us Here!