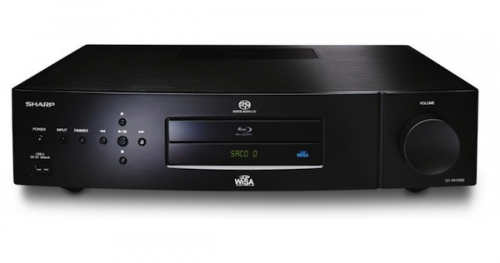 At CES, Sharp unveiled their Universal Player, the first ever WiSA-Compliant universal player. The Sharp Universal Player is the first component to push uncompressed sound at 24-bit/96kHz and video at 1080p, all wirelessly. Sharp's Universal Player can wirelessly transmit sound to up to 8 wireless speakers. The $4,000 component ships Spring, 2014; you can read more here.
For the uninitiated, WiSA stands for the Wireless Speaker and Audio Association. The Sharp Universal Player can also be paired with Sharp's WiSA-Compliant Wireless Bridge ($600) so that you can use your own existing amplifier and wired speakers if you prefer. The home theater of the future is coming…are you ready? More importantly, is your wallet ready?
Want More? Follow Us Here!