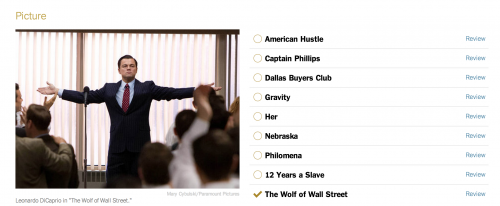 I'll admit that I haven't seen most of the films that are up for 2014 Oscars, but based on buzz, there are a few that I want to see and that I hope do well. Fill out the New York Times Oscar Ballot, then share your picks and ballot results in the comments below.
I've done it, and these are my results; which movies and actors do YOU think will win? It will be fun to see which of us ends of being closest to correct!
Want More? Follow Us Here!