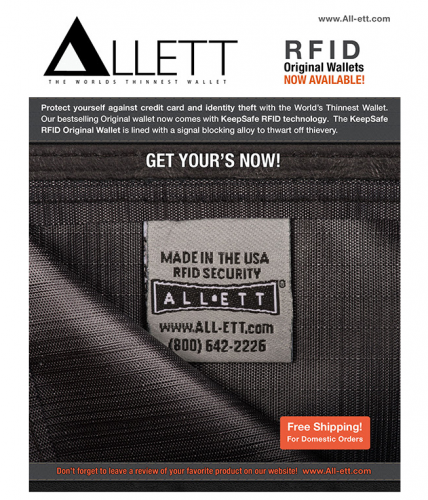 Tired of big bulky wallets? Need a wallet that will last for more than 6 months? All-Ett makes ultra thin durable wallets which are crafted from either nylon or leather. Their newly released KeepSafe RFID wallet claims to protect your RFID enabled cards by creating an effective radio barrier protecting your confidential data inside your All-Ett wallet.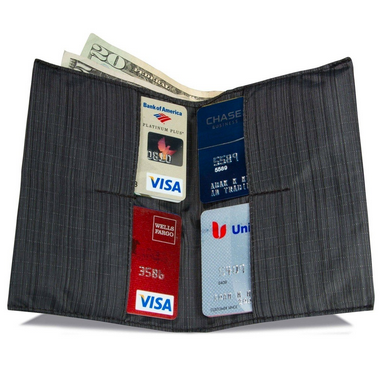 Although it would seem that skimming most credit cards is not a big risk, you may have a specific situations where you know a card is emitting RFID and you'd feel more comfortable sporting a super thin and durable RFID blocking wallet. The new RFID blocking model costs $49, though basic models are available starting at $19. As an All-Ett walled user for 6+ years who is only on his second wallet, I recommend both their plain and RFID blocking models.
Want More? Follow Us Here!