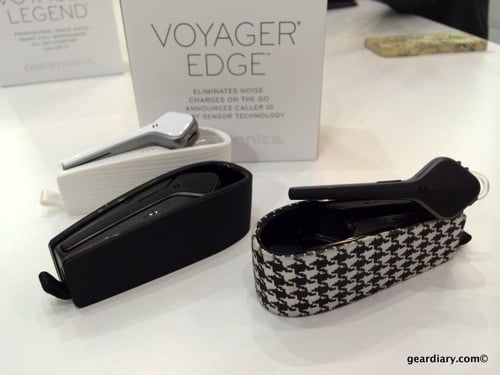 We posted our first-look video of the new Plantronics Voyager Edge Bluetooth headset yesterday. At MWC 2014 Judie learned that, instead of plain white or black, Plantronics is considering a range of fashionable styles for the battery case. Would adding some bling to your headset charger make you more inclined to get one? View the gallery and let us know.
This slideshow requires JavaScript.
Check them out here: Plantronics Headsets and Accessories
.
Want More? Follow Us Here!