More Marvel comic book characters are on the way to iOS and Android phones and tablets! DeNA and Marvel Entertainment have announced Marvel Mighty Heroes, a fighting game with cooperative gameplay in real-time.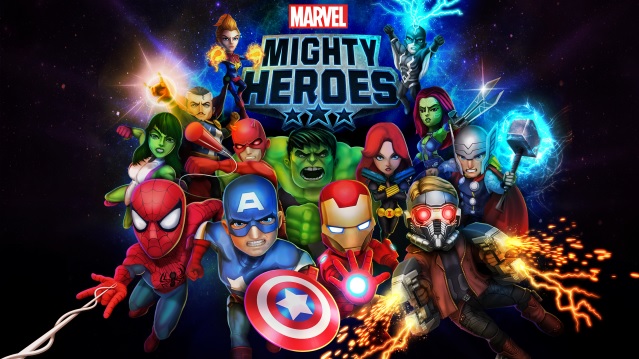 Marvel Might Heroes will include heroes and villains including Black Widow, Captain America, Groot, Iron Man, Spider-Man, Star-Lord, and Thor. Besides the co-operative game mode, players can also compete and move up leaderboards. Marvel Mighty Heroes will be a free-to-play title and will release soon. Fans can vote at marvelmightyheroes.com to get either Rocket Racoon or Hulk as the first free launch character.
Want More? Follow Us Here!