"Hey, wanna see a vacation picture?" he said, just as the iPhone he was handing to her slipped from his hands and smashed into the floor. Let's face it, having pictures on electronic devices is great but it will never fully replace physical photographic prints. The SereneLife PicKit20 lets you print from your smartphone wirelessly. And it really works!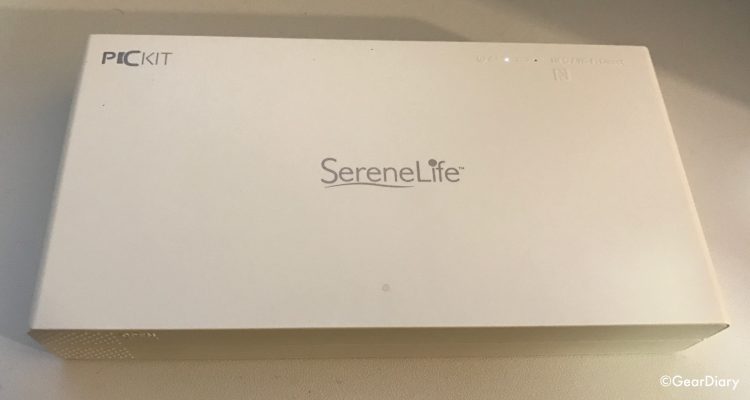 The Pyleaudio, the company behind this unusual product, calls the SereneLife PicKit20 photo printer a "Portable Instant Photo Printer." Personally, I call it magic. Seriously, the PicKit20 looks like a small, plain, white rectangle of plastic. It is small, measuring just 6.2" x 3.2" x 1". Download the free iOS or Android app and follow the onscreen instructions and, before you know it, small, wallet-sized pictures will be coming from the otherwise unassuming box.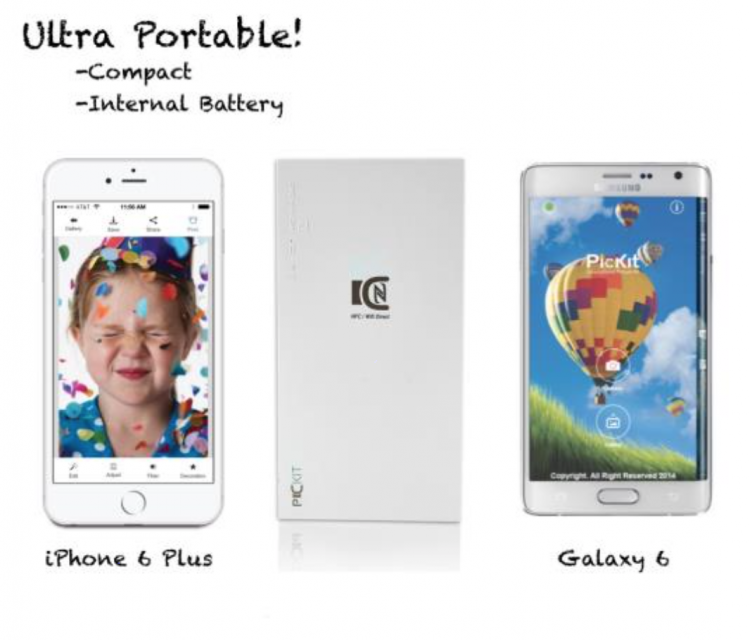 The SereneLife PicKit20 Wireless Digital Picture Printing for iPhone or Android Smartphone Camera system is $149.99. As I mentioned, it looks like a small, white rectangle of plastic. On the top, there is the SereneLife logo and the word PicKit.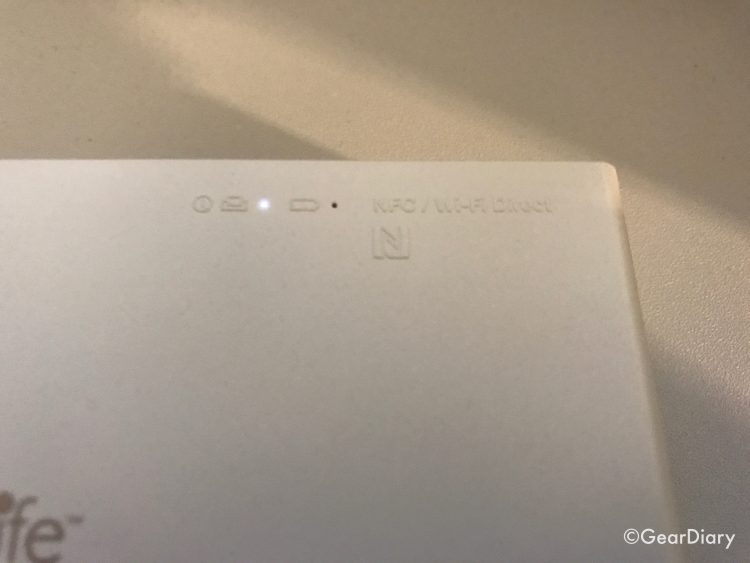 If you take a close look at the upper right-hand portion of it, you will see some embossed information and two small, pinhole lights. The symbols indicate when the printer is printing (although the sound of it working makes that clear enough), indicates when the printer is turned on and shows where the NFC contact point is. That's right if your mobile device is NFC-enabled connecting to the printer is as simple as tapping the two devices together. If on the other hand, you have a device that does not have NFC, an iOS device, for example, you can simply turn on the printer, wait a few seconds and then go to the WiFi settings on your device. The printer will eventually show up, and then, after you put in the password, the devices will be connected.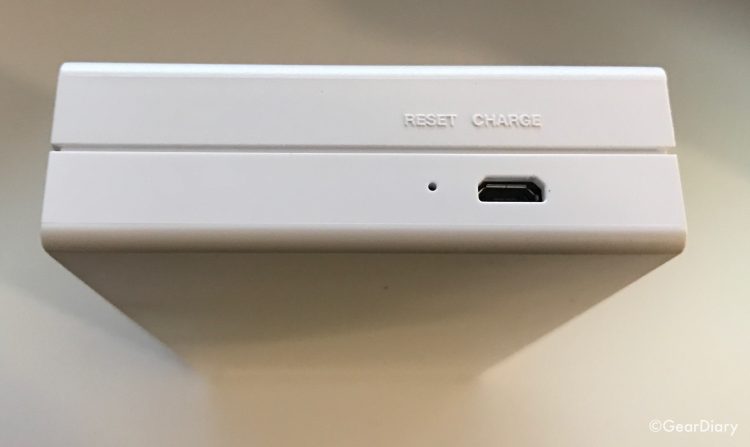 On one end of the device, there is a microUSB port. This is used for charging the printer. There is also a reset pin hole in case you need to put the printer back into factory mode.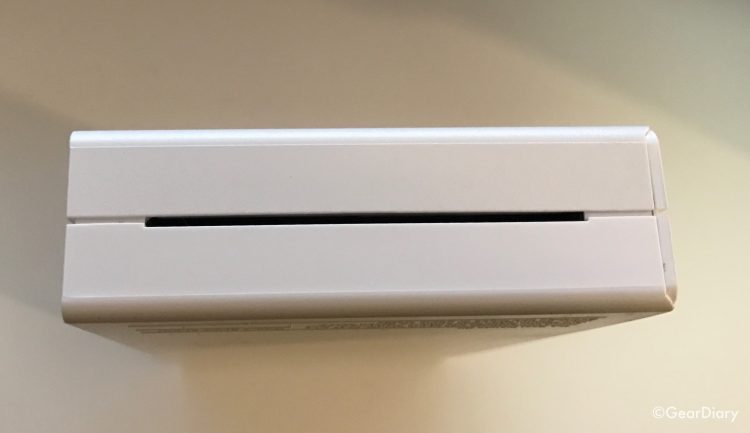 The other end of the printer has a slot out of which the prints will come.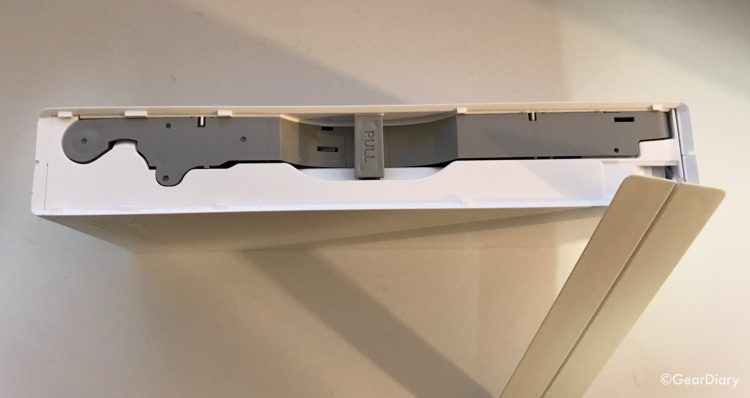 And on one long side of the printer, there is a door that slides open so you can remove spent cartridges and install a new one. (Each cartridge serves up ten prints.) Here's what the company has to say about the SereneLife PicKit20:
We all know your smartphone's camera is the best! It's always with you. The image quality is totally amazing. And hello – you can put your snaps right on the internet! But there is just something about doing photos the – "old fashion" – way that seems to have been forgotten in our digital age. Why not bring your photos to life with Pyle's new PICKIT20 where technology and tradition come together. After only an hour and a half of charging time the printer is ready to go with you where ever your day may lead. A single charge will give you about 25 prints before you need to plug it back in. The body is about the same size as an oversized smartphone and can easily tuck away in any bag. IOS and Android compatible – Use the app to make quick edits to your photos and adjust the border before printing.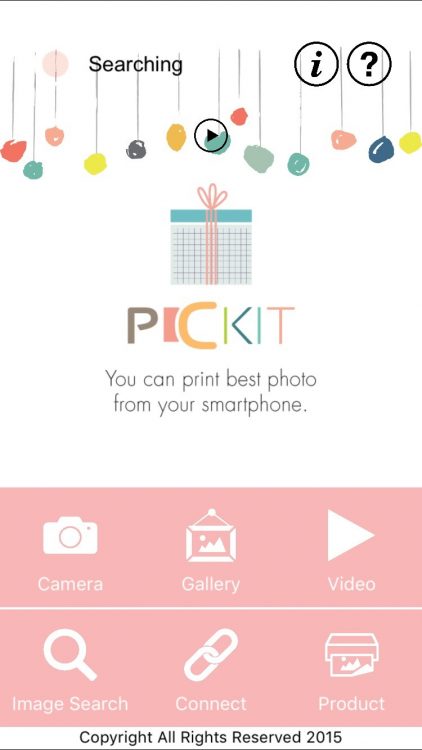 Using the SereneLife PicKit20 is pretty simple. You first download the iOS or Android app. Once the printer is on, you launch the app. It walks you through the process in a clear, step-by-step manner.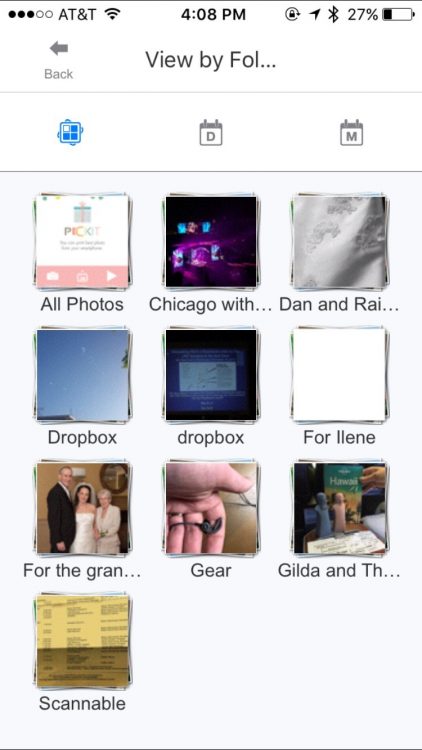 You can choose an image from the device's photo library or you can pull one from a number of Social Media sources.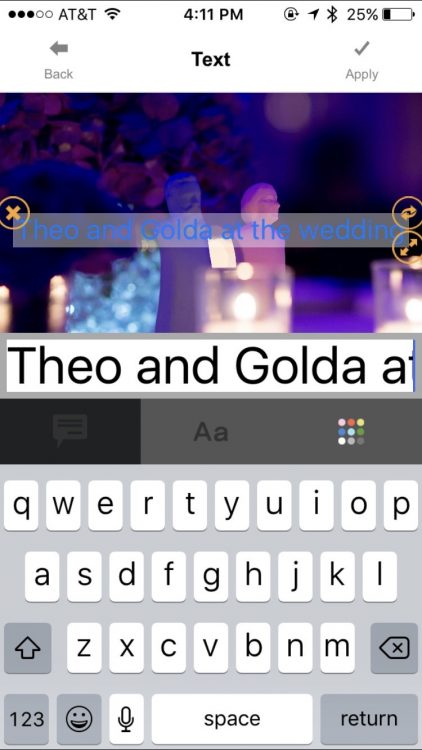 Once the picture is displayed within the app, you can do some basic editing of it. From there, once you are satisfied with the image you have edited, you simply push the print button and wait. After a few seconds, the printer will start whirring.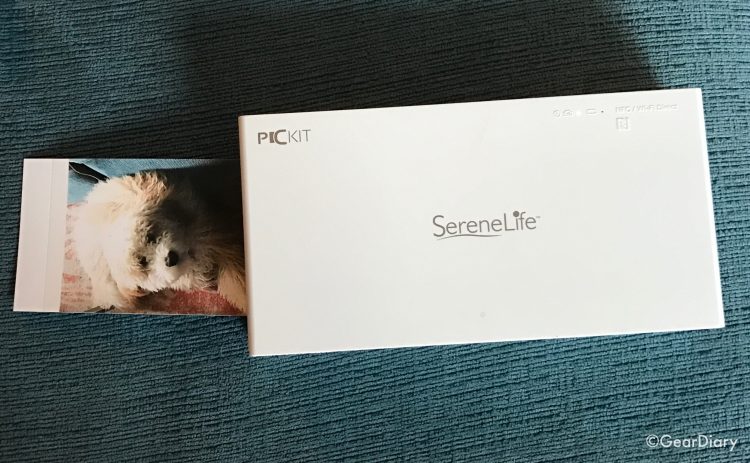 The photo will emerge from the printer with a layer of yellow ink and then get pulled back inside. This will happen three more times, and then, like magic, the picture will be done. Yes, the pictures it produces are just 3.5" by 2", but it's awesome!
Features:
Snap Pics and Wirelessly Print 3.5″ x 2″ High-Quality 291dpi Color Photos On the Go from your Apple or Android Smartphone
Don't Miss Another Moment of Inspiration! Compact Portable Design Makes Mobile Printing Easy and Instant on Any Adventure or Travel
Don't Fuss with Ink or Paper ­ Easy Change 10 Piece Cartridges are Self Contained Preventing Unwanted Fingerprints and Hassles with Cleaning/Maintenance
Use the App to Make Quick Edits and Adjustments ­ Adjust Color, Add Filters, Select Portrait or Landscape and Set the Image Borders
D2T2 Technology means Images Have No Lines and Excellent Color Reproduction ­ Prints Have no Unsightly White Borders
I really love this gadget. I've printed a picture of our Goldendoodle Nava…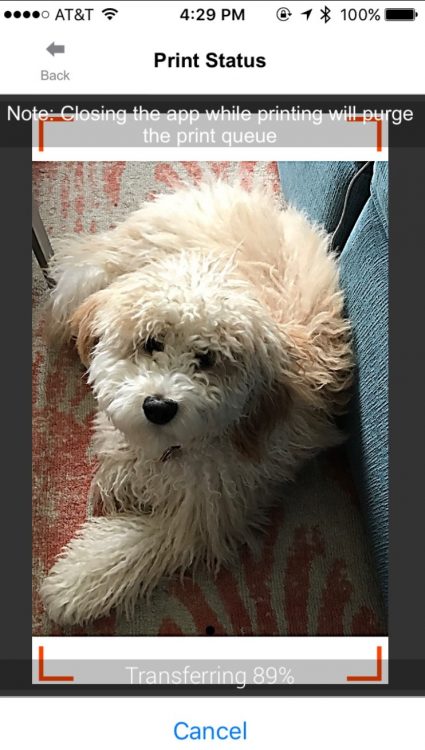 And our wedding…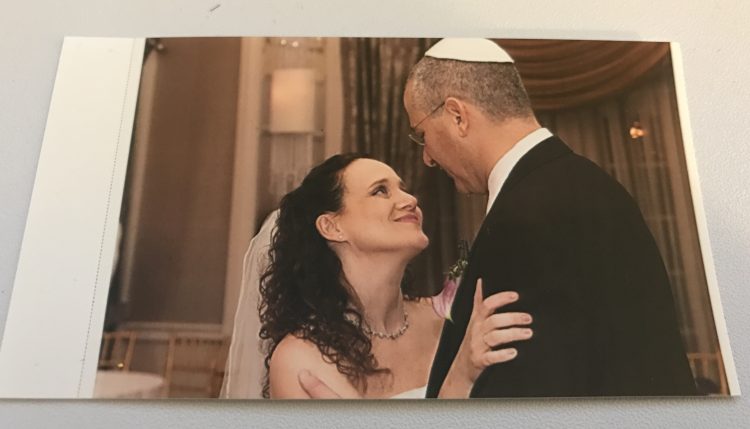 And then, after adding some text using the PicKit20 app, printed a picture of an unusual salt and pepper shaker that "attended" our wedding and then accompanied us on our honeymoon. (It's a long story…)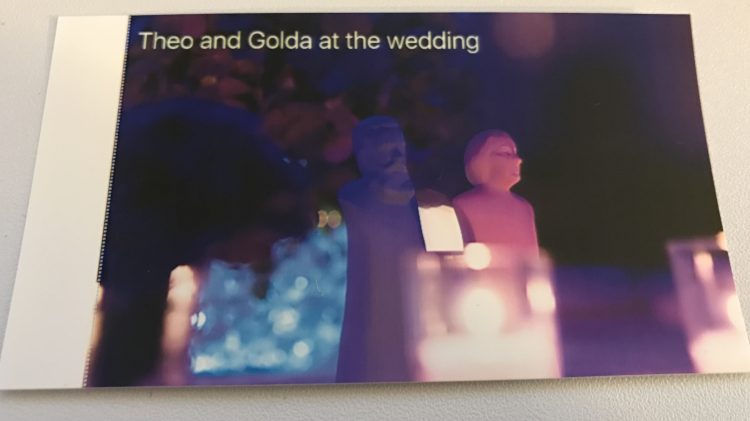 So, if you don't just want your pictures sitting on your iPhone or Android device, but you don't want the inconvenience of having to go to CVS or the delayed gratification of asking Shutterfly to print and then ship your pictures, the PicKit20 may be for you. It prints 25 images per charge, and each cartridge provides ten prints. Amazon has the printer for under $120 (get it here), and the refill kits are $19.99 for two cartridges (get it here) that offer ten prints per cartridge. [Affiliate links]
Source: Manufacturer supplied review sample
What I Like: Easy to use; Prints quickly and offer immediate gratification; Prints look good; Goes anywhere so you can print anytime you want
What Needs Improvement: Pictures are small; Comes out to about a dollar per print
Want More? Follow Us Here!