I love coffee. When I used to eat ice-cream, coffee was my favorite flavor; by that I mean the coffee ice-cream that really tasted like coffee, not that subtle flavored stuff some brands offer. And when I used to eat cake I loved anything with mocha. And each morning I still brew a pot of coffee in my Cuisinart coffeepot and polish it off before starting my day. In addition to liking coffee, I also happen to like convenience; that's where my Keurig coffee maker comes in. Lately, I've been enjoying Starbucks Blond Roast Veranda Blend in it. It has actually succeeded in turning me into a fan of Starbucks coffee.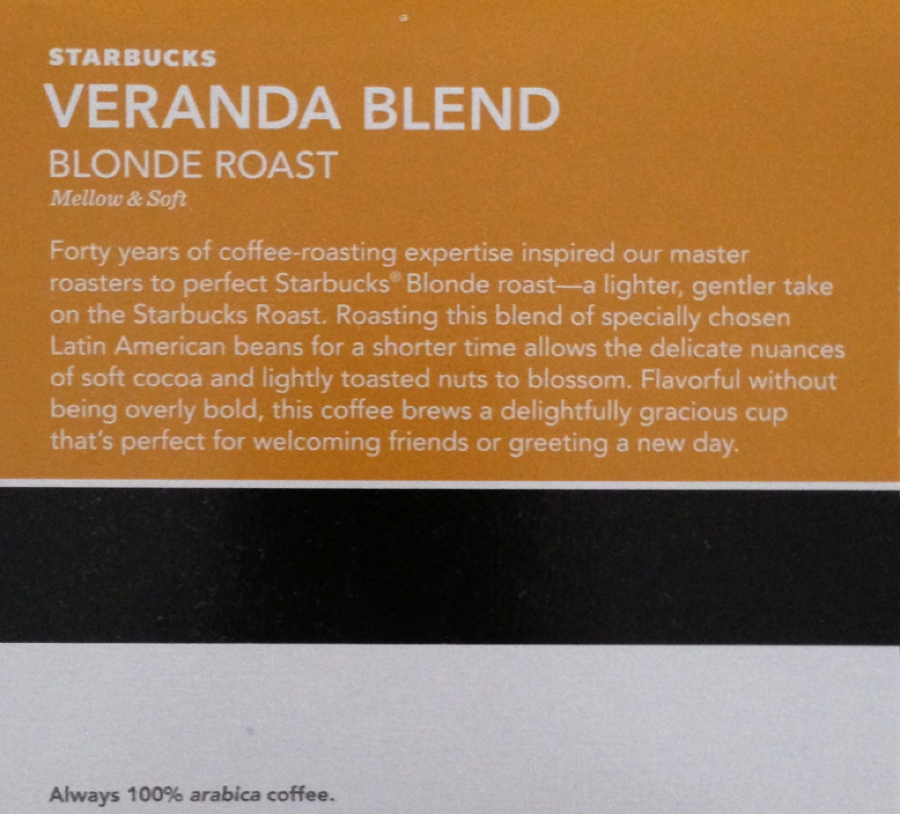 You see, as much as I love coffee I have always found Starbucks coffee to be far too strong. I don't want to drink coffee flavored water, but there is such a thing as too strong and that was where I always placed Starbucks. When I was out and wanted a cup of coffee, Dunkin Donuts was my coffee of choice. The Starbucks Blond Roast Veranda Blend changes that. It has a rich, full coffee flavor, but it is lighter. As the company puts it, the Starbucks Blond Roast Veranda Blend is "flavorful without being overly bold".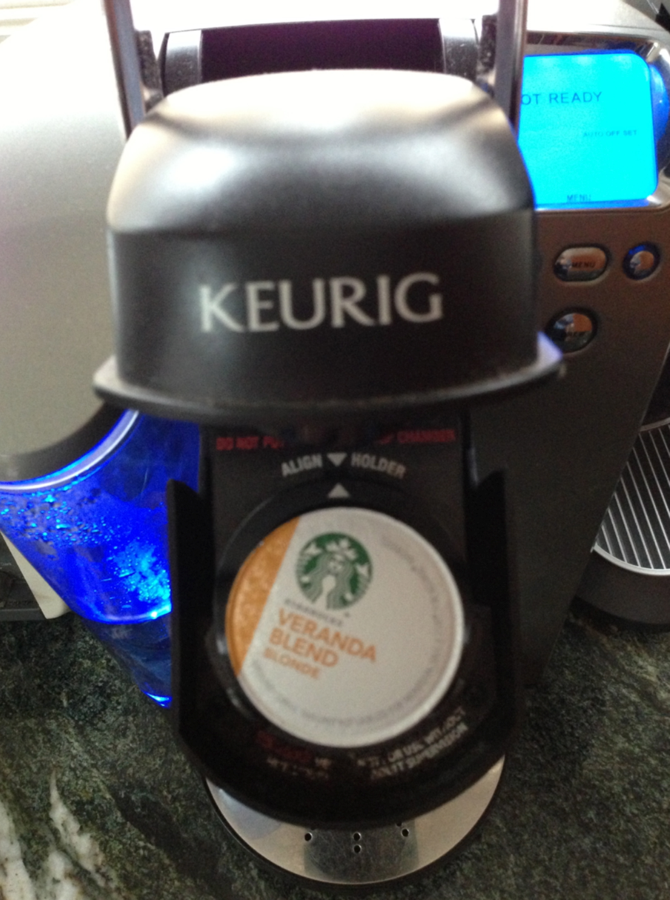 And since they are offering Starbucks Blond Roast Veranda Blend in K-cups, those of us who have a Keurig coffeemaker can enjoy this "flavorful without being overly bold" goodness in the comfort and convenience of our own home. I'm a fan.
Check out all the Starbucks Blond Roast offerings here on the product page.
MSRP: $19.95 for 24 cups
What I Like: Flavorful but not overpowering; K-Cups are convenience and brew a surprisingly fresh-tasting cup of coffee
What Needs Improvement: K-Cups are pricey and wasteful
Source: Manufacturer supplied review sample
Want More? Follow Us Here!