So you've entered the land of phablets and bought yourself a Samsung GALAXY Note 2. You love carrying one device that serves as both (a freakin' huge) smartphone and a (tiny tiny) tablet and you take it everywhere you go. That's great but a device getting that much use and abuse needs t be protected. Fortunately Speck has you and your Note 2 covered with their Speck CandyShell for Samsung GALAXY Note 2. It is a great way to add color while keeping your Note 2 safe and secure. The Speck CandyShell for Samsung GALAXY Note 2 comes in two different two-toned color combinations. And while it offers great back and side protection you'll still have access to your phablet's buttons and screen. Let's take a look.
As you can see, the Speck CandyShell for Samsung GALAXY Note 2 is nicely protective. Sure, it adds some bulk to a device that is already pretty large to begin with but with Note 2s fetching over $600 on eBay you'll want to protect your investment. Like all CandyShell cases the Speck CandyShell for Samsung GALAXY Note 2 has a hard outer shell that protects against bumps and bruises and a glossy finish that lets the device slide in and out of pockets with ease. A softer interior layer adds additional shock absorbency.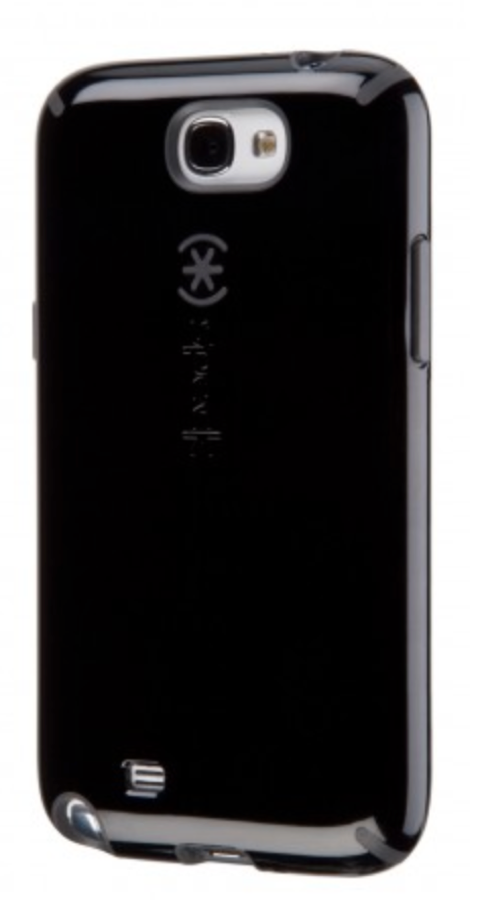 The biggest issues I have with the Speck CandyShell for Samsung GALAXY Note 2 are actually my standard issues with the Speck CandyShell line of cases. First, other than providing some lay-on-the-table protection they don't do anything to protect the screen. That's an issue with any case but on a device with such a huge screen it is of even greater concern. Second, over time the CandyShell line of cases show an abundance of scratches. Seriously, the glossy finish of the cases looks great out of the box but after a short period of time I can all but guarantee it will look like a cat used it as a scratching post. That stinks but, then again, it sure beats having the Note 2 collect all those signs of use doesn't it? You can learn more about Speck CandyShell for Samsung GALAXY Note 2 and order yours here.
MSRP: $39.95
What I Like: Protects the back and sides of the Note 2; Doesn't obstruct the screen but does add lay-on-the-table protection; When first used its glossy finish looks great
What Needs Improvement: No screen protection and no included screen protector; Cases get and show scratches quickly
Source: Manufacturer supplied review sample
Want More? Follow Us Here!