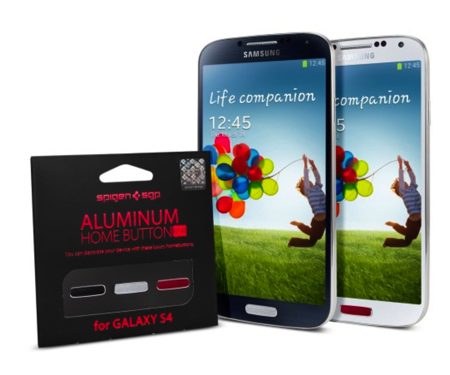 Do you need Spigen SGP's Aluminum Home Buttons for Samsung GALAXY S4? No. Are they worth the $9.99 price of admission to get three of Spigen SGP's Aluminum Home Buttons for Samsung GALAXY S4? That depends. If you want to bring a bit of customization to your Samsung super-phone or prefer a Home Button with a bit more tactile feel the SGP Home Buttons might be a good choice for you. If, on the other hand, you don't need to add bling to your S4-thing you may want to save the ten bucks. Here's a look at what they offer.
Spigen SGP's Aluminum Home Buttons for the Samsung GALAXY S4 are, "made to complement the sleek metal and glass look of the Galaxy S4". Made from 100% real aluminum home buttons, the Home buttons are diamond cut and have a laser etched design. Each pack comes with black, red, and silver buttons so you can choose the color that best meets your taste.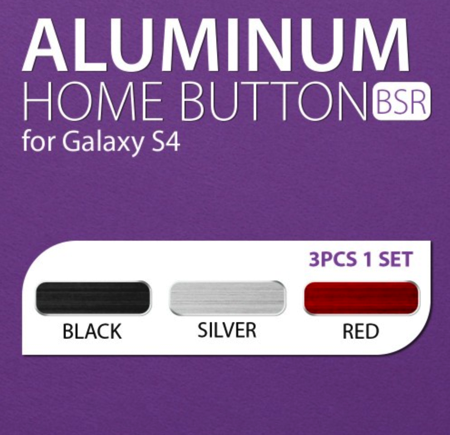 Features:
Scratch resistant

100% real aluminum

Slick laser marking design

A.I. diamond cutting around the edge

High quality and lightweight

Easy to install and remove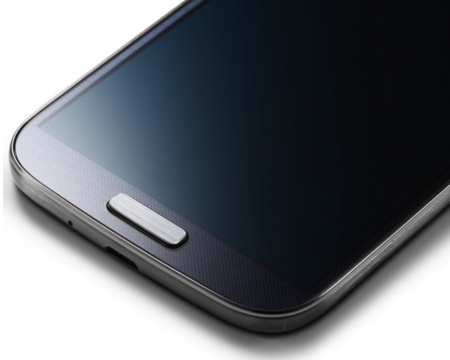 As I noted in our review of the Spigen SGP Home Buttons for the Samsung GALAXY Note 2, this is an accessory you really don't need. Still, if you want to add a little flash, a bit of customization and some additional tactile feel to the Home button on your Samsung GALAXY S4 this is an inexpensive way to do it. Learn more and order yours here.
MSRP: $9.99
What I Like: Three different buttons per pack; Real aluminum; LASER etched; Go on easily
What Needs Improvement: Not something you really need but, if you want them they are inexpensive enough to grab
Source: Manufacturer supplied review sample
Want More? Follow Us Here!