Phil Collins hasn't been performing in public for the past three years. According to news reports Collins has been in a land of retirement since suffering some spinal issues in 2011. Collins shows up in this nearly 18 minute YouTube video giving a performance of "In The Air" and "Land of Confusion".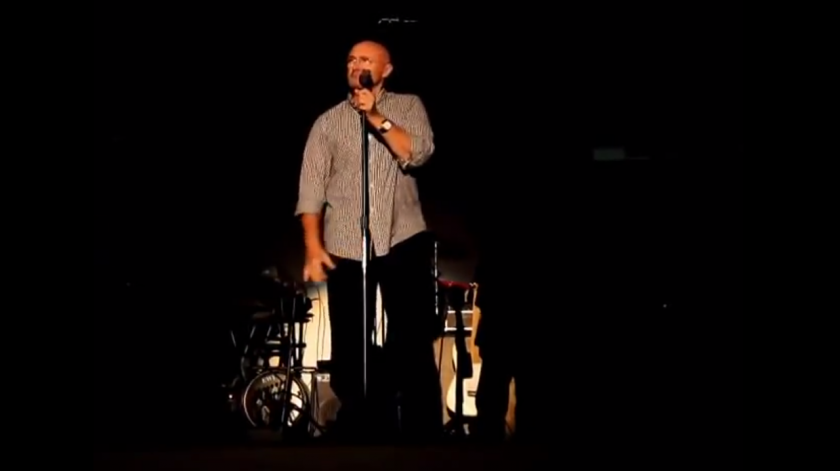 The video appears to have been filmed at a Miami Dade County middle school, where two of his children attend.
Want More? Follow Us Here!