One of the many things that Dan and I both agree upon is that the Sony Xperia Z2 is the best phone out now. It has an excellent camera, it's lightning fast, it has expandable memory, and it is a factory unlocked world phone. IFA saw the introduction of the Xperia Z3, Z3 Compact, and the Z3 Tablet Compact.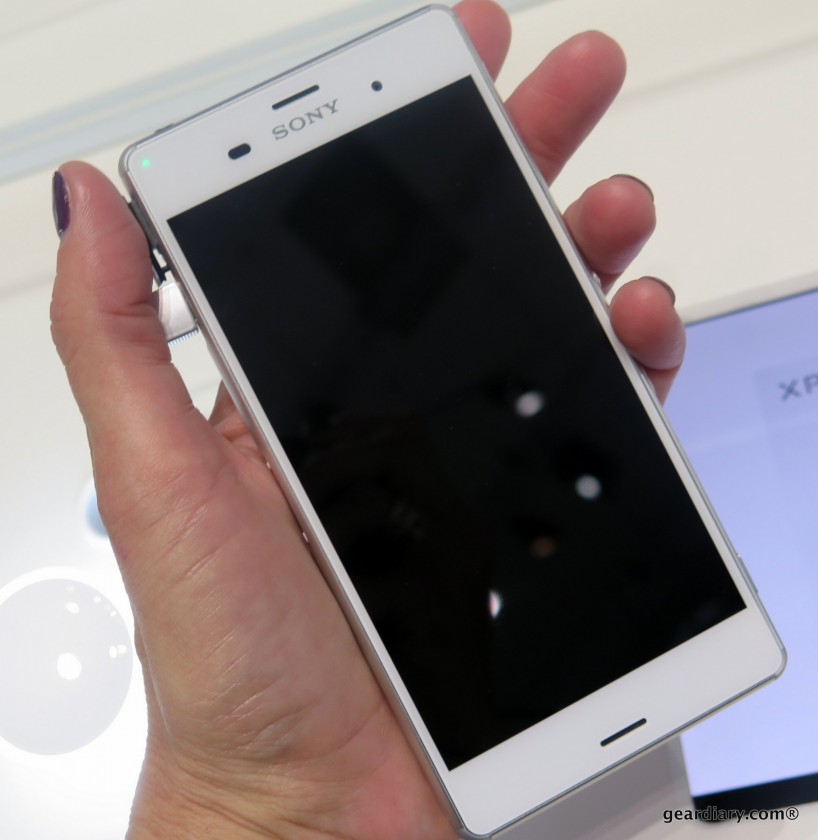 Some of the immediate differences you'll note: the Xperia Z2 was available in black, white, or purple; the Z3 is available in black, white, green, or copper.
There are slight differences between the design of the Z3 and the Z2, including savings in weight and thickness in the Z3's favor, and the Z3 sports a slightly faster processor, and a slightly brighter screen … but honestly? None of these are improvements that you'll register enough to justify upgrading, unless you are just doing it for the sake of saying that you did. I'm not judging.
If you get the Z3 over the Z2, you'll be downgrading on battery size by 100mAh, but whether that will affect your battery life or not, I can't say, since the processor may make up for it with better efficiency. You can read the full specs for the new Xperia Z3 here; you can read my writeup on the Xperia Z2 here.
The new colors are lovely, but as a fan of the purple, I am sad to see it go. Green is my favorite color, but not this minty/baby puke/industrial green; I'm not sure what color I'll get when I eventually upgrade to my next Sony Xperia device, maybe the copper or white. The Z3 is showing as being available for preorder at €649.00.
On the other hand, if you don't have a Z2 already, and you have been wondering which Android phone might be the best one out there, you really ought to spend some time checking out the Z3 (or a Z2, especially since you should be able to get one at a bit of a discount soon).
If the 5.2″ display on the Z3 is just a wee bit too big for you, then there is also a 4.6″ Z3 Compact. Available in black, white, mandarin, and green, it has many of the same specs as the Z3 but in a more compact form — hence the name.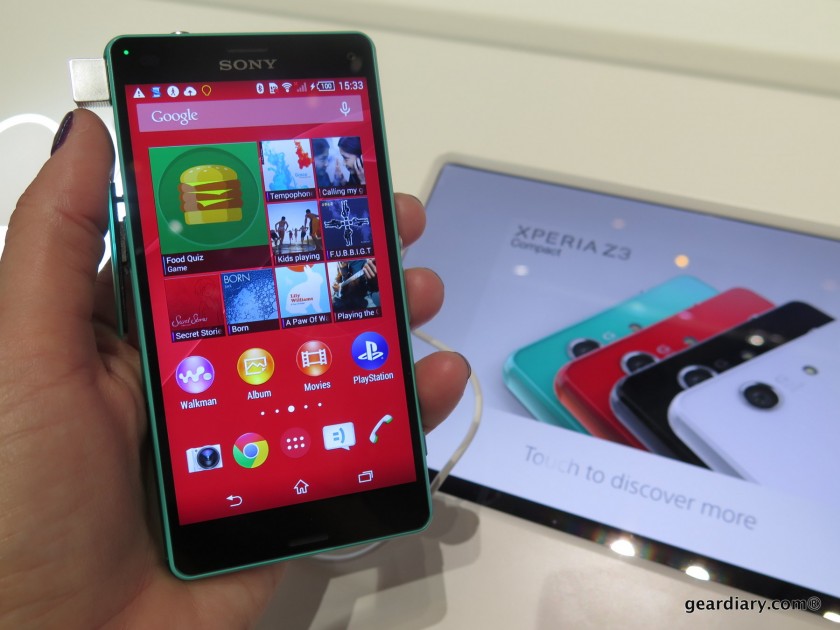 Both the Z3 and the Z3 Compact are Sony's flagship phones; they are just made to work for people who prefer more or less in their hands. The Z3 Compact is available for preorder at €499.00, and you can read more about it here.
The last item in the Sony Xperia Z3 lineup is the Tablet Compact, and I have to admit that this is the one item that I was disappointed by. We've mentioned several times that I've started using the Xperia Z Ultra as my daily driver because by using it, I was able to replace two devices — my phone and my iPad mini. I had hopes — albeit small –that Sony might introduce something that would update the Ultra. It would appear that they have abandoned the phablet-sized market, though. If anything, the 8″ display Tablet Compact is iPad mini sized, and meant to be more of an Xperia Z3 or Xperia Z3 Compact companion … which is exactly the situation I was managing to avoid by using the Ultra. Oh well!
It's a very nice tablet, just not what I was looking for.
You can preorder the Xperia Tablet Compact for €379.00, and learn more about it by clicking here.
Of course, on top of all of their other excellent specifications — all of the Sony Xperia Z3 products are dust-proof and water-proof, which makes them pretty much awesome.
Want More? Follow Us Here!