When at a conference (or even a holiday gathering), invariably someone forgets their cable and their phone gets low on power. This is where Tego's Trio Cable comes in. This is an Apple certified cable that is really just a MicroUSB cable with a couple of add ons which will make you look like a hero!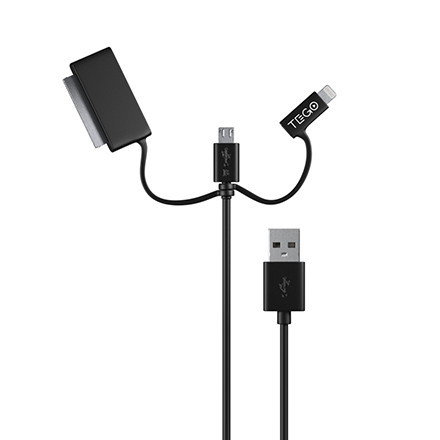 To charge an iOS device, you just attach either the 30 pin connector or the lightening connector on the end of the MicroUSB cable and then plugin. Plus you have the MicroUSB available as well for any number of compatible devices. This cable will help you become the star of the party. The Tego Trio can be had for $29.99 for one, or a 3 pack for $59.99 in black or white direct from Tego.
Want More? Follow Us Here!