The Holiday Sales in the iOS, Windows and Google Play app stores have kicked in this week – just check out any of the stores for amazing deals. Amongst these deals are some great adventures from G5 Games at up to 80% off – and one of my favorite hidden object games for FREE!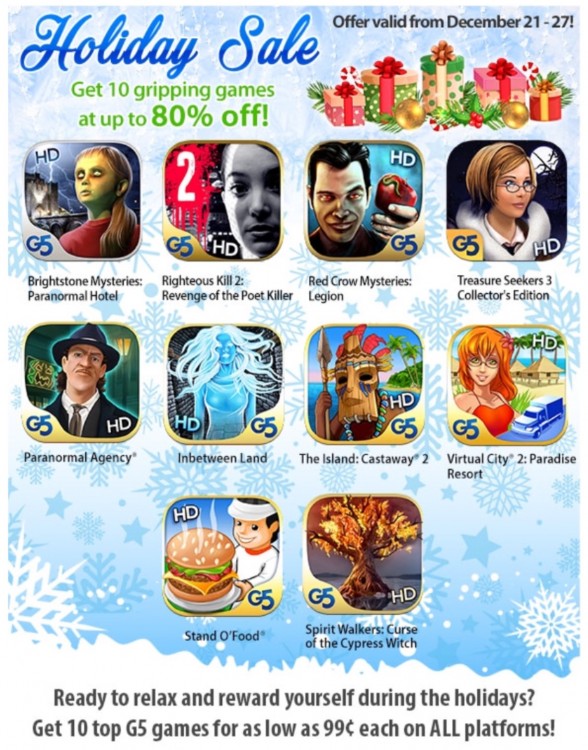 For the freebie, G5 is giving away Special Enquiry Detail: Engaged to Kill for FREE on all platforms. I reviewed this sequel game back in 2013 and found that compared to the original and the 'Letters from Nowhere' series it "falls right in line with those games, and perhaps exceeds the original by placing some genuine twists and turns in front of the detectives"! Check the end of the post for links to download your copy now!
As for the 80% off sale, G5 is offering the ultimate path to relaxation and escape this holiday season, by downloading the following games to your favorite device at these incredible prices:
PLUS, during that same one-week timeframe, G5 is offering a FREE Holiday Gift with our Special Enquiry Detail: Engaged to Kill® Giveaway for ALL platforms!
DOWLOAD Special Enquiry Detail: Engaged to Kill® on iPhone, Google Play, Kindle Fire, Windows Phone, iPad, Mac, Windows for FREE.