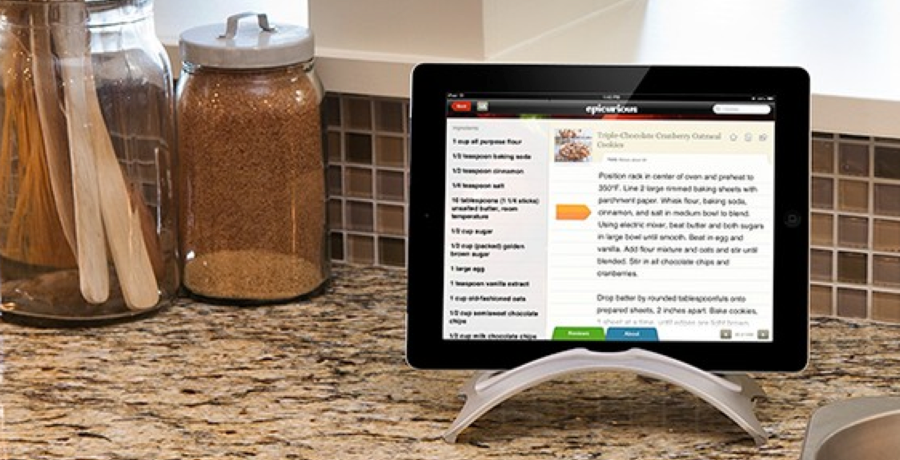 The other day we were leaving the house and Elana said, "Aren't you missing something?" "No, what?" I replied. "You mean you aren't bringing your iPad mini with you?" It made me laugh but she is actually right. In the months since I got the iPad mini it is my most carried and used device, surpassing even my MacBook Pro with retina display and my iPhone 5. When I'm out it is the device I am most prone to grab if I am doing anything more than checking email on my iPhone. And if I am at home my iPad is usually within reach. Moreover, even when I am on my computer I keep the iPad propped up nearby as a secondary screen for email or other information I want to keep close. That's why I was happy to see TwelveSouth announced their new Twelve South BookArc for iPad now works with the iPad mini. Following the iconic design of the other members of the Twelve South BookArc family, the arc-shaped Twelve South BookArc for iPad mini is a steel stand that safely lifts either the large iPad or the iPad mini off the kitchen counter, coffee table or desk. This makes it perfect for viewing and keeps it safe in case of spills. In addition, it allows for hands-free use with the iPad in both portrait and landscape.
BookArc is low and wide and, as a result, provides a sturdy base for the tablet. Soft, silicone feet protect the surface upon which it sits and prevent the Twelve South BookArc for iPad mini from sliding around. The BookArc for iPad actually ships with silicone inserts for the iPad mini as well as all of the large iPad generations. And, once placed into the Twelve South BookArc for iPad mini, the iPad sits at a comfortable viewing angle. For my use of the iPad set up alongside my computer at home or work it is perfect. The new BookArc for iPad mini is available now for just $29.99. Check it out on the Twelve South website.
Want More? Follow Us Here!