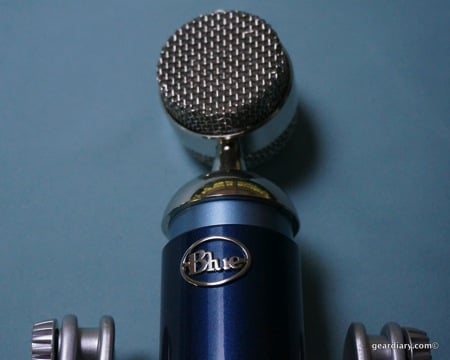 If you are looking to record good audio with your computer AND your iOS device, then you will want to check out Blue Microphone's Spark Digital. The company is proud to note that the Spark Digital is "the world's first studio condenser microphone to offer both USB and iPad connectivity". What that means to us as consumers and content creators is simple — if you want one microphone that does an excellent job of recording audio on both your Mac and your iPhone this is the microphone for you. At $199.95 the Spark Digital is not inexpensive but when you consider the build-quality as well as the audio technology built into it that price suddenly appears more than reasonable.
Here's our video review.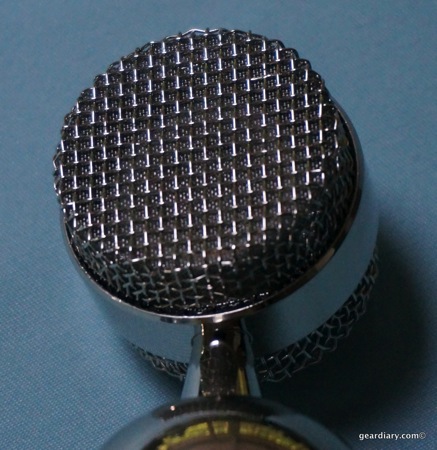 The Spark Digital employs the same studio-grade condenser capsule and hand-tuned components as Blue's Spark XLR studio microphone. The result is excellent audio recording and the ability to capture a variety of different sounds — vocals, drums, piano, speech, etc — with great quality.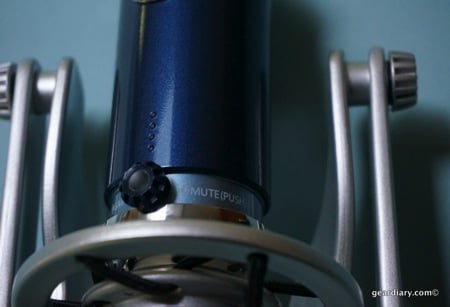 And while the Spark Digital brings professional-grade components to a high-end consumer product, it does a great job of keeping things simple. That simplicity is clearly seen in the fact that the microphone has just two controls. There is a volume/gain adjust meant on the front — it sits right below a number of LED indicators and a Focus Control on the back. The Focus Control lets the Spark Digital offer two different sonic options in one mic. To switch between them you simple slide the control to the left or to the right.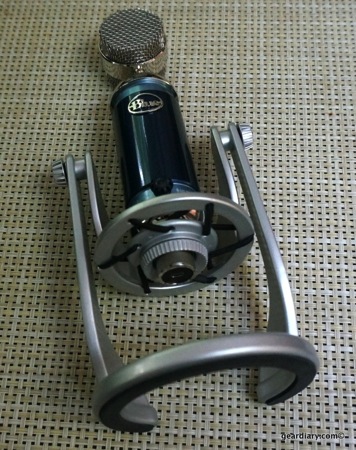 The microphone of the Spark Digital sits atop a heavy adjustable base. This lets the microphone angle forward or back for the best sound and, quite honestly, for the best visual if you are being recorded on video. The microphone sits inside a metal ring. This is the shock mount built into the adjustable desk stand. It is impressive in its ability to dampen any vibration coming from the desk upon which the microphone sits. In my testing I tried to audibly capture vibration when I hit the table while recording. Thanks to the design of the Spark Digital, I couldn't.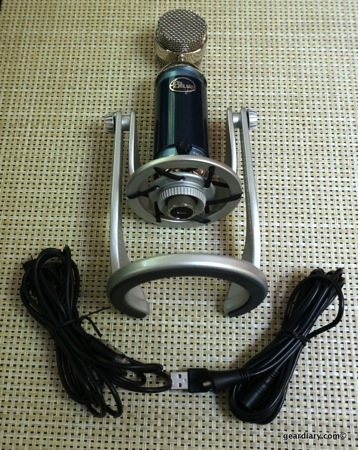 In order to let the Spark Digital serve as both a desktop and an iOS microphone Blue Microphones includes two different y-cables. One ends in a USB for desktop recording while the other ends in a 30-pin iOS connector. Obviously you will need an adapter if you want to use the Spark Digital with any of the current iOS devices. Both cables have a headphone jack that allows for "zero-latency real-time monitoring". The company is correct when they note that the Spark Digital lets you turn your iPad into a mobile studio.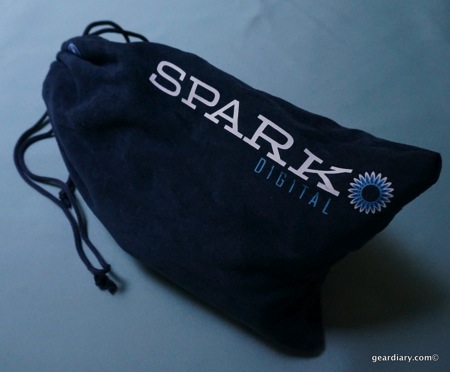 The Spark Digital Features:
Blue's legendary studio condenser capsule and electronic components

Plug 'n play for iPad, Mac and PC – no drivers needed

Works with GarageBand™ and other recording applications

Focus Control switch offers two sonic signatures in one mic

Headphone jack for zero-latency real-time monitoring

Onboard control for volume, gain and instant mute

LED meter provides visual feedback

Includes Blue's Cloud Production Bundle for audio back-up and sharing online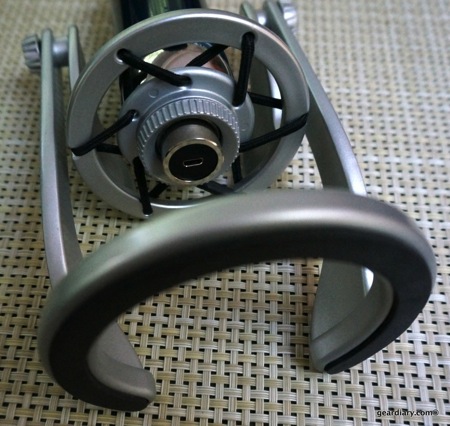 As previously noted, the Spark Digital is simple to use but still offers two key adjustments. The Focus Control lets you switch between Normal and Focus mode. Normal Mode provides "increased low-frequency sensitivity for recordings with great impact and definition" while Focus Mode offers "even greater clarity and detail". As Blue notes,
This avoids coloring or degrading the signal quality coming out of the Spark microphone like low or high pass filters can. Specifically, the Focus Control alters the voltage loading of the capsule, which alters the capsule's dynamic frequency response, changing the capsule's behavior in a way that's more nuanced than a standard filter acting on a microphone's output. The result is a change to Spark's frequency response curve as well as the dynamic properties of the capsule (response to transients), providing two different mic characteristics.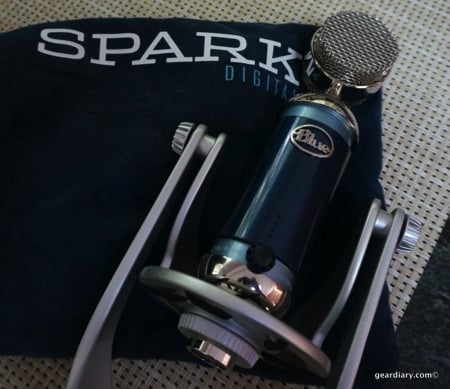 A few things stand out for me when trying to describe and review the Spark Digital. First, the Spark Digital is visually striking. I think it looks great — Elana doesn't. Second, the Spark Digital is simple to use but offers the two key adjustments to let you create good audio and video recordings. And third, the recordings made with the Spark Digital sound great. I love it when companies can combine simplicity with excellence.
I don't love the fact that the mobile cable is for Apple's 30-pin connector and, as a result, requires you to bring your own adapter. Then again, this way Blue is able to let the Spark Digital work with a wider range of iOS devices without having to resort to including a third cable. (Not to mention the fact that the Spark Digital was released prior to Apple making the move to the Lightning connect they currently use.)
If you have not watched the video at the top of this review you might want to. The difference between iPhone-only recording and iPhone plus Spark Digital recording is night and day. That alone is reason enough for me to recommend the microphone.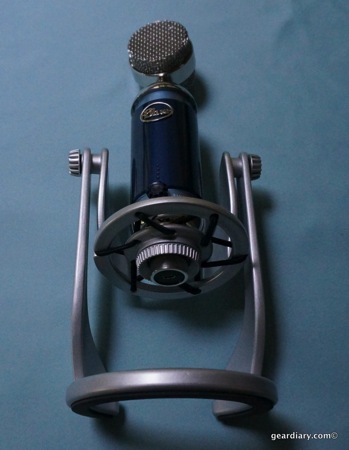 If you are looking for a microphone that will help you capture clearer audio on both your computer and your iOS device the Spark digital is the microphone for you. Sure it costs just under $200 but it is a quality piece of equipment that will serve you well for a long time to come. I know I'll be using the review sample extensively going forward. You can learn more on the product page.
MSRP: $199.95
What I Like: Striking appearance; Vibration dampening works; Simple to use; Includes cables for both computers and iOS devices; Includes carrying bag; Recordings sound good; Includes useful software
What Needs Improvement: If you use a current generation iOS device, then you will need a 30-pin to Lightning adapter
Source: Manufacturer supplied review sample
Want More? Follow Us Here!