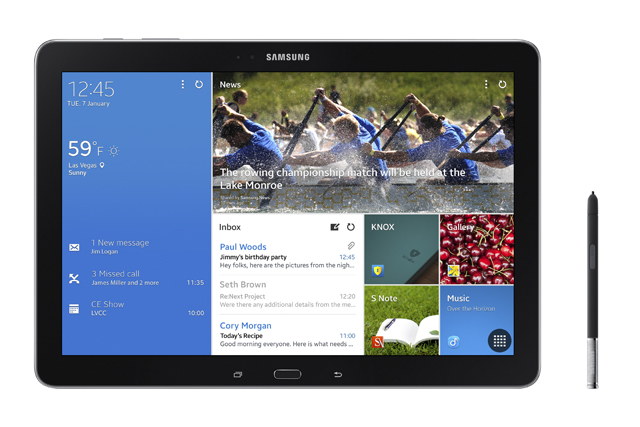 Samsung has been pretty smart about their tablet releases so far, correctly predicting the demand for everything from 7-8in tablets to phablets. Now they're going super-sized with the GalaxyNotePRO and TabPRO, two new Android tablets that will clock in with shockingly large 12.2in screens!
It's a shrewd move from Samsung. Rumors are swirling about an iPad Pro-type device, and Samsung has beaten Apple to the punch. Even without the possibility of an iPad competitor, this still makes sense-tablets are becoming so ubiquitous that there's bound to be demand for a less portable, larger-screened tablet. These will both be running Android KitKat and include Samsung's special features like Multiwindow and S-Pen on the Note series.
Will you be snapping up a larger Samsung tablet?